Grand Rapids is a place that immediately felt like home to me, from the beautiful landscapes to some of the friendliest people I've ever met. In fact, I met my lifelong girlfriends and my husband here!
I came to Grand Rapids from Green Bay, Wisconsin, but my hometown is Erie, PA, so I sympathize with the snowfall of West Michigan.
In May of 2006 I began my position as a health reporter for 13 ON YOUR SIDE and in June of 2007 helped launch "Healthy You," the station's health brand. I enjoy reporting on health, fitness and medical breakthroughs that are happening right here in West Michigan.
I've been awarded twelve Emmy's and four health fellowships that have allowed me to expand my health reporting knowledge. I've studied vaccines at the CDC and how to breakdown research studies at the National Institutes of Health. I spent a week studying at UCLA's School of Health Journalism which led to the documentary I produced, "Tainted Michigan: 40 Years of PBB Contamination," which chronicles one of the worst agricultural disasters in America, and it happened right here in West Michigan.
In August of 2018, I joined the cast of My West Michigan where I talk health and hot topics. We have a lot of fun on the show I hope you'll considering joining us weekdays at 9 a.m.
In April of 2016 I raised my first Paws With A Cause puppy, CJ, a yellow lab who is now with her client in southeastern Michigan helping her live on her own in her first apartment. That experience of raising CJ, following her training and eventually being match to her forever client, made me want to do it again!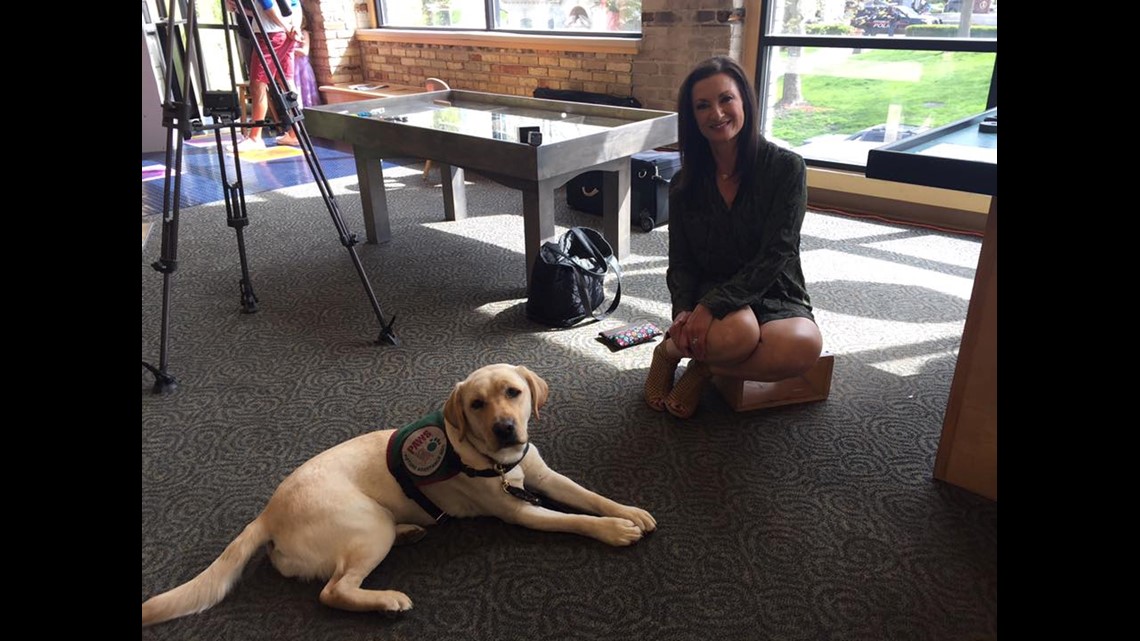 In August of 2018, I got Rae, a black female lab puppy. I can't wait to see what she grows up to do. It's hard to let them go, but knowing someone needs these pups more than I love them makes it all worth it -- especially knowing I'm helping to give someone their independence and improve their quality of life.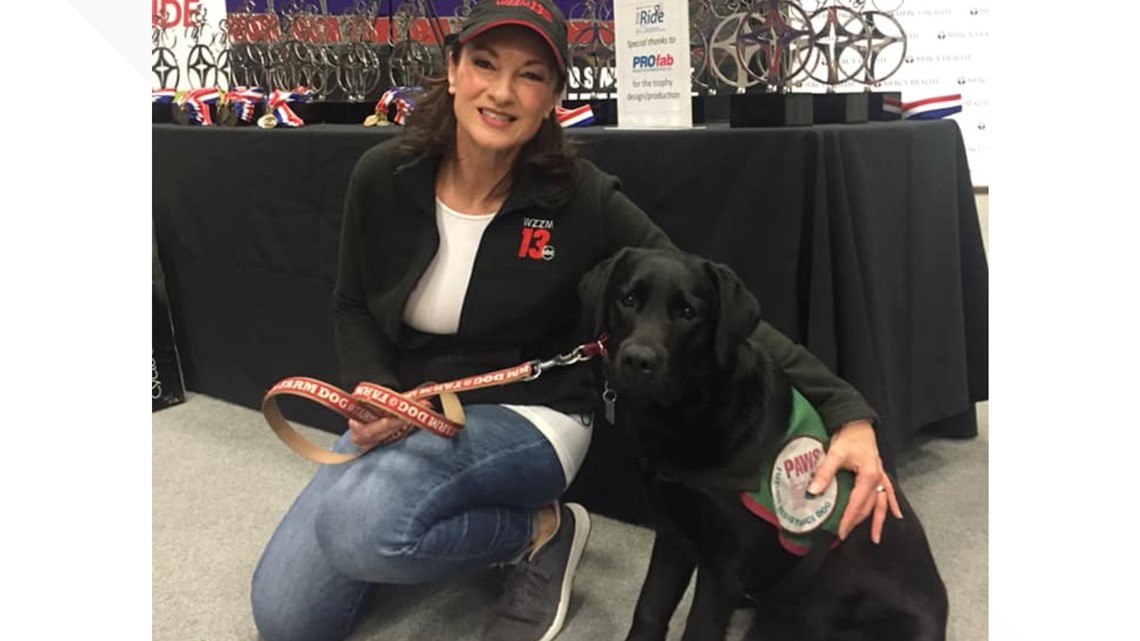 2016 was a busy year for me, I got married to the love of my life -- Jeff truly gets me and all of my quirks. In addition, I also got three pretty fantastic step-daughters.
I'm blessed to have this family, and I enjoy every minute I get to spend with them.
I love to bake, which is why I needed to take up running. I'd love to say that I play golf, but I really just own clubs and swing at the ball every once in a while. I enjoy chatting with my girlfriends and knitting, although I haven't seemed to be able to graduate beyond the simple scarf.
And I love to hear from viewers, it's the only way I know if you like the job I'm doing!
Thanks for inviting me into your home West Michigan!