GRAND RAPIDS, MICH. — SAUGATUCK, Mich. - A West Side staple, Mitten Brewing, is opening up a lakeshore location. It is set to open on Friday, June 8.
The new location is at 329 Water Street, which is where a former wine and beer bar existed. Their lakeshore restaurant will be right on the main strip across the street from Mermaid Bar & Grill.
"We seem to have an affinity for choosing old buildings at the Mitten," said The Mitten Brewing Co-Owner Chris Andrus. The Mitten's original location is in an historic Grand Rapids firehouse.
The new space will seat 80 people, about half inside and half outside on the covered patio and at picnic tables on the lawn.
The bar was built from 1840s-era lumber, an homage to when Saugatuck was a lumber town. The wood was a gift from a former Saugatuck Mayor, Barry Johnson.
"That bar is pretty much the centerpiece of the building," Andrus said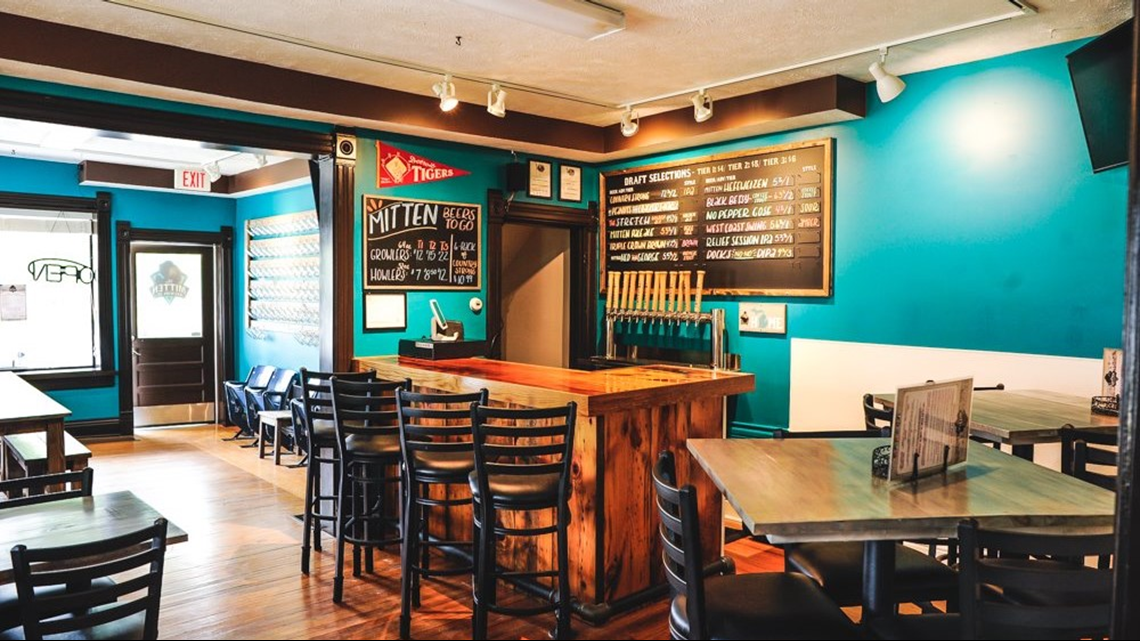 Mitten Brewing will now have three locations throughout West Michigan. Twenty-one local residents were hired to run the Saugatuck location.