Meagan Good is crediting her Harlem co-star, Whoopi Goldberg, with helping her through her painful divorce from DeVon Franklin. On Tuesday, the 41-year-old actress was a guest The View, and she couldn't help but gush over the talk show's co-host. 
"I have to give you your flowers. You're so nurturing and amazing and kind and [she] covers you," Good said of Goldberg. "[She] looks out for me and the other girls on set. It's been a joy. I feel very, very privileged."
When asked about the time since her 2021 split from DeVon Franklin after nearly 10 years of marriage, Good once again credited Goldberg for her help during the difficult time. 
"I've learned a lot about myself. I've rediscovered myself in a lot of ways," she shared. "I've gotta say again, Whoopi was very instrumental in that because we had some really good conversations I needed to have that were illuminating for me and eye-opening for me. I think in this season, I'm just really excited for what's next."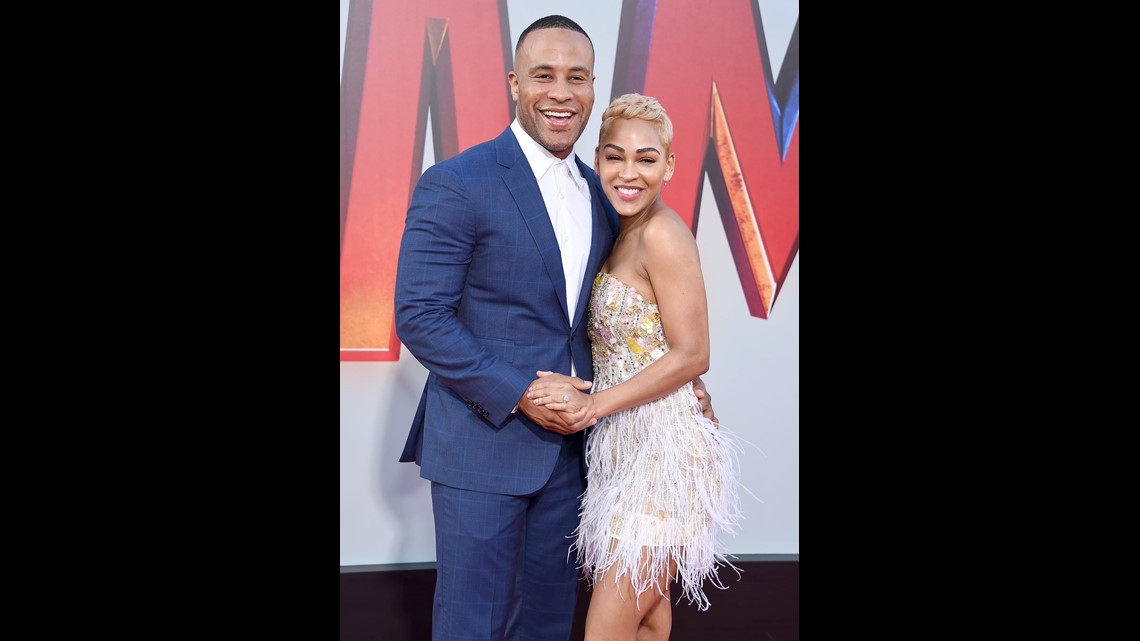 "It's exciting for me, low-key. I feel like I get to start my life over in some ways and have a second chance at whatever's supposed to be next," she said. "I'm really embracing that, excited about it. I don't know what to expect, and that's kind of amazing." 
Good and Franklin privately split in August and he officially filed for divorce in December, citing "irreconcilable differences." 
The actress and Hollywood producer-author got married on June 16, 2012. They initially met on the set of the 2011 film, Jumping the Broom, and got engaged in May 2012. Their divorce was finalized this past June.