MUSKEGON, Mich. — Enjoy a unique movie experience in Muskegon this summer at the 17th season of "Movies on Deck."
Movies on Deck is a series of free films shown on the deck of the USS LST 393, a World War II LST-1-class tank landing ship docked at Mart Dock in Muskegon.
This year, Movies on Deck will feature three movie nights on Fridays in June, July and August.
The series kicks off with "Top Gun" on June 23, followed by "Guardians of the Galaxy" on July 7 and "The Blues Brothers" on Aug. 4.
The movies are completely free to attend and will begin shortly after sunset around 10 p.m.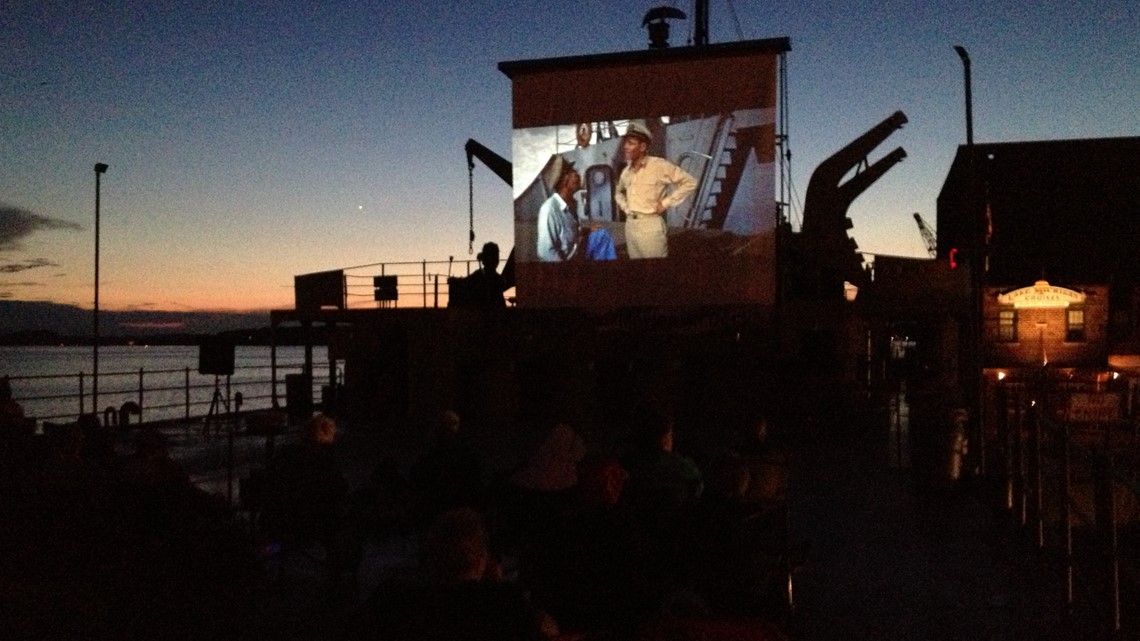 In case of bad weather, the movies will be shown inside of the ship beginning at 10 p.m.
LST 393 also serves as a historical museum and is open from 10 a.m. to 5 p.m. Tuesday through Sunday. Tours are available.
Learn more about Movies on Deck and the LST 393 at LST393.org.'