GRAND RAPIDS, Mich. — It's the new year, time for some hot fashion trends for the winter.
Val was joined with Michelle Krick, a local fashion expert, on how to style some of the trends for the new year and how to revamp what's already in your closet.
1 outfit + 3 pairs of shoes = 3 completely different looks!⠀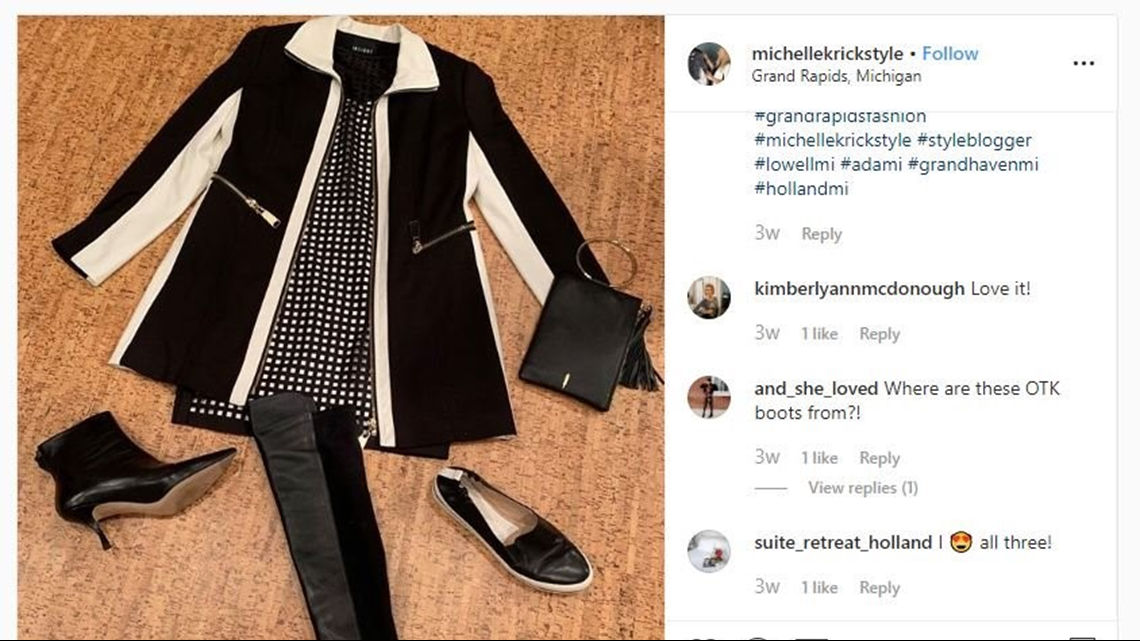 ⠀⠀⠀
This printed top with a structured dress can only go so far. Many may see it as only an option for an office or more formal environment and I see that, too! Especially with the kitten-heel bootie on the left.
But this outfit can work a couple other ways too! Just with a simple change in footwear.
With over-the-knee boots, I see it as a more casual, edgy option, especially if paired with a bright pair of earrings or handbag.
With a flat tennis shoe style slip-on (on the right) and some leggings, I see it as a play on athleisure.
Michelle Krick is a local fashion expert and personal shopper who has some fun new twists to give your style a little kick to start off the new year.