GRAND RAPIDS, Mich. — "The Womb" is currently on display at Frederik Meijer Gardens & Sculpture Park's Balk Gallery. It's an immersive exhibition made up of over a million dried flowers designed to re-create the feeling of being in the womb.
Visitors will be able to walk among hanging flowers and through a womb-like sculpture while listening to the sound of a heart beat.
British Installation Artist Rebecca Louise Law wants to encourage viewers to experience the relationship between humanity and nature.
A big believer in sustainability, Law reuses the dried materials from her installations which allows her sculpture to change and grow with every installation.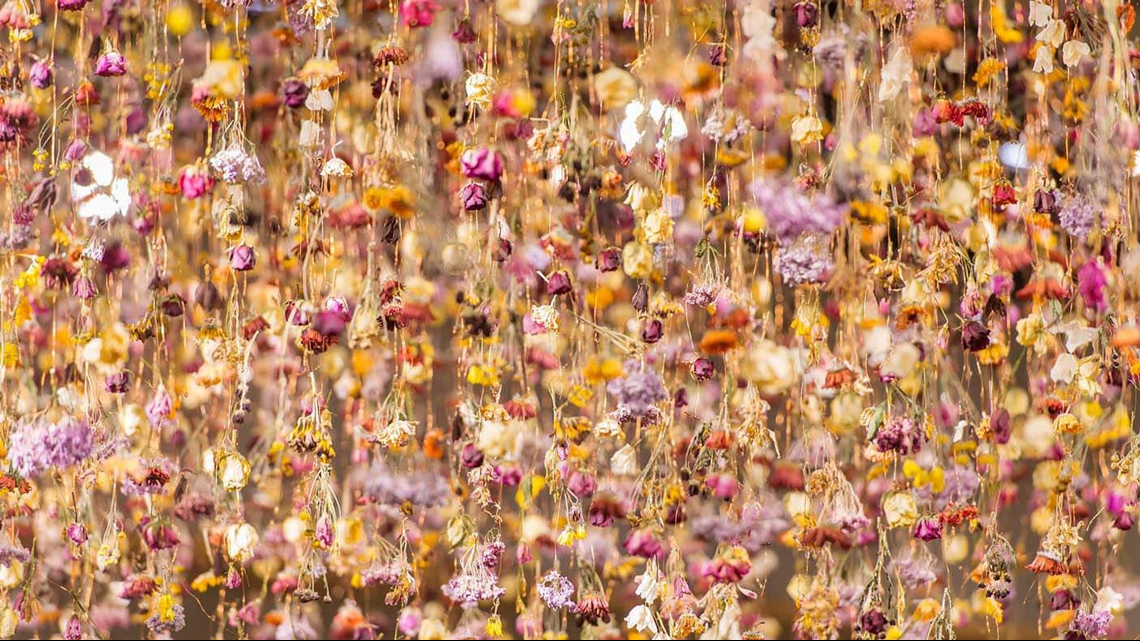 Admission to see the installation is free for members but tickets are required for non-members.
The Womb will be on display through March 1, 2020.
Related stories on Meijer Gardens: