GRAND RAPIDS, Mich. — It's hard to understand what it must be like to live with autism, but a 12-year-old boy from West Michigan is trying change that with a book he's written.
It's called, "If I Squeeze Your Head I'm Sorry."
Rylan Vogelzang has autism. The title of his book describes how he feels when he is excited or over-stimulated and the 12-year-old likes to squeeze things.
Rylan co-authored the book with is mom, Gwen, and used his artwork to describe his feelings about life.
In one chapter he draws a picture of a brain that looks like a race car and with a caption that says, "I can't think straight because of all the racing."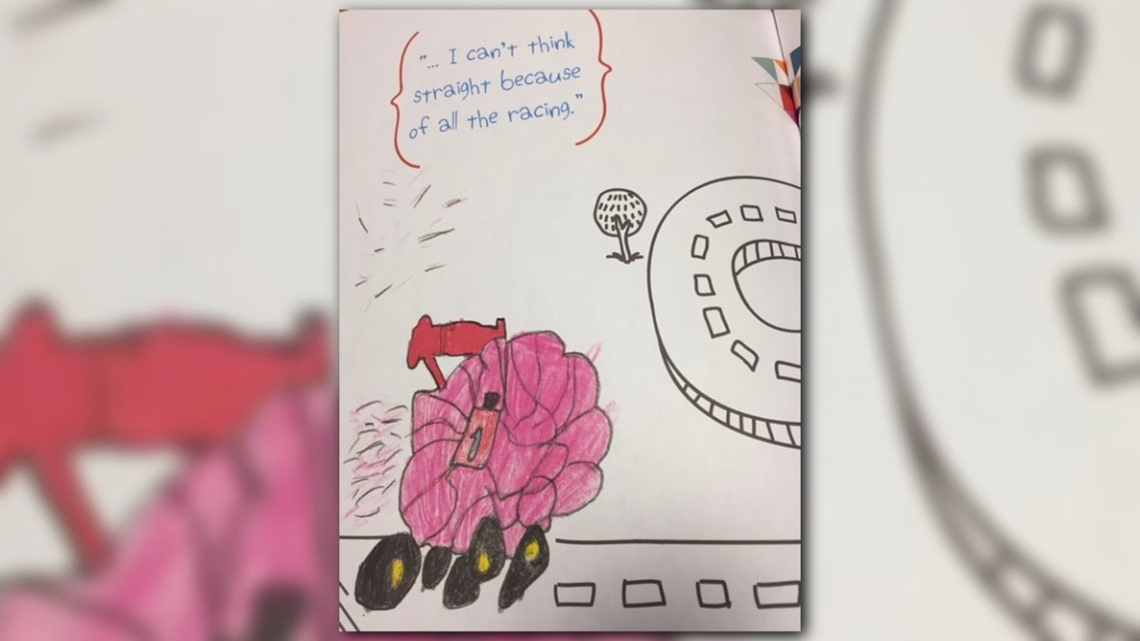 "If I Squeeze Your Head I'm Sorry" allows readers to enter the brain of a child who sees, feels, and understands the world from a refreshingly unique perspective.
The book reminds us how important it is to listen to each other in an effort to truly understand and include others no matter how different they may be.
If you would like to meet Rylan and his mom you'll have chance later this week at two book signings. The first is happening Friday, Nov. 8 from 7:30 to 9:30 a.m. at Northpointe Christian School, located at 3101 Leonard St. NE.
The second is happening on Saturday, Nov. 9 from 10 a.m. until 2 p.m. at the Bridge Street Market, located at 405 Seward Ave, NW.