GRAND RAPIDS, Mich. — There's another Kentucky Straight Bourbon and Rye Whiskey being released and you'll get to try it during a special event.
Luca Mariano was created by Francesco Viola, from Northville, Mich. Fancesco is the grandson of an Italian American who learned his grandfather's secrets of distilling bourbon and whiskey.
In honor of his grandfather, Francesco created recipes for Kentucky Straight Bourbon Whiskey that are the foundation of Luca Mariano Distillery which he named after his grandfather.
Along his way, Francesco also found friends in The Old Americana Band. Now they're helping him go public with his bourbon and rye whiskey in an event at H.O.M.E. at the B.O.B.
It's Thursday, Oct. 17 starting 7 p.m. and your $10 ticket includes a free tasting!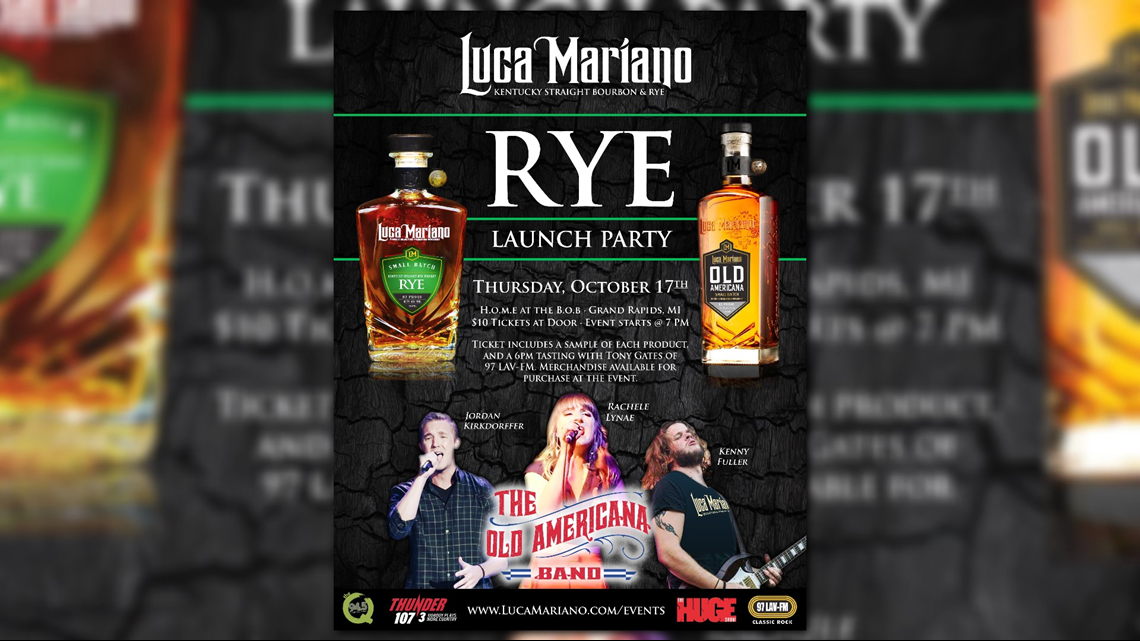 OTHER MY WEST MICHIGAN PERFORMANCES: