GRAND RAPIDS, Mich. — There's something about a quarantine that makes you want to bake. So we asked our friend Jason Kakabaker from the Cakabakery to share one of his favorite cookie recipes with us, and boy did we get a treat! He offered up his family recipe for No Bake cookies.
If you're missing some of the sweet treats from the Cakabakery during quarantine then why not order online? Jason is still baking up orders for you to pick up at both his Holland location on 8th Street and Grand Rapids location on Fulton street. Just fill out his online order form.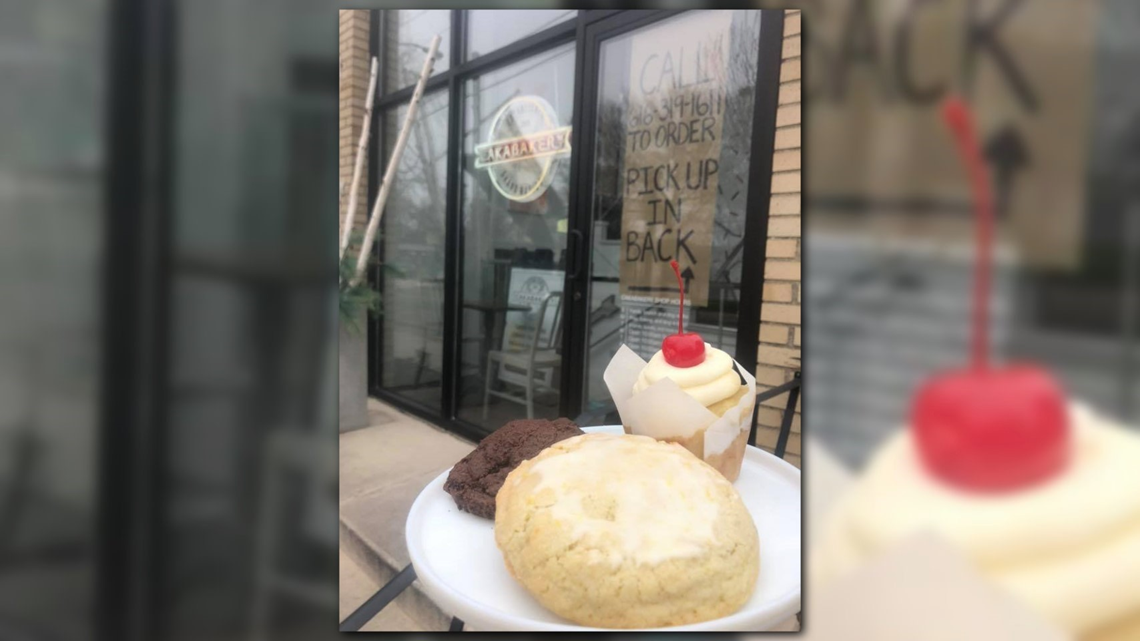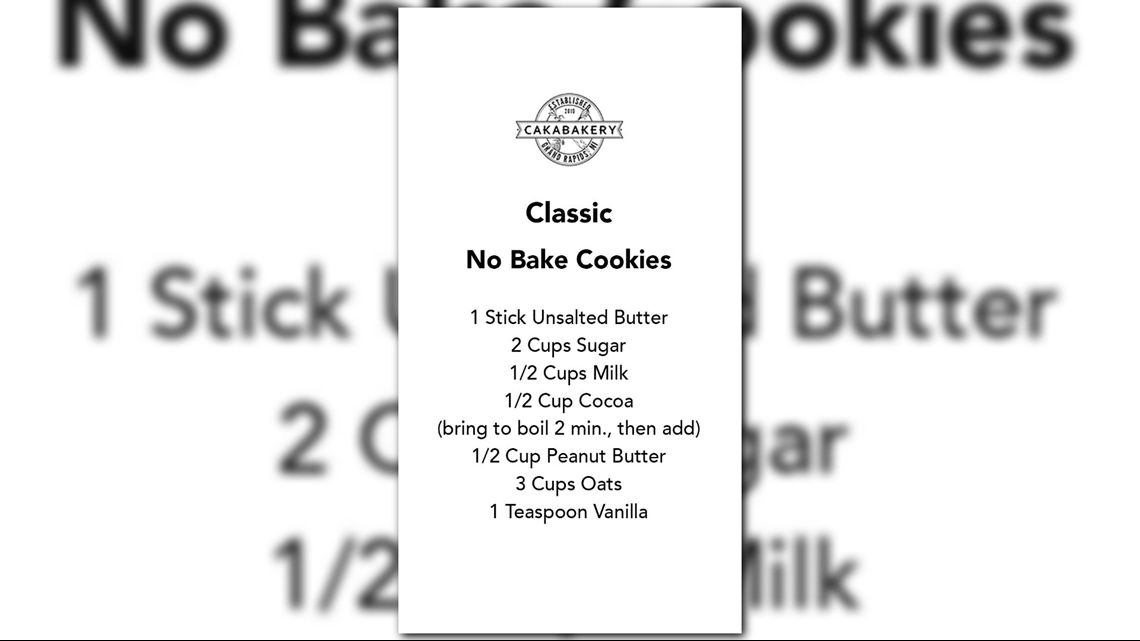 Combine butter, sugar, milk and cocoa until mixture starts to bubble.
Add oats, peanut butter and vanilla
Drop cookies with ice cream scoop or spoon on wax paper or parchment sheet to set
Refrigerate extras! (if there are any)