Now, there is a growing trend, known by some as the sober curious movement, where people are actively drinking less. To clarify, many of them are still drinking beer, wine, and spirits, just without the alcohol. In some cases, the alcohol has been removed. In other cases, the beverage is made in a different way so there's never any booze. The non-alcoholic drink industry has seen massive growth in recent years. However, it's not always easy to find your favorite NA drink, short of ordering it online. Alt City NA Bottles and Beer is looking to change that.
"We're very proud of this display. It's the biggest collection of zero-proof spirits, outside of New York or LA" co-owner Neil DeMeester said. "We offer honestly an overwhelming amount of choice. We've heard that from a couple of people when they walk in the door that they're at a loss for words because they've never seen this kind of collection before."
"This new spot is kind of like a haven for non-alcoholic people," co-owner Chad Clark said. "We have spirit substitutes, different botanical-type non-alcoholic spirits, lots of different non-alcoholic beer and wines, ready-to-drink cocktails."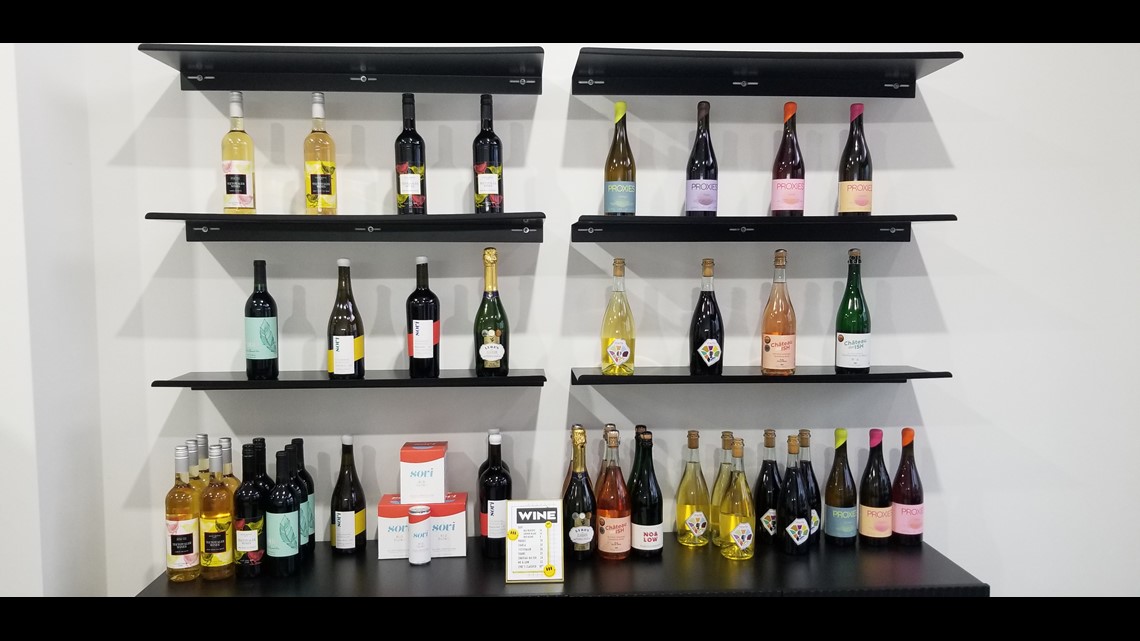 DeMeester, who has a background in manufacturing and real estate development, partnered with brothers Paul and Chad Clark to open the new shop. He said the idea came about after becoming a regular at Alt City Beverage Company, which the Clarks opened in the Grand Rapids Downtown Market in August 2020.
"I did not know he didn't drink," Clark said. "I had been developing these zero-proof cocktails and kind of just shoved one in his hand. And that's what started all of this."
"It was a little nerve-racking," DeMeester said. "I hadn't had a cocktail in probably close to eight years at that point, and I was a little nervous about it. I just didn't know if it was going to be triggering or not."
Thankfully, the drink, a booze-free Paloma, was not triggering for DeMeester, who said it started a conversation about the lack of places to buy NA drinks, including restaurants where oftentimes the only NA options are water and soda.
"It's really disappointing to go get a nice dinner and just have no options to choose from," DeMeester said. "There are quite a few restaurants that either don't know about this or don't think that there's a demand for it. We've already reached out to multiple restaurants that we're starting to work with here in the Grand Rapids area about our zero-proof options."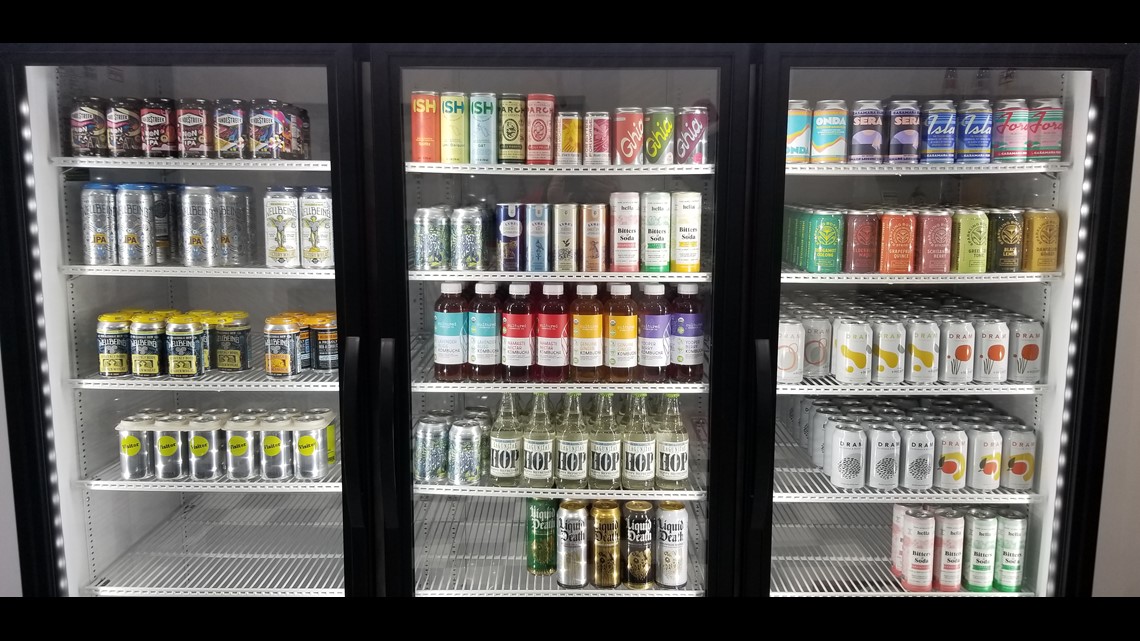 The new shop, which is located at 434 Leonard Street NW on Grand Rapids' west side, just opened its doors in November. The owners are still in the process of stocking the shelves, but they already have an impressive selection with well over 100 different options, including a refrigerator full of ready-to-drink beverages. Clark and DeMeester said it's been a long time coming, partially because of supply chain issues. But they both said it feels good to offer this to the community, especially since each of them has a history with alcohol.
"My drinking was just getting out of control," Clark said. "I was drinking every day, like multiple times a day. Once I hit a certain age, the hangovers were just like unbelievably tough. Now, the mental clarity that I get, I just feel so much better."
"I found that drinking was getting in the way of who I wanted to be, and it was getting in the way of me being productive," DeMester said. "It was just slowing me down."
The grand opening for NA Bottles and Beer is being planned for January, but the store is currently open Wednesday through Sunday from 1 to 7pm. The owners said they're planning to host community events like wine tastings and zero proof cocktail classes. They're also rolling out their own line of wine, in about a month, and they're currently developing a line of cocktail mixers specifically designed for the zero proof spirits. The downtown market location will remain open, offering coffee, tea, smoothies, and a handful of other fancy drinks.