KALAMAZOO, Mich. — If you were in Kalamazoo on Tuesday, you may have seen something a little out of the ordinary — an alligator!
A police sergeant noticed what appeared to be a small American alligator making its way across Lake Street near Division Street in the Edison neighborhood.
The alligator was caught by officers before it was able to get into the sewer system. The alligator is now with the city's animal control, and an alligator sanctuary in Athens has been contacted.
Owning exotic pets in the city limits is illegal, according to Kalamazoo's city ordinances, and only licensed organizations like zoos or educational institutions are allowed to keep exotic animals.
However, there is no state law prohibiting owning alligators in Michigan. Many other cities, including Kalamazoo, have laws preventing them being kept as pets.
"This happens from time to time," said Alex West, one of the trainers at the sanctuary, "Where if someone has one of these animals as pets here in Michigan, if they don't know about a facility like us, they just take it back out in the wild and leave it out there."
Animal control named the alligator found in Kalamazoo 'Patience.' It is unclear right now if it is male or female, however, the animal appears in good health. Patience appears to be about two years old, and West believes it has never lived outside of a cage.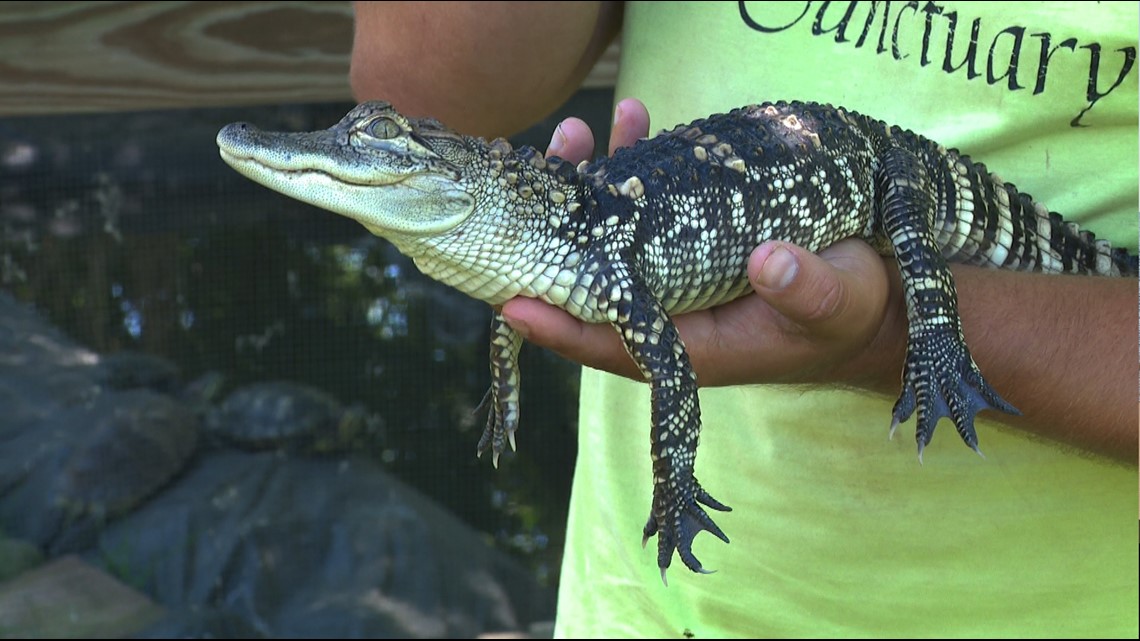 The sanctuary has about 200 alligators. The majority of them are rescued from being pets, like what they believe Patience is.
"It's pretty easy for folks to go find a breeder, or even in pet stores, here in Michigan," said West, They are a legal animal to buy, but they are a lot for people to take care of. So, it's pretty often that either the novelty wears off, or it's more than what they bargained for."
While a rescue facility, The Alligator Sanctuary gives tours and educates children and adults about the alligators and other reptiles.
The alligators are all separated into different "classrooms" based on size and familiarity with other alligators. Patience will be evaluated for behavior and health, then placed with some smaller alligators. Eventually, they will be put in the "Kindergarten classroom."
"It's just like a human moving to a brand new school," said West, "There are all sorts of new people, new animals, so we try to work slowly with them."
Patience is small now, but alligators can live to be about 100 years old, West says. Males can grow to about 16 feet, females about eight to ten.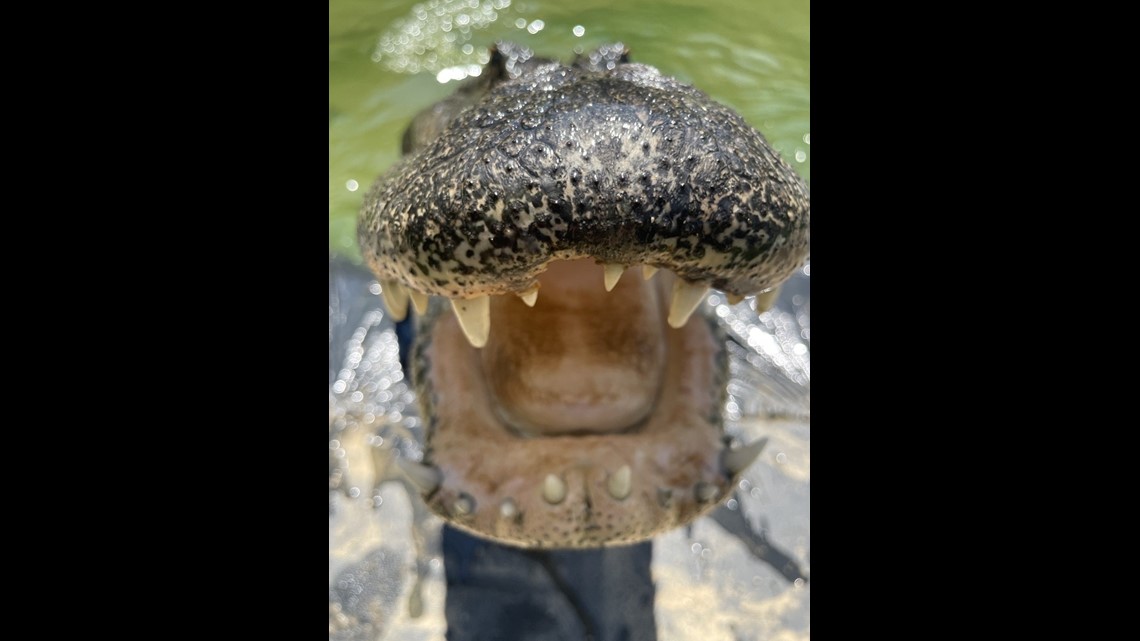 The sanctuary's largest alligator is named "Godzilla," and is 12 feet long. He was originally from a pet store in Northern Michigan, and has been at the sanctuary growing to that length for about 20 years.
"There's really nothing that's going to limit how big these guys can get."
Kalamazoo Public Safety is investigating this incident. Anyone with information is asked to contact police at 269-488-8911 or Silent Observer at 269-343-2100 or www.kalamazoosilentobserver.com.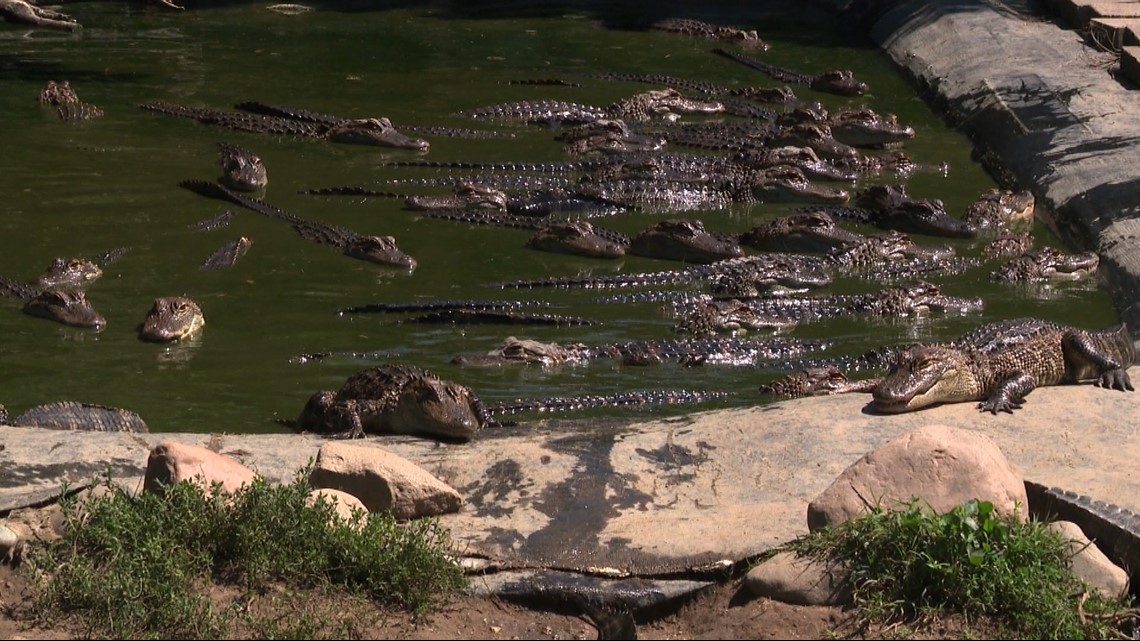 WATCH: Body Cam footage from Kalamazoo Police capturing alligator