AUSTIN, Texas — It started as typical evening for Greg Stevens and his friends as they strolled down the Montopolis bridge on their bikes in East Austin on Thursday.
But their regular activity turned into a heart-stopping rescue when someone spotted a kitten making its way across the edge of the bridge.
"It was probably 100 feet down," Stevens said.
Stevens recorded the rescue and tried to guide the feline through some words of encouragement, as heard in the video. He said the kitten had been walking for at least a mile before they saw her, and their main focus was getting her to safety.
"I don't know how long it must have taken her. Our part was probably ... maybe four or five minutes," Stevens said.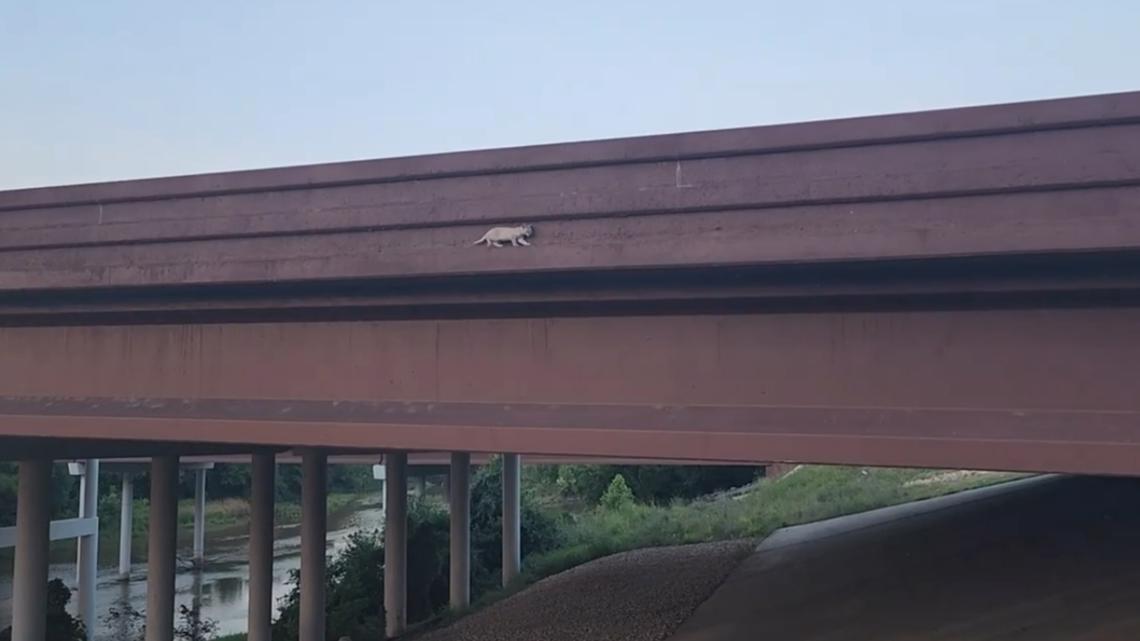 Stevens' friend was waiting at the end of the bridge for the kitten and was eventually able to safely scoop her up.
"It was crazy that she made it all the way through, and the timing for us to be there, just that right moment, was pretty great," Stevens said. "We all held her, and she was just squirmy. She's probably about 4 months, was what we figured. But she was just a real love bug," Stevens said.
Stevens said the kitten was adopted by one of his friends.
What was once just considered just a regular ride for the group will now hold a special meaning.
"That definitely adds a little extra specialness to it," Stevens said.