For Donn Palmer's 100th birthday, he got to throw the first pitch at the Whitecaps game on Monday night, June 11.
Palmer is a lifelong baseball fan who hit triple digits on June 6. He found out at his birthday party that he would be celebrating on the mound.
When asked why he's stayed loyal to America's favorite pastime all these decades, Palmer smiled and said, "It's a sport where you can participate as a visitor and still enjoy it very much."
Monday's game is against the South Bend Cubs. A bus full of Palmer's neighbors from Holland Home's Breton Woods were also at the game.
Palmer was an architect who designed many local schools before retiring. Now, he's an artist, poet, billiards player and euchre player. The 100-year-old is also a World War II veteran, and he has two sons.
Holland Home also ordered Palmer a special Whitecaps jersey for his birthday. It has the number 100 on the back.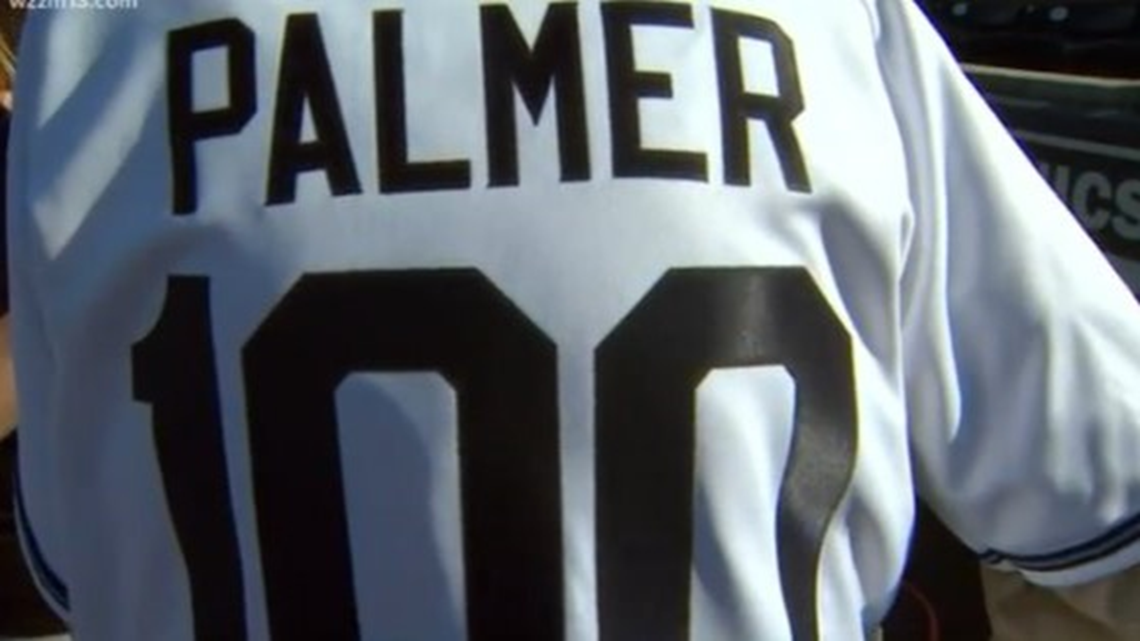 Palmer wasn't the only special person to be on the field at Monday's game. Detroit Tigers pitcher Jordan Zimmermann was playing as he completes rehabilitation from a shoulder injury.