MUSKEGON HEIGHTS, Mich. — Senior year is something all high school students look forward to. But for the Class of 2023 at Muskegon Heights Academy, senior year has not been easy.
But through it all, the students have persevered.
"After all the stuff that happened - the protests, and then they said the school would get shut down, we still made it. We still came to school. We still did our work. We still do what we have to do to graduate, and we still made it this far to cross the stage," said Muskegon Heights senior Taja Williams.
"It feels good. It feels awesome that I made it. I've been through a lot this year, and I'm just happy that I've overcome all the obstacles that were thrown my way."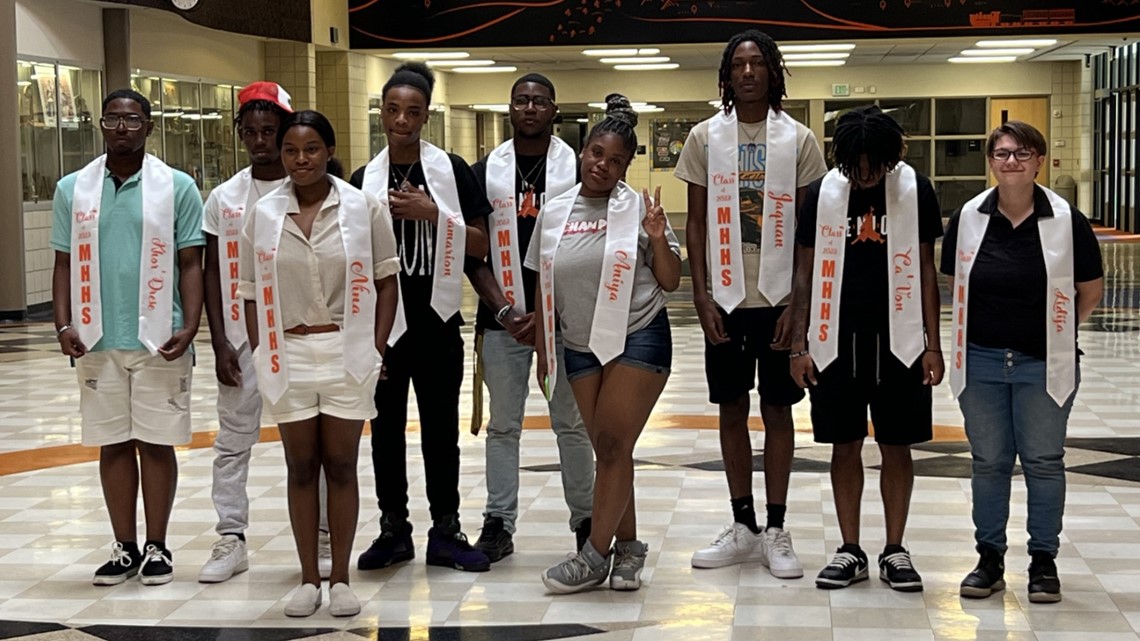 That resilience hasn't gone unnoticed. In fact, it's the first thing that comes to mind when former Muskegon Heights teacher Shameika Johnson thinks of the kids who attend the academy.
"To be able to strive beyond the things that they've had to overcome, I think that is the best word to describe them. And that's just the spirit of Muskegon Heights in general, so they definitely have met the mark, and I'm really proud of them," she said.
Johnson is one of three people who created the group Community For Muskegon Heights Seniors. Their goal was to put together a community open house-style graduation party for the seniors that everyone would be invited to. They also wanted to raise money to help the seniors further their education whether through higher education or skilled training.
"I think this came to life maybe two and a half months ago. It's been a really short period of time," said Patrese Watson.
"People were calling us to say 'Come pick up a check,' all over this county. Even in Grand Rapids we got stuff. We got stuff even from the east side of the state. People were just calling and asking, 'How can I help?'"
Some donated gifts. Some donated their time. And when it came time to celebrate the seniors, hundreds of people showed up at "Tiger Way" inside Muskegon Heights Academy to show their support.
"I feel wonderful. I'm literally looking at people right now come to the door with baskets. I know what we wanted to have and what we wanted to do, and just to get people to buy in to see it come to fruition, I am just so excited," Watson said.
"I cannot be happier. I just want to see them be happy and I want to see them to feel the love."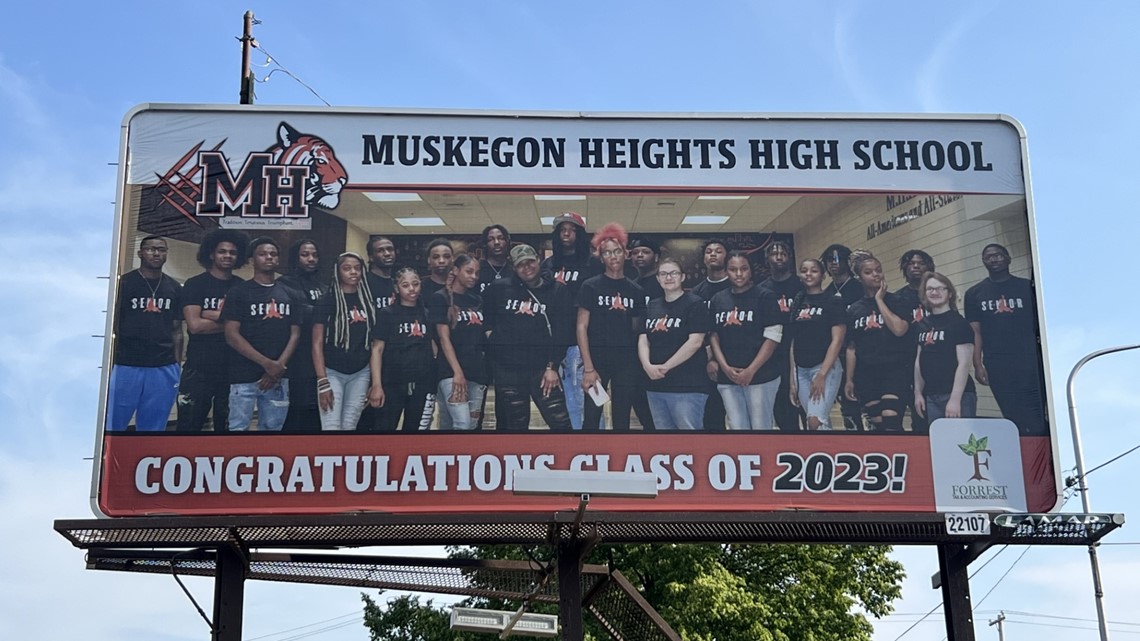 Watson says ten students from Muskegon Heights have received full-ride scholarships to attend Ferris State University. She calls this class of students "smart and ambitious." And the gifts they're receiving from their community should help their next chapters start off on the right note.
"A little boost sometimes takes an individual a long, long way - to say we see you, we care about you, we're here for you. It's an indescribable feeling. And kudos to West Michigan and beyond for heeding the call," said Jon Covington.
The Community For Muskegon Heights Seniors wants to keep the effort alive for years to come, so they're still accepting donations. You can do so through Cash App, or you can send a check or money order to Community Choice Credit Union at 121 W. Western Avenue, Muskegon Heights, MI 49440.