EAST LANSING, Mich. — On a brisk day in November of 1987, the Michigan State Spartans football players were in their locker room celebrating. MSU had just defeated Indiana 27-3 in a battle of ranked Big Ten conference rivals, securing their spot in the 1988 Rose Bowl game.
It was an exciting time to be a Spartan fan.
Among the legends in the locker room celebrating that day was #23, a punter from New Jersey by the name of Greg Montgomery. He went on to play nearly a decade in the NFL, including a one-year stint with the Detroit Lions. He was also a Pro Bowler.
"He was just a bigger than life type guy that played hard, loved hard, worked hard," said Greg's brother Steve Montgomery.
"He was unbelievably talented. Anything he really wanted to do, if he put his mind to it, he could do it."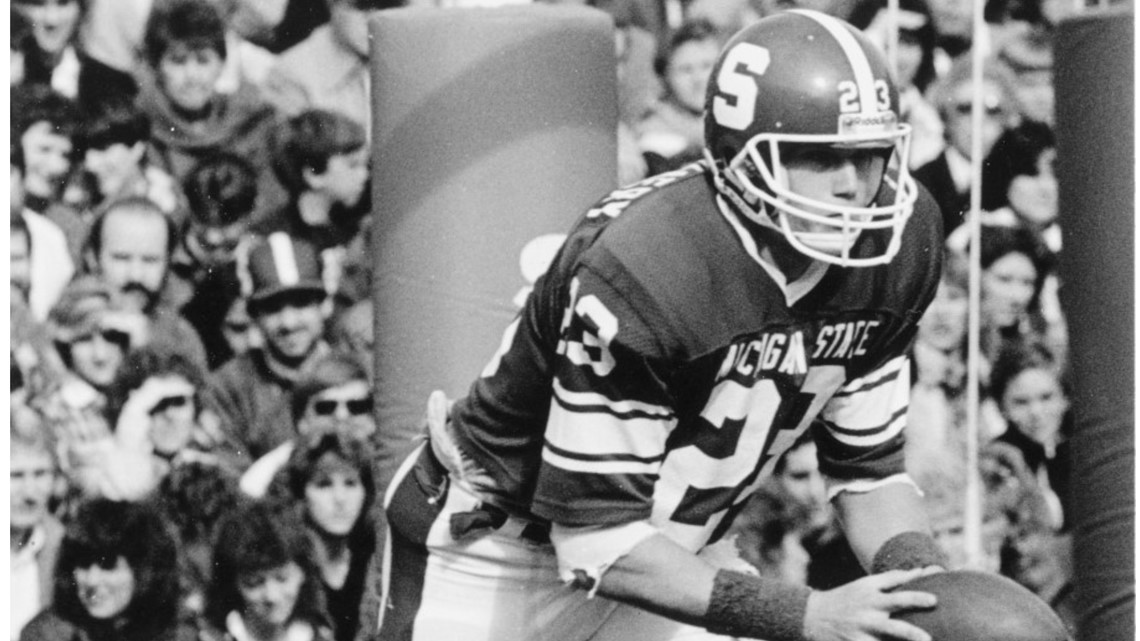 But Greg's family members say his biggest impact in life was far more important than the game itself. They say he saved lives by speaking out about the importance of mental health.
"Greg wanted to reach people and touch people. He was very much about stopping the stigma when it wasn't popular. Back in 1997, he was diagnosed with bipolar disorder. He talked about it," said Greg's sister, Margot Montgomery Moran.
"He was on panels at Johns Hopkins, and NFL Films did a piece on him. He actually started a clothing line and he wanted the proceeds to go to at-risk kids."
After Greg's playing days were over, he spent part of his life in Grand Rapids. In 2019, his mother passed away. The following year, everything changed as COVID-19 arrived in Michigan. The shutdowns that followed forced isolation, and changes in routine.
It was too much. Greg died by suicide in August 2020 at age 55. Greg's family has been missing him ever since, and they're not the only ones.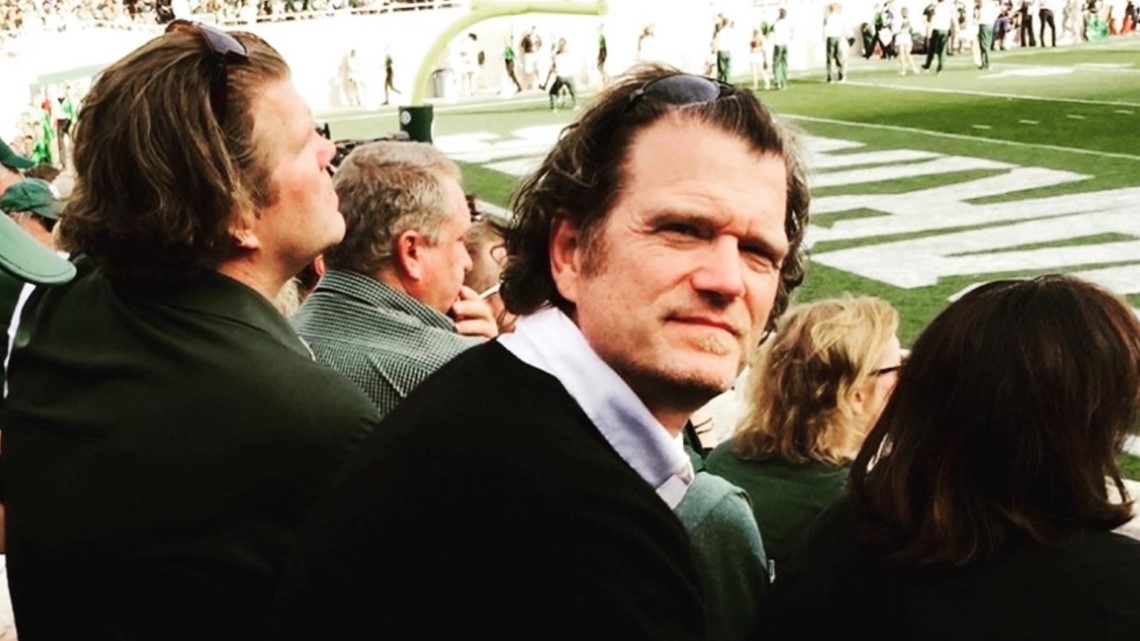 "A year after we lost Greg, I received a big envelope with posters in it, and this lovely letter from Ernest. Ernest is a retired, deaf teacher. He worked at a school for the deaf in the Baltimore area and he asked his students to write a letter to their favorite pro football player. And in the letter, he said Greg was the only one who responded," Margot said.
Knowing what an impact Greg made, the Montgomery family has been working to continue the legacy he left behind.
"We're trying to have answers for people that when you're put in a situation where you don't know where to go, we want to have an answer," Steve said.
"The motto of our foundation is 'He lives through lives saved,' and that is really true. Every decision we make, he's right here with us and every decision we make is to try to save lives," Margot said.
Part of the foundation's work includes the Gregory H. Montgomery Jr. Student Athlete Mental-Wellness Fund at Michigan State University. The Montgomery family has already seen evidence of its impact. They heard it first-hand from MSU athletic director Alan Haller during his first public address since February's campus shooting.
"He talked about how great Spartan nation came together, and he looked over at my dad and he looked over at me and he thanked the Gregory H. Montgomery Jr. Foundation for making a big impact with the funds that we were able to raise and donate to them," Margot said.
"Last year they hired two mental health professionals, and they relied on those professionals to counsel them and get them through that. This is why we do it."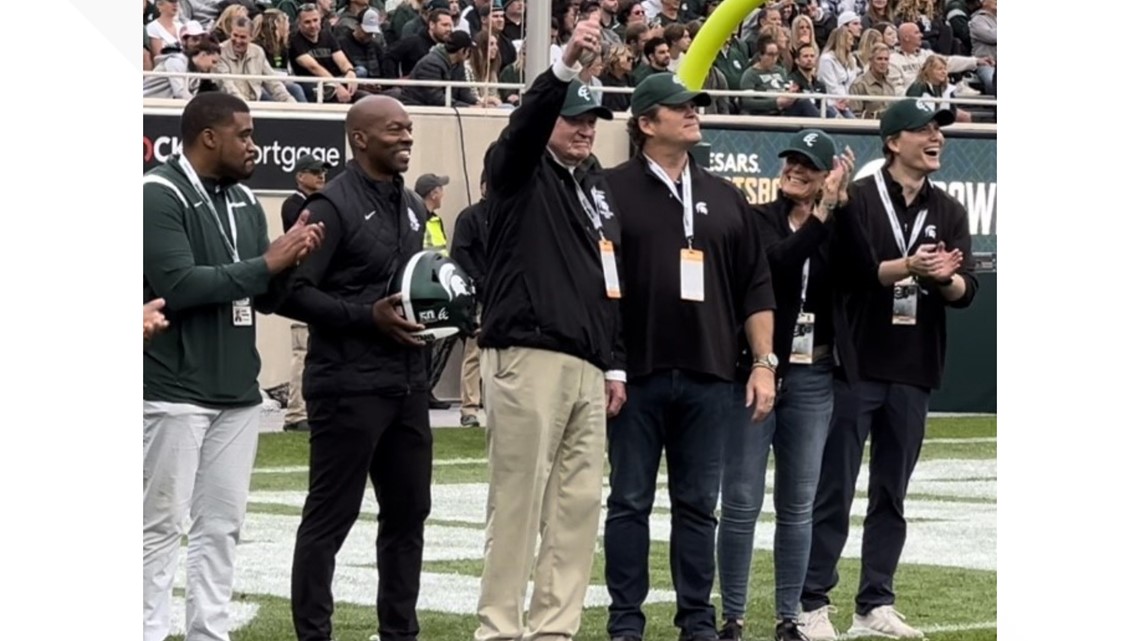 The foundation needs funding to continue the work they do. They're holding their biggest fundraiser of the year April 26 and 27 in Naples, Florida. People who want to help but can't travel to Florida can also place a bid in a silent auction that you do not have to be present to win.
"There are some great things in it. If you're a Michigan State fan, there are some great things. If you like Alabama football, there are some great things. Go and check it out," Steve said.
Have some positive news you want to share? Email us your story ideas at OneGoodThing@13OnYourSide.com.