GRAND RAPIDS, Mich. — As the clock strikes 6 p.m. on a Wednesday night, a group of kids files into the gymnasium at Lifequest Urban Outreach on Fisk Road SE. On the south end of the gym, there's a bag of balls. Each ball is just waiting for one of the incoming children to guide it through the rim and the net, for a perfect swish.
But first things first. It's time to hold hands, gather in a circle and pray.
"Thank you Father for bringing us to the gym in this moment, and allowing us to be here safe and sound, for allowing us to continue to have brotherhood and sisterhood."
The man leading the prayer is Jamell Hatchett, better known as Coach Mell. He is the creator of what's about to unfold: A meeting of the Peace League.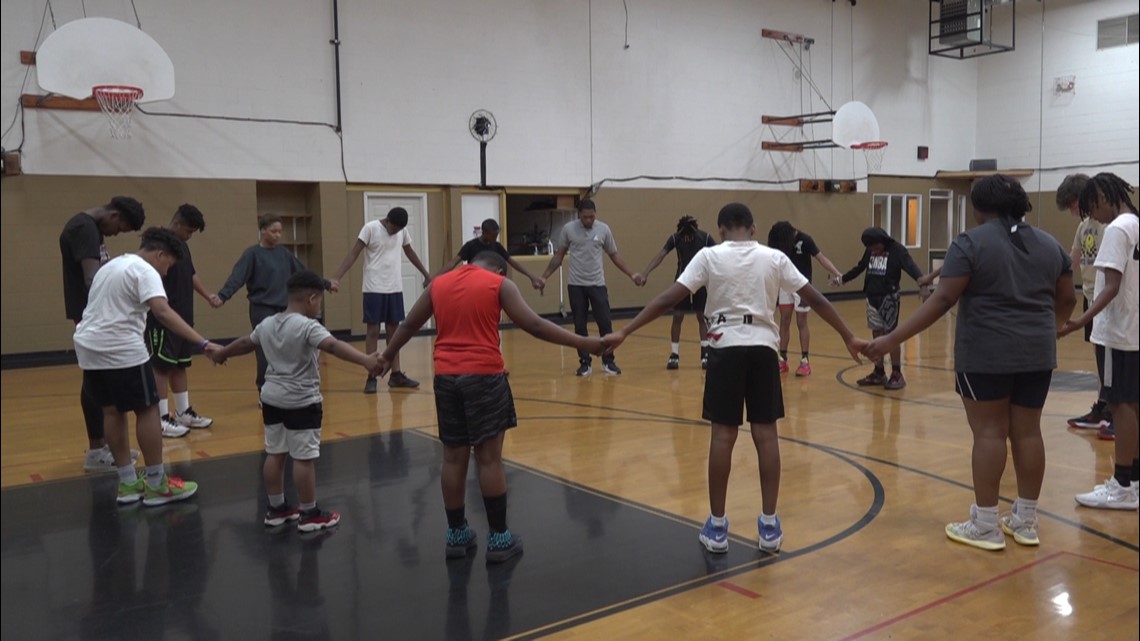 "It's generated from creating that safe haven for the youth. You always want to be better than yesterday and give back to what you was missing when coming up," he said.
Coach Mell calls basketball sort of a Mecca for him. Playing is something that's given him a sense of peace. And what he was missing when he was growing up was a consistent place to play.
"I'm one of the kids that grew up in the inner city, with my chances being a little limited. I wasn't able to really do to all the AAU stuff and travel around the world," he said.
To this day, many kids on the southeast side of Grand Rapids can relate to that struggle.
"In the Third Ward, we are the least invested ward in the city with multiple gymnasiums that are closed," said Pastor Jerry Bishop with Lifequest. "We need two or three more gymnasiums to facilitate that much more change. We can create safe zones by having facilities open."
Coach Mell is a member of the Lifequest fellowship, so when he came up with the idea of the Peace League, Pastor Bishop was willing to let the league use Lifequest's gym. The partnership allows them to teach life lessons through once-weekly basketball practices.
"Many life lessons—conflict resolution, time management, dedication, training, unassisted growth," Bishop said. "They use basketball as a tool to help develop people to be better people."
Coach Mell comes up with assignments for the kids, and playing the game is a privilege contingent on finishing the assignments. He also invites guest speakers to talk to the players.
In Wednesday's case, it was Grand Rapids Deputy Police Chief Joe Trigg. He shared stories of growing up, and being involved in situations that the children might face.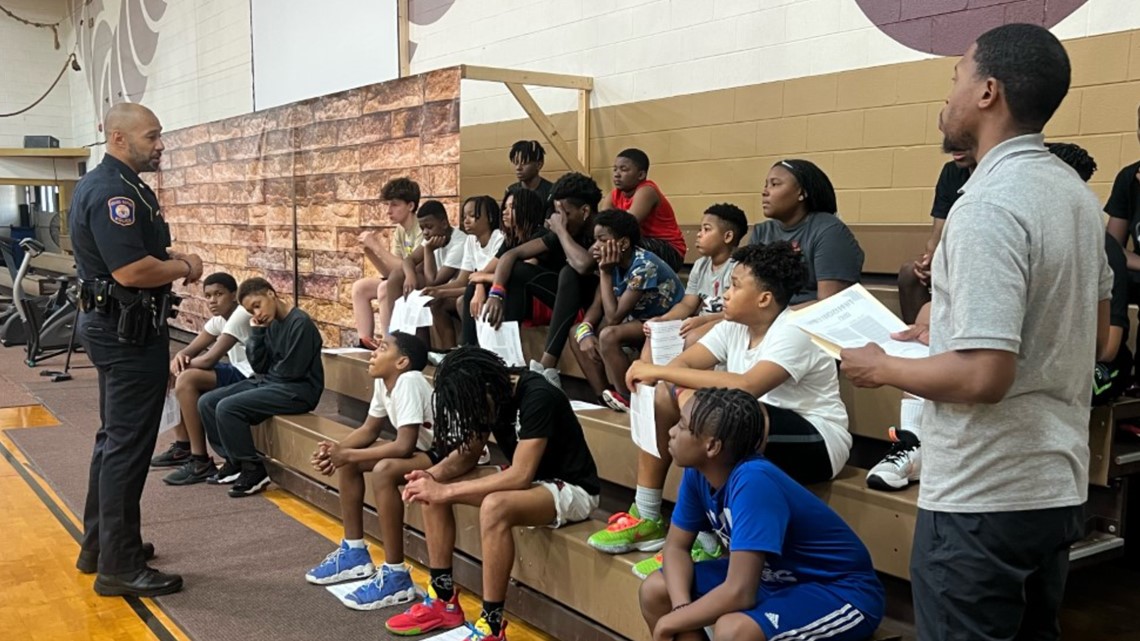 The Grand Rapids SAFE Task Force believes the Peace League can use these strategies to help reduce violence in the city. So they awarded the league money to get started.
"It's an all hands on deck situation where we need to have multiple angles at solving this violence," said Asante Cain who serves as Assistant to the City Manager.
"The SAFE Task Force believes if you can occupy young peoples' time, that's one way to reduce violence in the community and Mr. Hatchett has demonstrated that he can related to these young people, so he can be an authentic messenger and an authentic influencer."
Coach Mell envisions a future where the Peace League can be even bigger. He wants to be able to provide uniforms and to create a place "where kids always want to come."
"I'm always looking for extra community help, due to the higher power. I really want to thank God for this opportunity to be able to be transformational and really make a huge impact on these kids. So if that falls in the realm of somebody's vision, please come on," he said.
If you'd like to support the Peace League, or to get your child involved, you can contact Coach Mell by phone at 616-469-9994 or by email at coachmell@2020hpd.com.
Have some positive news you want to share? Email us your story ideas at OneGoodThing@13OnYourSide.com.