Grand Rapids, Mich. — Hillary Clinton, the Democratic Party's nominee for President in the 2016 election, will be in West Michigan this week.
Clinton will be one of the panel members at the Betty Ford Centennial Celebration. According to a release, the event is to honor and celebrate the legacy of first lady Betty Ford. It's called "America's First Ladies: An Enduring Legacy."
This year is Ford's 100th birthday year, and for the celebration Clinton; and Lynda Bird Johnson Robb, daughter of President Lyndon Baines Johnson, will be featured guests.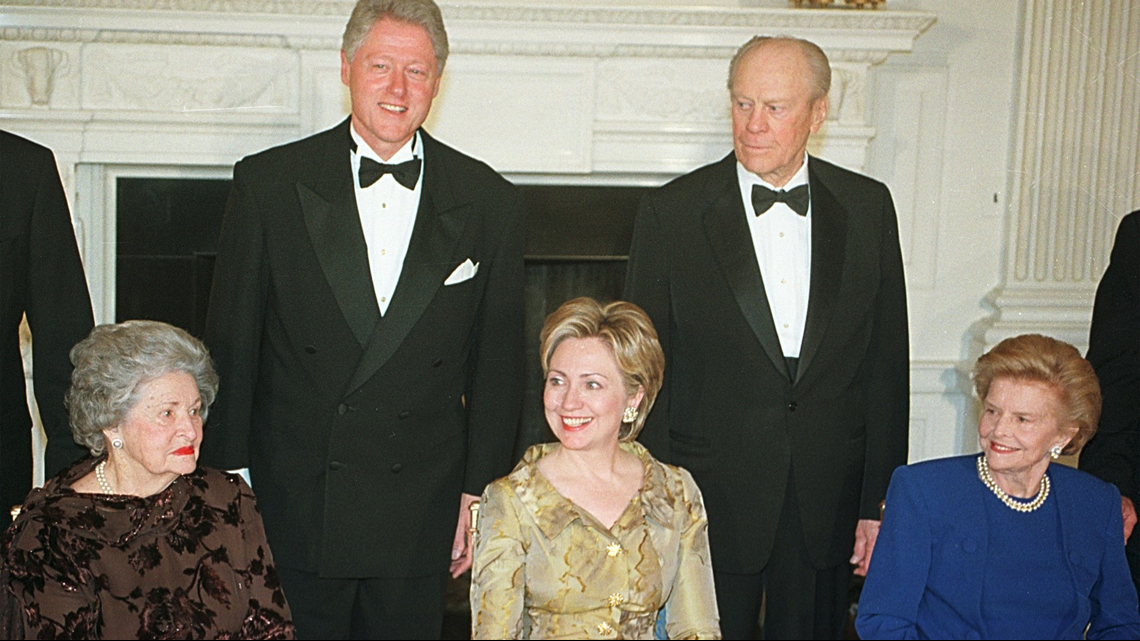 "This year's guests reflect the depth of support and respect that she earned as first lady. Our family is gracious that these strong women are celebrating mother's centennial with our friends, family and community in Grand Rapids, " said Susan Ford Bales.
Ford Bales is the the daughter of Betty Ford, and she is hosting the discussion along with the Gerald R. Ford Presidential Foundation. The guests will be participating in a discussion moderated by journalist Andrea Mitchell.