LANSING, Mich. - Twelve of Michigan's most distinguished military veterans will be recognized Friday, May 17, during the first-ever Michigan Military and Veterans Hall of Honor ceremony in Lansing.
In 2018, Michigan became just the 12th state with an entity to recognize veterans, active-duty and reserve personnel statewide. The inaugural event will honor soldiers with a connection to Michigan for their military service, or for their combined military, community and professional accomplishments.
One of the 12 veterans recognized is from Grand Rapids. Former astronaut and U.S. Marine Corps Col. Jack R. Lousma, 83, will be recognized for his longtime military career that include more than 7,000 hours of flight time including: 700 hours in general aviation; 1,620 hours in space; 4,400 hours in jet aircraft; 250 hours in helicopters; 700 hours in a Cessna 310R; and 125 hours in single-engine prop aircraft.
Lousma was the Captain in Command for Apollo 13 and received the famous "Houston, we have a problem" message. He also was an attack pilot for the 2nd Marine Aircraft Wing and 1st MAW, Marine Corps Air Station Iwakuni, Japan. He also served as a Reconnaissance pilot for the 2nd MAW, MCAS in Cherry Point, North Carolina. During his time as an astronaut, he was a member of the support crew for the Apollo 9, 10 and 13 missions, a pilot for Skylab 3 in 1973 and the backup docking module pilot for the U.S. crew for Apollo-Soyuz Test Project Mission 1975.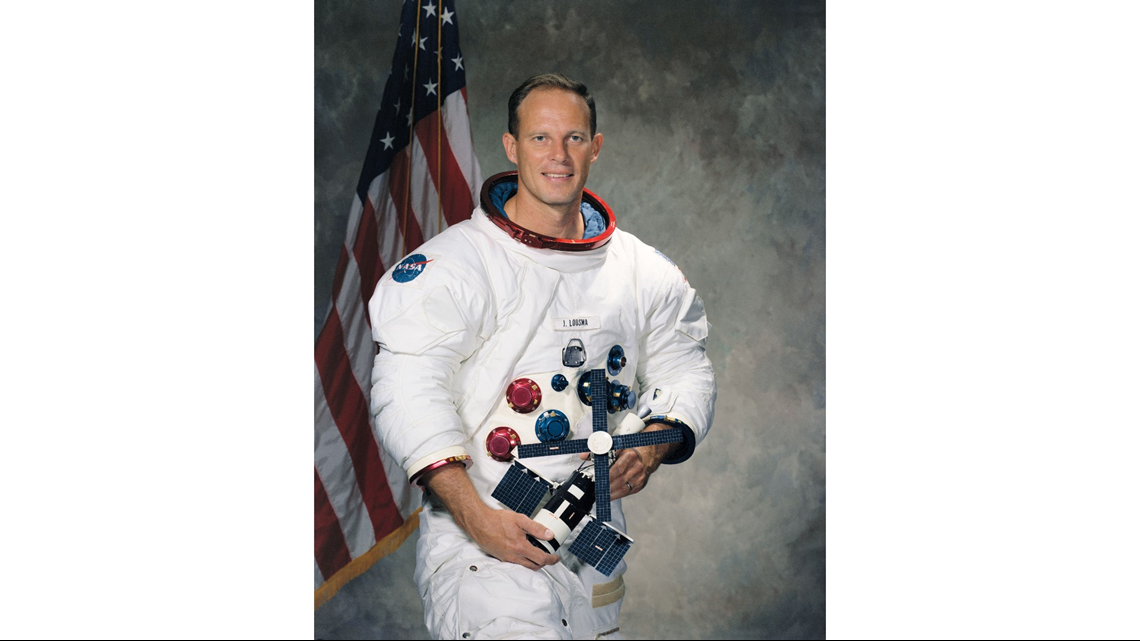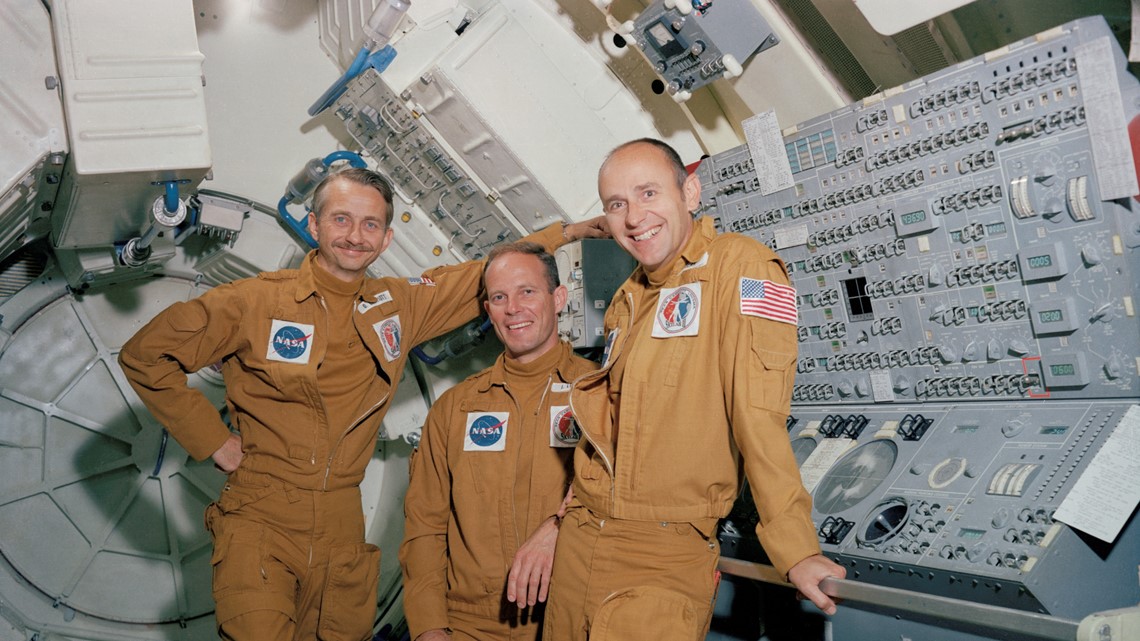 He earned a NASA Space Medal, Johnson Space Center Certificate of Commendation, 1970 Mahlon Buell Science Award from Pioneer High School in Ann Arbor, a Robert J. Collier Trophy, two NASA Distinguished Service Medal (1973 and 1982), Navy Distinguished Service Medal, AAS Flight Achievement Award, City of Chicago Gold Medal, Marine Corps Aviation Association's Exceptional Achievement Award and the U of M Department of Aerospace Engineering 2001 Lifetime Achievement Award. He was an adjunct professor for U of M's Aerospace Engineering program from 1985-1996 and a licensed agent for property and casualty insurance (aviation) for the State of Michigan.
The 11 other honorees include:
Margaret A. Brewer, Brigadier General, U.S. Marine Corps
Durand, Mich.
Duane D. Hackney, Chief Master Sergeant, U.S. Air Force
Flint, Mich.
Alexander "Jeff" Jefferson, Lieutenant Colonel, U.S. Army Air Forces, U.S. Air Force
Southfield, Mich.
Charles S. Kettles, Lieutenant Colonel, U.S. Army
Ypsilanti, Mich.
Donald Eugene "Digger" Odell, Lieutenant Colonel, U.S. Air Force
Mount Clemens, Mich.
Tyrone Chatman, SP4, U.S. Army 1970-1972
Southfield, Mich.
John D. Dingell, Second Lieutenant, U.S. Army 1944-1946
Dearborn, Mich.
Michael Ilitch Sr., Sergeant, Marine Corps 1947-1951
Detroit, Mich.
Keith King, SP4 U.S. Army 1969-1971
Redford, Mich.
Joseph Louis "Joe Louis" Barrow, Technical Sergeant, U.S. Army 1942-1945
Detroit, Mich.
Vincent W. Patton III, Master Petty Officer, U.S. Coast Guard 1972-2002
Detroit, Mich.
The Hall of Honor event begins at 2 p.m. at the Michigan Military Museum, 702 W. Kalamazoo St., Lansing. The event is free and open to the public. To learn more, visit www.mimilitaryvethallofhonor.org or call 517-539-1903.