GRAND RAPIDS, Mich. — Frankie LaPenna, 25, never set out to be a Tik Tok star.
However, after just one video, he became the butt of the joke — and that butt was seen by millions.
"I would say my videos are like a shock-value type of humor, where it's like, sensationalism, and you're almost overwhelmed," he said.
LaPenna is from right here in West Michigan. He grew up in downtown Grand Rapids and attended Grand Rapids Christian High School.
The content creator started making Tik Tok videos his junior year at Grand Valley State. Just last year, he's had four billion views on YouTube and five billion on Tik Tok.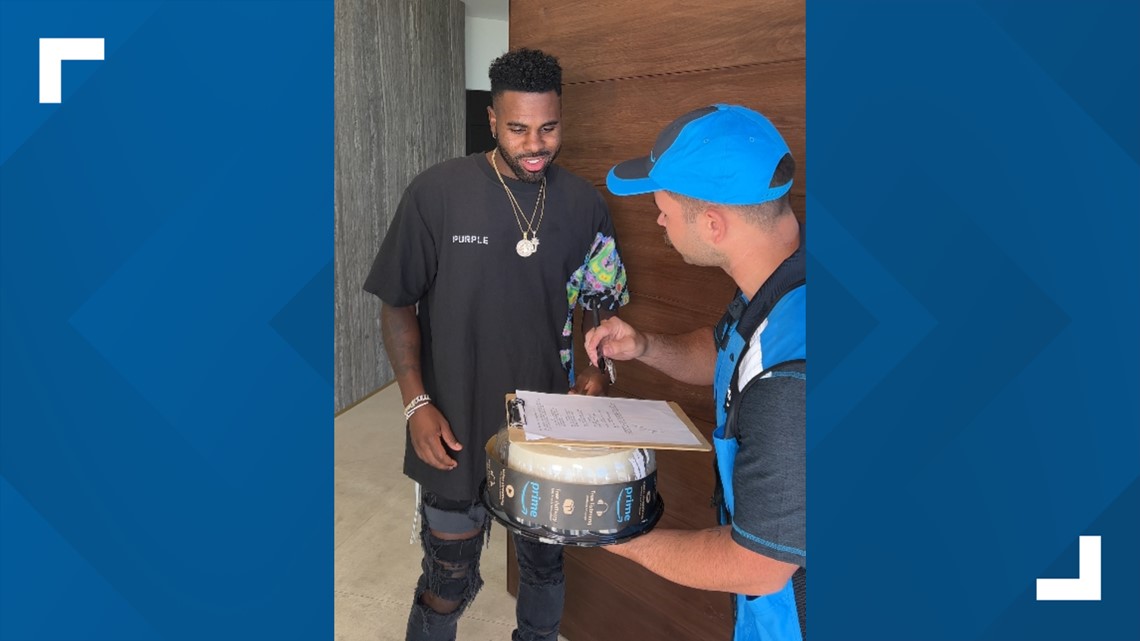 Many ask him why he doesn't make the move to L.A. after hitting it big on social media. The truth is, the Grand Rapids area is where his heart is.
"The quality of people here in West Michigan is superior," he said.
LaPenna's passion for video making started in eighth grade.
"I never played any sports. I was always making videos," said LaPenna.
Social media, though, was never the path he intended to go on.
"The only reason that I started a Tik Tok account was because of a bet, actually," he said.
After one of LaPenna's friends showed him a Tik Tok, he called it "dumb" and "degenerate nonsense." Then, an idea was born.
LaPenna bet his friends he could make a viral video. He posted six videos on his account — and let's just say, he won the bet.
"It was a weird boost of dopamine," he said.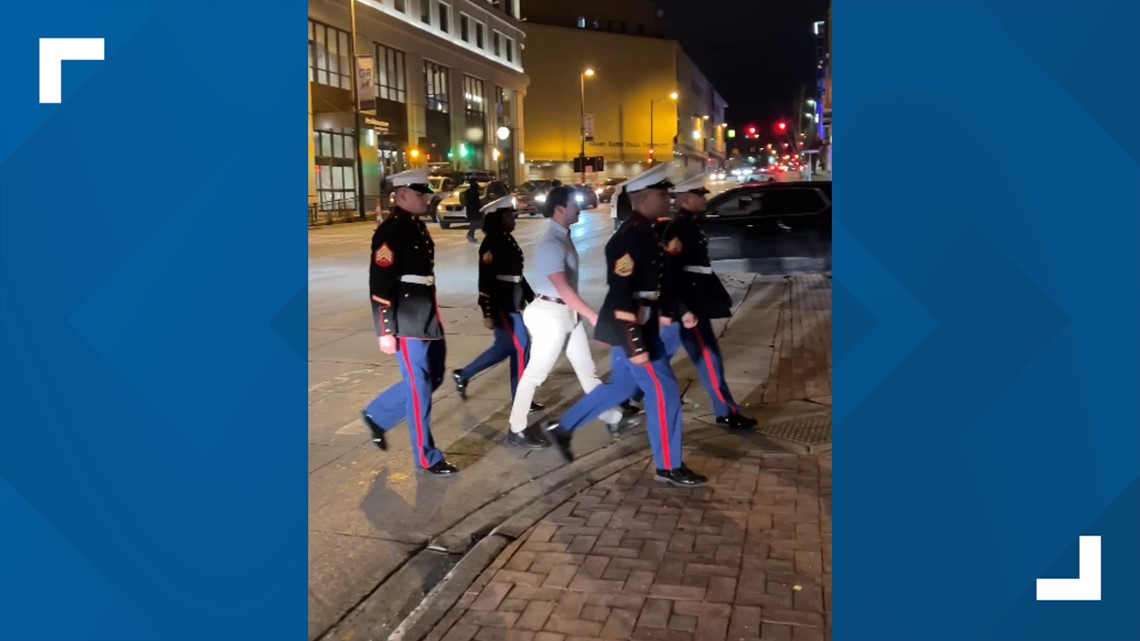 Two years later, the rest is history. The path to stay relevant, though, isn't always an easy one.
"If people stop caring about me, and I don't get any attention, then the brands don't want to work with me. They want to work with who's ever in the spotlight," he explained.
This makes the idea process that much harder.
"I definitely get anxiety and get stressed over staying clever and coming up with ideas that resonate with people," he said.
LaPenna says there's no specific creative process to getting video ideas — in fact, he finds inspiration while he's driving, about to fall asleep or even showering.
"The worst time to think about an idea is sitting down and thinking and trying to think about an idea," he said.
Compared to other content creators, LaPenna's posts are few and far between. He says he averages 2.5 videos per week — and there's good reason for this.
"The quality is really high, the quantity is low. A lot of other creators online will do reverse. And they'll do a lot of quantity and the quality is really low. And I don't I just like that," he said.
To those who say social media is not a real job, he'd like to show you all the planning that goes into making the content.
He explains one video could involve dozens of crew members and could take anywhere from a few hours to days to create. He also knows firsthand that this type of content is the future.
"All these giant fortune 500 companies and corporations, all of them are reallocating billions of dollars to short form platforms like Tiktok, and Instagram and YouTube to put all their advertising and marketing dollars towards short-form media towards influencing," he said.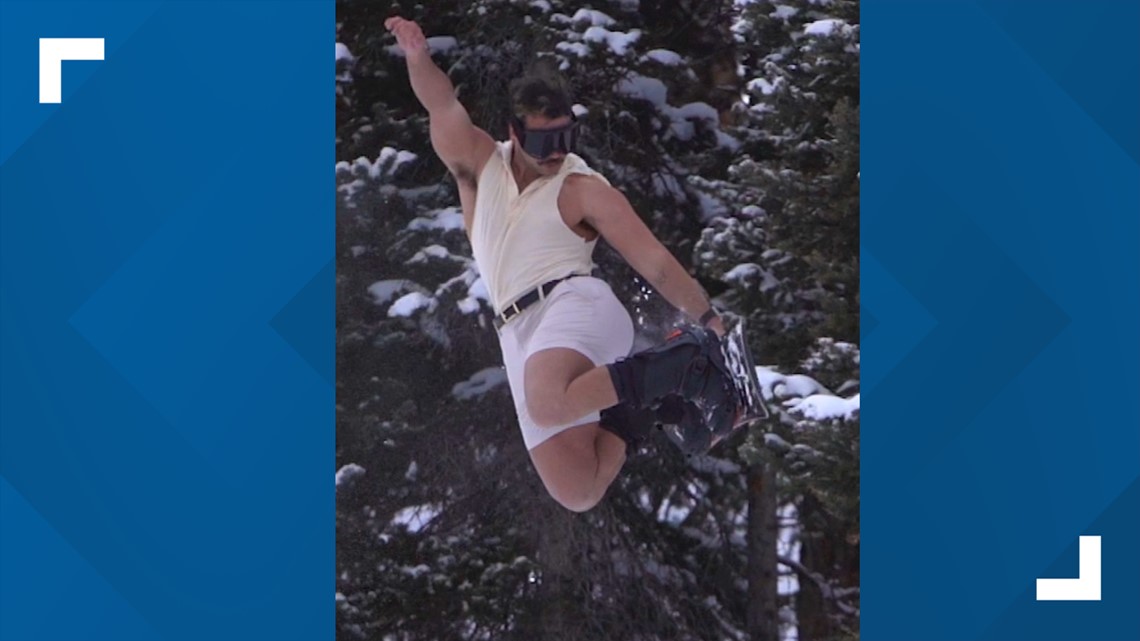 LaPenna says it's certainly a job that keeps him on his toes.
"The amount of adrenaline I've had just in the past seven days making videos is just through the roof," he said.
On a regular day in the office, LaPenna does unimaginable things. He shared one example from just last week.
"We built a ramp and I jumped over a $3 million car on my skateboard. A mirror on that car cost $100,000," he said. "The amount of adrenaline and fear and excitement that I had doing that was just unreal."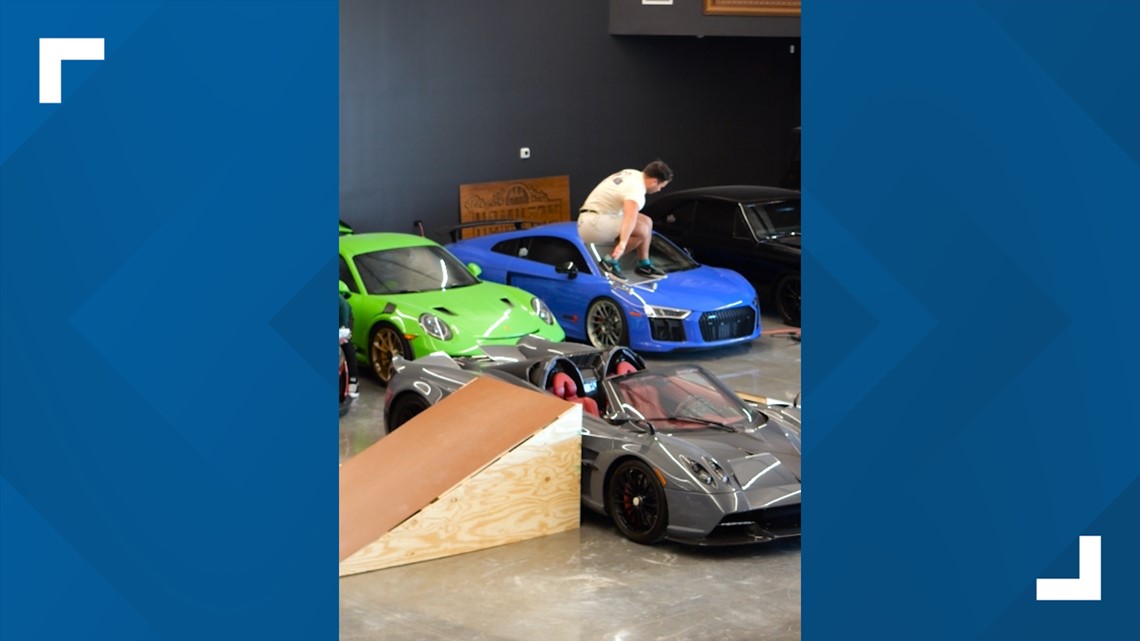 In the future, LaPenna hopes to make the leap to long-form video. He says you may see him in TV shows soon. For now, you can always catch him on Tik Tok.
When leaving advice for those who hope to follow in similar footsteps, he says he never would've made it if he didn't take the risk.
"You have to not care what other people think, step out of your comfort zone," LaPenna said. "Go for it."