WALKER, Mich. — One family's Christmas was dampened by the apparent loss of their pet. Brendan Franklin's pet cockatiel, named Oden, flew out of his pocket when he opened his car door. He had been visiting his grandmother nearby, and brought his pet with him.
"My heart dropped," said Franklin, "It was windy, and it looked like she was trying to fly back down to me."
For hours, Franklin and his family searched around their neighborhood to no avail. His sister, Kaitlin Franklin, shared photos of Oden on various Facebook groups and put up posters.
"We were starting to lose hope," said Kaitlin, "I thought there has to be a way to have closure. Someone would find her in their yard alive or sadly passed away."
More than a week later, Kaitlin saw a post on a bird rescue page in Lansing that they found a bird that looked like Oden. She got in contact with the rescue, and began trying to determine if it were the same bird.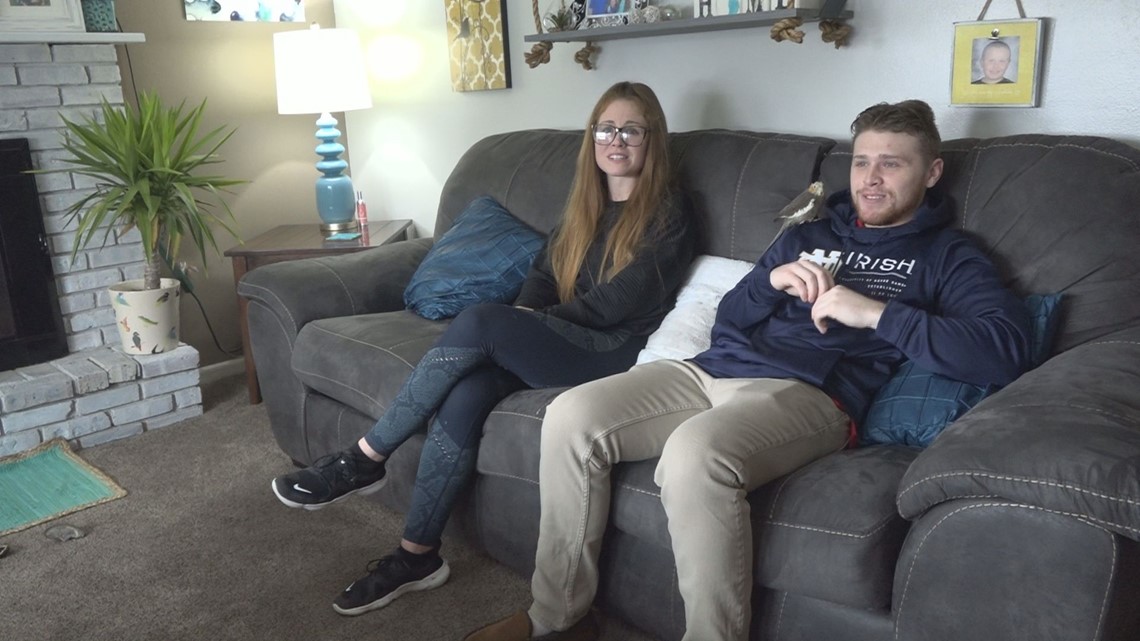 "We compared pictures, looked closely at the feather markings and everything," said Kaitlin, "She said you are the only bird owner that has contacted me that's anywhere to close to this bird, how it's acting, what it looks like."
The rescue told the Franklins a family found the bird at their home in Webberville, nearly 98 miles away.
The bird found had its head feathers plucked out, likely from a larger bird, and has a broken toe.
"It was sad seeing her in the state she was in, tore up like that," said Brendan, "But I'm happy she survived all of it."
Monday night, Kaitlin and Brendan drove to the rescue in Lansing. As soon as Brendan walked in, Kaitlin said the bird appeared to recognize him.
"Right when my brother walked in the room you could tell," said Kaitlin, "It was the sweetest thing, because Oden hadn't chirped or anything for this woman caring for her. But right when she saw my brother, she went berserk."
It is unclear how Oden travelled that far, or how she survived an apparent animal attack.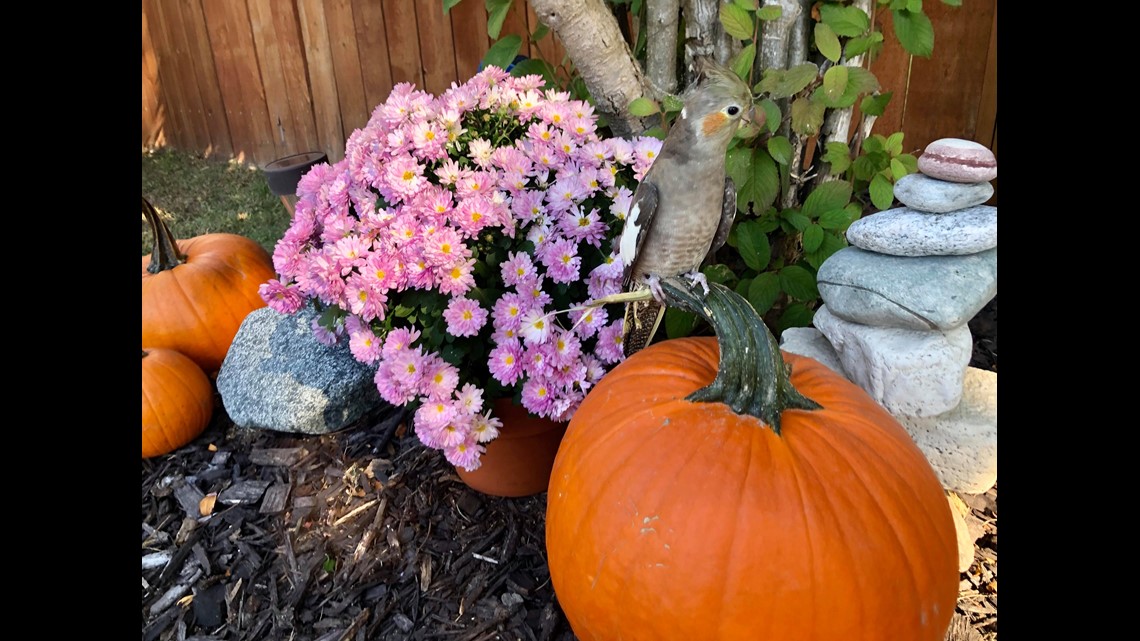 "There's no way to explain what happened," said Katilin, "She's nine years old, out in the winter months, she was out in the cold for six days, we think that's when the family found her, and she was attacked, and then she came back to us."
Now, Oden is back home getting plenty of snacks. Brendan has plans to take her to a veterinarian soon. During the interview, Oden stayed on Brendan's shoulder nearly the entire time, and chirped when he said her name.
"It just shows how special of a bird she is," said Brendan, "It just shows the commitment our family has to showing love and care for people involved in our family."
Even, Brendan said, when they are birds.