Richard DeVos, the co-founder of Amway who used his business determination to build his fortune and reshape Grand Rapids, has died at the age of 92.
According to a press release, he died peacefully at his home in Ada, surrounded by family, on Sept. 6, 2018. The cause of death was complications from an infection.
He was born March 4, 1926.
"The idea of Amway is essentially the idea of helping people to help themselves," DeVos said. "Many of us were poor. We just chose not to stay there."
DeVos was a powerful speaker, promoting Amway's compassionate capitalism around the world. In an Amway speech he said that the company's goal should be, "to make the lonely and frustrated and scared to have that sense of hope and security."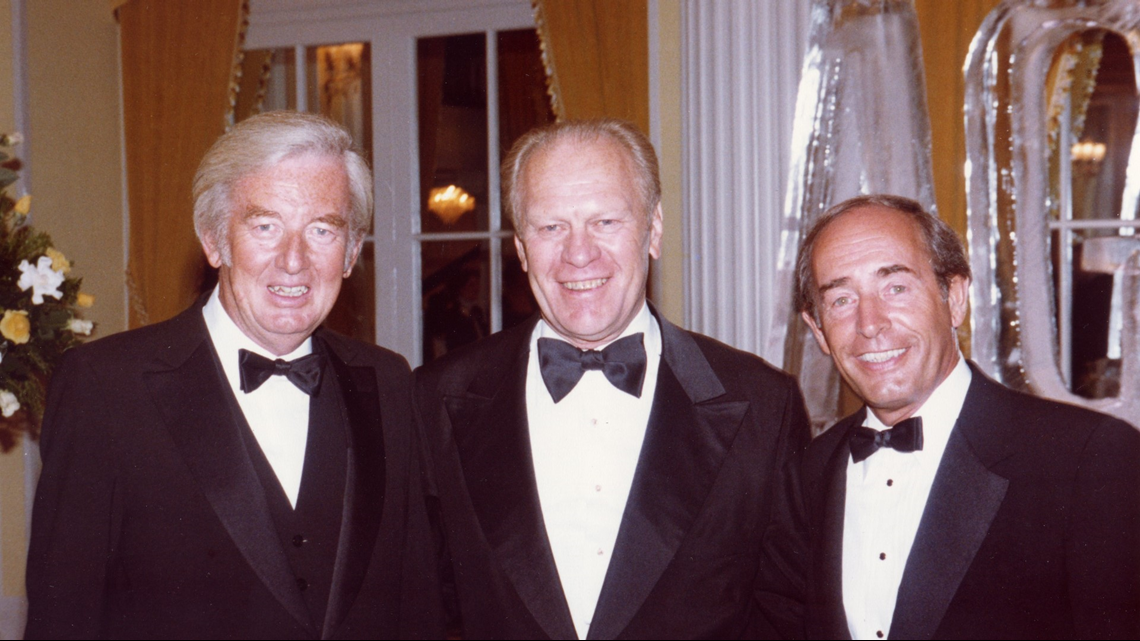 As Amway thrived, DeVos gave back to the community, investing millions of dollars into downtown Grand Rapids. Along with Van Andel, who died in 2004, no one is more responsible for the city's renaissance.
DeVos championed the merger of Butterworth and Blodget hospitals and with his wife Helen, DeVos made the major donation that created the Helen DeVos Childrens Hospital.
DeVos donations supported schools across West Michigan, most notably Grand Valley State University, Hope College and Calvin College and his was the lead donation to build Grand Rapids' convention center, DeVos Place.
"We created a climate in downtown Grand Rapids that made it a good place to be," said DeVos.
DeVos also founded the Richard DeVos Graduate School of Management at Northwood University in Midland, Mich.
DeVos was also one of the country's leading donors to the Republican party and he owned the Orlando Magic of the NBA. DeVos' last big contribution to Grand Rapids was the construction of the J.W. Marriot hotel.
"All of these projects were a kind of a partnership," said DeVos. "So let's make sure when we give credit for these things that you give credit to the people of this community because they are the ones who are helping pay for it."
After a pair of heart bypass operations, DeVos went to England to receive a heart transplant in 1997.
One of the nation's richest men, DeVos enjoyed his wealth, but realized the most valuable riches were not material.
"The Lord was good to me and I gotta go out and try and tell how good God is," said DeVos. "I'd like to be remembered by enjoying the time we were given here by loving what the good Lord gave us, and we did the best we could with it.
Rich DeVos leaves behind four children and many grandchildren. His wife Helen died in Oct. 2017.