GRAND RAPIDS, Mich. -- From puppy kindergarten to prison, we've watched CJ train to become an assistance dog for PAWS With A Cause for nearly two years, and now she's finally ready to meet her client.
"I just got a feel for things that she was good at and liked and how she worked." Her Paws With A Cause trainer Anna Rhea takes great care in matching the dogs with their clients, "We have what's called a needs assessment video. And we can see what they look like and how they move and just kind of like what they're like. And then I already know what the dog is like, so I put it together."
CJ then learned specific tasks just for her client, "She closes interior doors in the home. The client doesn't need help opening them, but she needs help closing them. She will open and close a sliding door that goes outside, she will also help get her covers to she can send CJ to get the tab and pull the covers up at night time to cover herself up."
►More adventures with CJ: From puppy to prison
Photos: CJ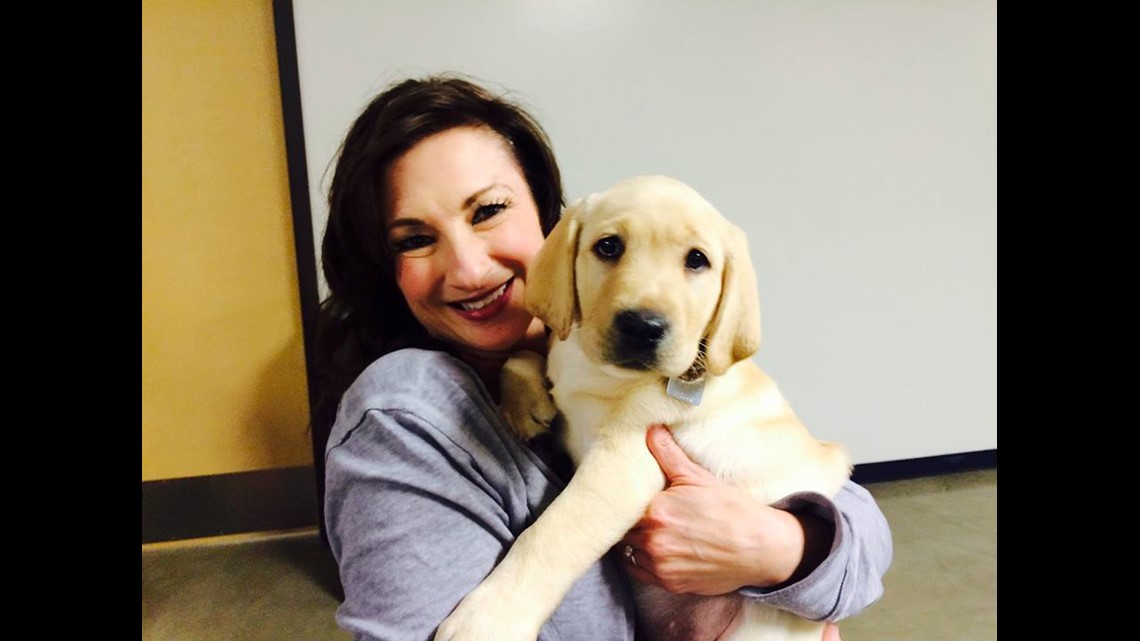 But all the training hasn't seemed to change CJ's spunky attitude, "She's like 'mmmm, I don't want to retrieve like 10 things in a row because I already picked things up for you like five times' -- so she gets worn our pretty quickly with retrieve articles."
Or her sense of humor, "She's very goofy she's very playful. She's fun."
And CJ still has a little more work to do, "Now she has to take all the tasks that she's learned since she was 8 weeks old and you took her home all the way up until now. And she has to take all that and learn how to work with her client."
Now it's time for CJ to leave PAWS and meet her client and move into her forever home.
But the story isn't over yet! Health Reporter Val Lego is going to do it all over again. Before Val can bring the new puppy home, we need to give her a name. You can cast your vote here -- you have until Tuesday at 2 p.m.
Be sure to tune into 13 ON YOUR SIDE at 6 on Wednesday, August 29 to meet the new puppy.
►Make it easy to keep up to date with more stories like this. Download the WZZM 13 app now.
Have a news tip? Email news@wzzm13.com, visit our Facebook page or Twitter.