GRAND HAVEN, Mich. - The "heartbeat of Muskegon Heights" returned with a steady tempo on Saturday, as the high-stepping Public School Academy marching band performed for the first time in years.
The band dismantled in 2015 after losing funding and students in the district's transition to a charter program. Three years later, the group played its first major gig at the Grand Haven Coast Guard Festival parade.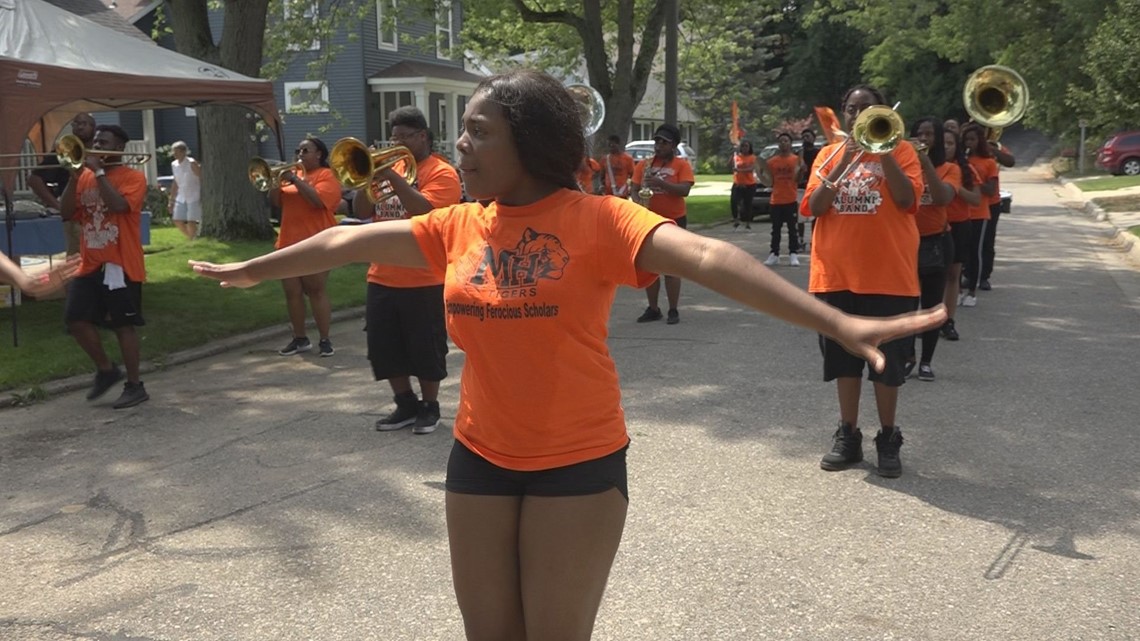 "After I got the call from the school that they wanted to rebuild the program, I immediately jumped on it," said Darrin McCall, the band's acting director. "We rounded up several alumni members to help the current students learn music."
The new-look band is made up of 32 alumni members and seven current Muskegon Heights students. McCall held practices twice a day for the last three weeks to prepare for their return to the Coast Guard festival.
The parade was missing the spunk that the band brought, said Caitlin Lewis, a dancer and 2009 graduate of then-Muskegon Heights High School.
"They were missing that soul," Lewis said. "I want to say this was probably the heart of the Coast Guard parade as well. They missed us."
The Grand Haven crowd embraced the comeback, dancing and cheering as the spirited group made its way through downtown. The band also performed a special encore at the home of a Muskegon Heights teacher following the parade.
"Everyone loves the band," said Calvin Jackson, a 2012 graduate who served as drum major. "They love seeing us give 110 percent. They love seeing drum majors and majorettes, instrument players. They love hearing the sound. It's like the heartbeat of Muskegon Heights."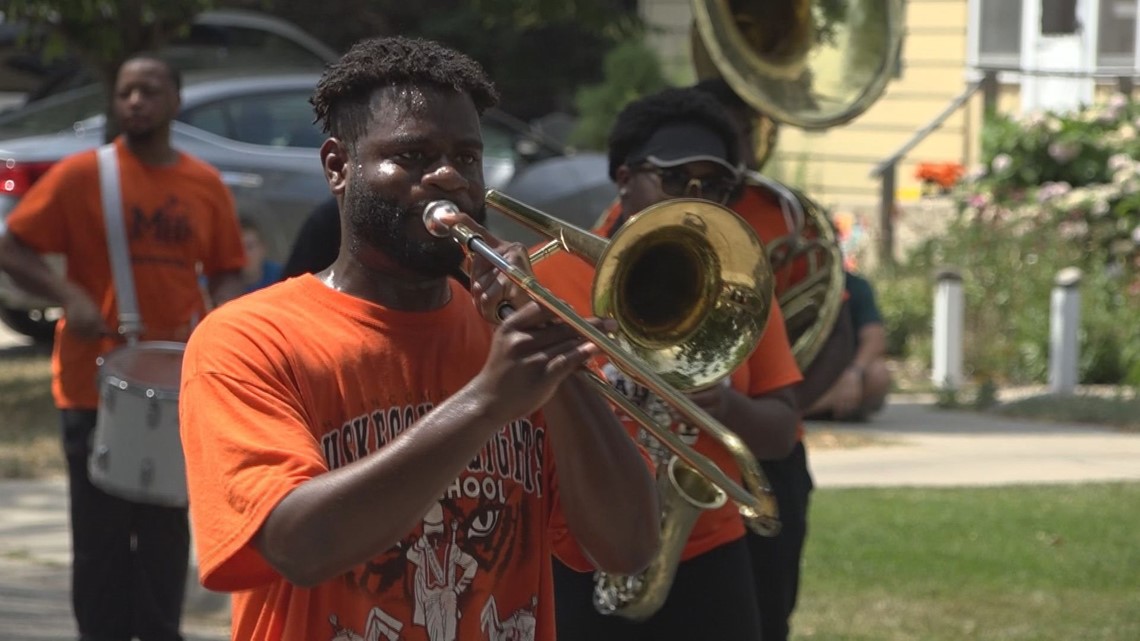 The band is still in the initial stages of rebuilding, McCall said.
"We need the help form surrounding communities," he said. "We're just trying to let everyone know that we're still trying as hard as we can. Just don't give up on us just yet."
Even with limited equipment and members, the band can still become another staple of the community, Lewis said.
"[It's a] new beginning," she said. "Maybe we can bring that old Heights legacy back. I know it will be with new people, but a lot of us still have that old tradition. So maybe we can bring it back or even start a new one."
13 ON YOUR SIDE and the TEGNA foundation joined together with the Bruce P. Rissi Glioblastoma fund at the Muskegon community foundation to provide new drums for the band.