GRAND RAPIDS, Mich. — The Grand Rapids Public Library has shared this year's One Book, One City for Kids selection.
One Book, One City for Kids is a citywide reading initiative for 5th graders and this year's selection is Front Desk by Kelly Yang.
The annual reading program encouraging fifth graders to read and discuss the same book each winter. The program also strives to encourage a lifelong love of reading among students, inspire readers to discuss and apply the story ideas and themes to their lives, and continue to build ties between public libraries and area schools.
As a part of the program, all 5th graders in the Grand Rapids Public Schools will receive a copy of Front Desk and discuss it as part of their curriculum. One Book, One City for Kids is funded by the Grand Rapids Public Library Foundation.
Front Desk is about a girl named Mia Tang who has a lot of secrets:
"Number 1: She lives in a motel, not a big house. Every day, while her immigrant parents clean the rooms, ten-year-old Mia manages the front desk of the Calivista Motel and tends to its guests.
Number 2: Her parents hide immigrants. And if the mean motel owner, Mr. Yao, finds out they've been letting them stay in the empty rooms for free, the Tangs will be doomed.
Number 3: She wants to be a writer. But how can she when her mom thinks she should stick to math because English is not her first language?
It will take all of Mia's courage, kindness, and hard work to get through this year. Will she be able to hold on to her job, help the immigrants and guests, escape Mr. Yao, and go for her dreams?"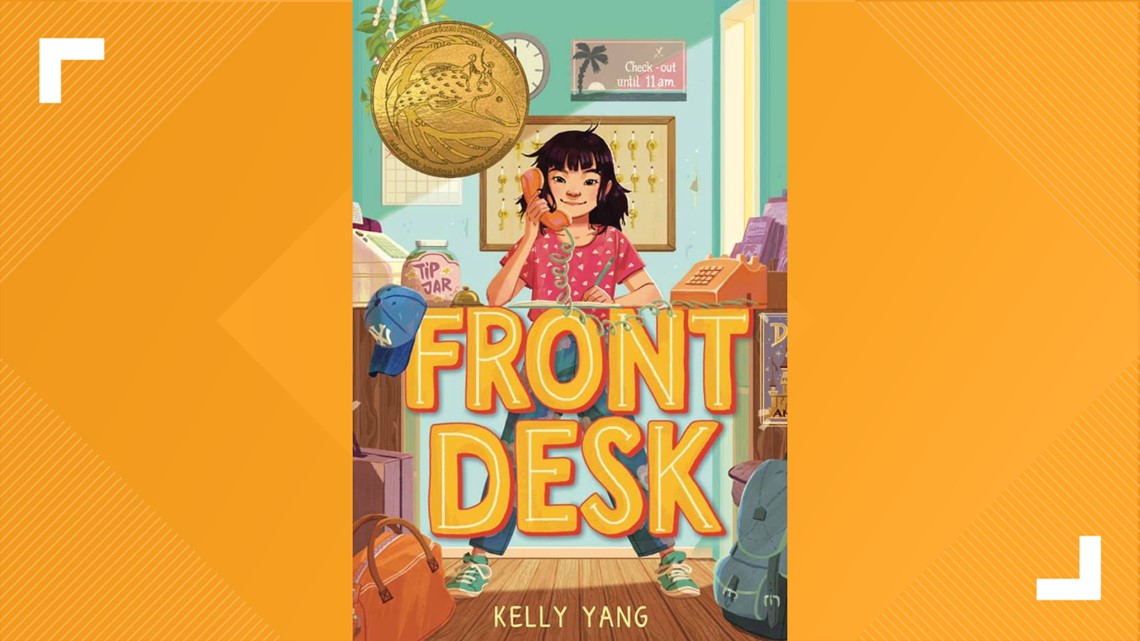 Kelly Yang is the New York Times bestselling author of Front Desk, Parachutes, and Three Keys. Front Desk was awarded the 2019 Asian Pacific American Award for Literature, the Parents' Choice Gold Medal, and has earned numerous other honors including being named an Amazon Best Book of the Year, a Washington Post Best Book of the Year, a NPR Best Book of the Year, and a Publisher's Weekly Best Book of the Year.
Yang is the founder of The Kelly Yang Project, a leading writing and debating program for kids in Asia. She has been a writing teacher for 13 years and helped thousands of children to become better writers and speakers.