GRAND RAPIDS, Mich. — A forum gathered community members to discuss the death of Patrick Lyoya, who was killed by a Grand Rapids police officer Monday morning.
The discussion focused on "community-based discourse, dialogue and dissemination of information" surrounding Lyoya's death. While the event was partially to inform attendees and call for justice, it also aimed to comfort Lyoya's family and those impacted by his death.
Guest speakers included Kent County Commissioner Robert S. Womack, Civil Rights Attorney Ben Crump, who is known for his work on the Breonna Taylor and George Floyd cases, and local NAACP President Cle Jackson. Attendees also heard from Grand Rapids pastors.
The forum was held Sunday at 3 p.m. at the Renaissance Church of God in Christ Family Life Center in Grand Rapids.
This forum came a day after community members marched in memory of Lyoya, calling for footage of the shooting to be released. A vigil was held after the march to remember him.
"We pray everyday that our child won't become the next George Floyd or the next Breonna Taylor, or the next Ahmaud Arbery, or the next Stephon Clark, or the next Alton Sterling, or the next Eric Garner," said Crump.
Crump's law firm was officially hired by the Lyoya family. He says their current focus is on releasing the body and dash camera footage, and after, they're hoping for due process and the prosecution of the officer responsible.
"It was a traffic stop," said Crump. "You should not be sentenced to death over a traffic stop."
"We are not against cops," said Congolese pastor and interpreter Isreal Siku. "All the police are not bad, but we are against all those rotten tomatoes. The only way to save Grand Rapids is to get the rotten tomatoes out."
Siku, Crump and Womack all urged the community to stay peaceful. They referenced Saturday's protest as an example of community-driven movements that kept violence away while moving the needle toward justice.
"What Patrick's family wants is a peaceful protest. Don't break anything," said Siku. "Don't give them anything. They will say when the looting starts, the shooting starts. Don't give that to them, take that away from them"
Crump issued a statement in a press release about Lyoya's death:
"Every Black family lives in fear that a routine traffic stop will turn deadly. Patrick's fate is the nightmare we live with every day. It is essential that all video evidence be made public as soon as possible so that we can see with our own eyes and hear with our own ears what happened to Patrick. Full transparency is the only way to regain community trust."
At one point during his remarks, Crump turned away from the audience to directly address city leaders, naming Mayor Roslyn Bliss and City Manager Mark Washington, saying he they want the same thing — for city leaders to see the children of Black families the same way they view their own.
On Monday, April 4, authorities say an officer with the Grand Rapids Police Department initiated a traffic stop on a vehicle with a faulty license plate. Lyoya, who was driving the vehicle, fled from police on foot.
After a physical struggle with the officer, Lyoya was shot and killed.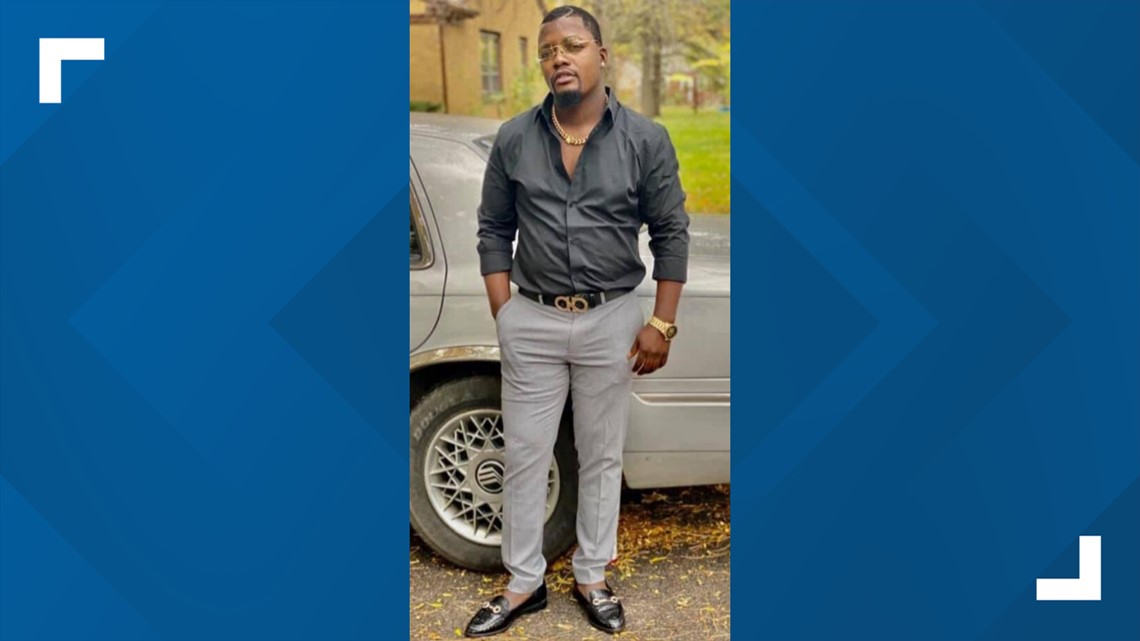 Lyoya's family disputes these claims, saying that Lyoya's car had broken down in the street. He had stepped out of the car to see what the problem was when a GRPD officer arrived.
His family says he and the officer argued, then the officer got ahold of him and put him on the ground. The officer then shot Lyoya in the back of the head, the family says.
Police Chief Eric Winstrom says the body cam footage will be released before noon on Friday, April 15.
Police say the officer did have a taser, but it was not used.
Watch the full forum here: