Five additional students were in critical condition and receiving treatment at Lansing's Sparrow Hospital, officials announced during a news conference Tuesday morning.
Dominik Molotky said he was learning about Cuban history around 8:15 p.m. when he and the other students heard a gunshot outside the classroom, The Associated Press reported. He told ABC's "Good Morning America" that a few seconds later, the gunman entered and fired three to four more rounds while the students took cover.
"I was ducking and covering, and the same with the rest of the students. He let off four more rounds and when it went silent for about 30 seconds to a minute, two of my classmates started breaking open a window, and that took about 30 seconds to happen. There was glass everywhere," Molotky said.
An investigation is ongoing to determine why the gunman, who police said had no affiliation with the university, opened fire.
Stay with 13 ON YOUR SIDE for the latest developments throughout the day.
2:30 p.m.: We now know the identities of all three Michigan State students shot and killed on campus Monday night.
Brian Fraser. Alexandria Verner. Arielle Diamond Anderson.
Brian was a sophomore from Grosse Pointe. Alexandria was a junior who will be remembered for her kindness. Arielle was a 19-year-old who had dreams of becoming a pediatrician.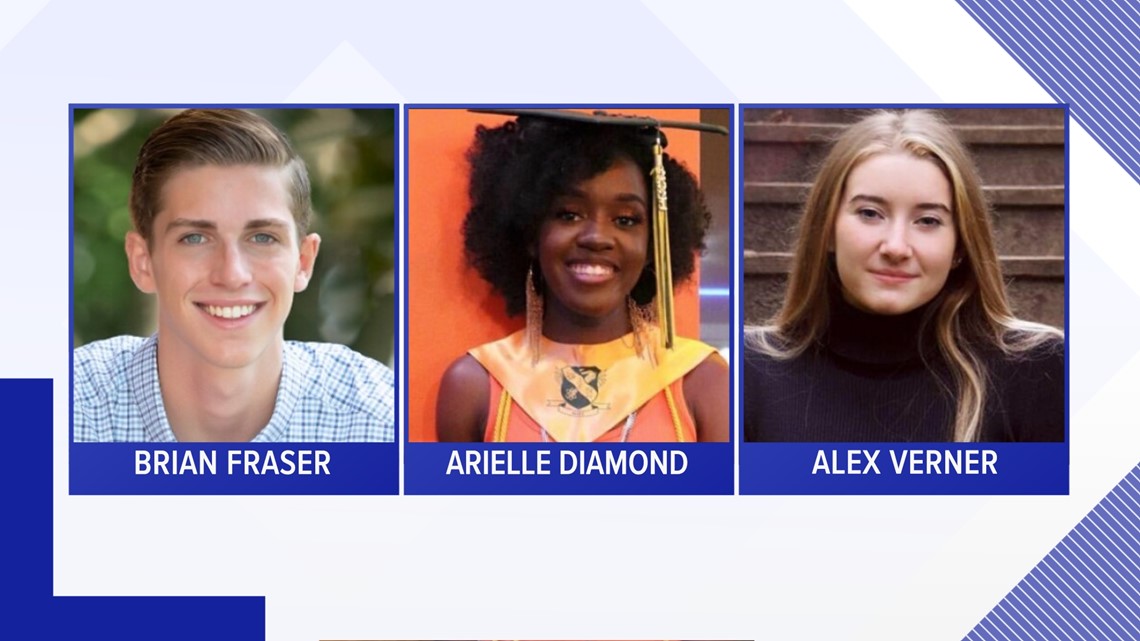 2 p.m.: President Joe Biden addressed the tragedy during a keynote address at the National Association of Counties.
He said he and the First Lady are praying for all of the victims, and urged Congress to "do something and enact commonsense gun law reforms, including requiring background checks on all gun sales, banning assault weapons and high-capacity magazines, closing loopholes in our background check system, requiring safe storage of guns, and eliminating immunity for gun manufacturers who knowingly put weapons of war on our streets."
"Action is what we owe to those grieving today in Michigan and across America."
12:40 p.m.: The Michigan State gunman did not serve time in prison, a Michigan Department of Corrections spokesperson clarified, rather, he is a former probationer.
He was arrested during the early morning hours of June 7, 2019, after an officer spotted him near an abandoned building on East Street in Lansing, the spokesperson said. When questioned, the gunman said he had a gun and did not have a concealed weapons permit. He reportedly claimed he left home to walk to a store to buy cigarettes and feared for his safety, so he took a gun.
He pleaded guilty and was placed on probation in October 2019 and was discharged in May 2021, MDOC said.
12:28 p.m.: Authorities plan on releasing all of the names of the three students killed in the mass shooting at Michigan State University in due time. Here's what we know right now.
Since the shooting, the MSU community has received support from state leaders, politicians, other schools, police departments and more.
Among these is a statement from Grand Valley State University President Philomena Mantella. As part of her statement, she said GVSU will be analyzing its current security plan with the help of MSU police:
"This morning we grieve and mourn for the Michigan State University community. Our hearts go out to those who are suffering."
Classes at those schools were closed as a precaution Tuesday while police investigated, however, authorities say the threat was isolated to Michigan and the school district is not in any danger.
Normal university operations will resume Thursday, Feb. 16. Officials in the hours after the shooting said on-campus classes and activities would be canceled for about 48 hours.
Classes, however — online and in person — are canceled through Friday, Feb. 17. They will resume Monday, Feb. 20.
"How many more?" reads the words written in red on its face. "Stay Safe MSU <3" the text below says.
He was discharged from probation in May 2021.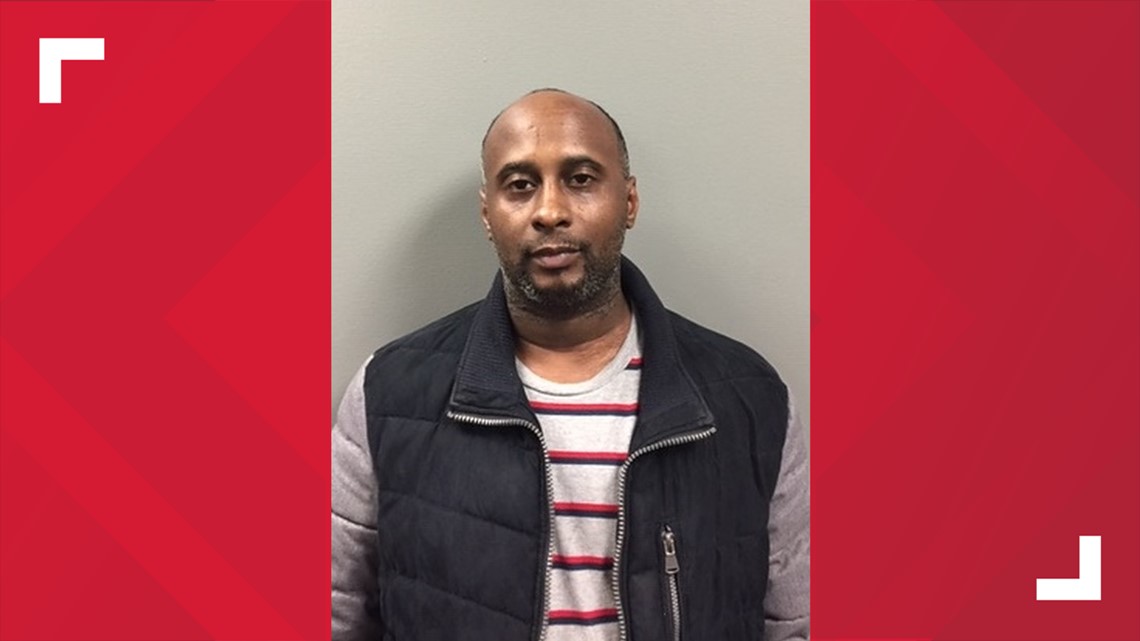 8:20 a.m.: The three people killed and five injured were MSU students, said Chris Rozman, the interim deputy chief of the campus police department during a news conference.
The gunman was identified as 43-year-old Anthony McRae, who did not have any connection to the university.
Rozman credited a person who called in a tip that led officers to McRae in Lansing.
Students were rushing past the hall in an attempt to get to safety, Adamini recalled. At that point, she and her coworkers went to the mechanical room and into a crawlspace, where they stayed for nearly four hours.
"I was pretty calm, but everybody around me was getting a little hysterical," Adamini said. "And there were lots of phone calls and some tears down in the basement."
Free and confidential crisis counseling is available 24 hours a day, seven days a week at the following contacts:
Students: Call 517-355-8270 and press "1" at the prompt
Community Mental Health: 517-346-8460
12:34 a.m.: Anyone with information about the shooting is asked to call 844-99-MSUPD or email tips@police.msu.edu.
12:28 a.m. Tuesday: Police announce the suspect dies off-campus from a "self-inflicted gunshot wound." The threat to the campus community is over, officials add, and the shelter-in-place order has been lifted.
10:26 p.m.: All campus activities — athletics, classes and other campus-related events — are canceled for 48 hours. People are encouraged not to come to campus.
10:10 p.m.: Police say people injured by the shooting are being transferred to Sparrow Hospital.
Brody Hall, Snyder/Phillips Hall, Mason Hall, Abbot Hall, Landon Hall, the MSU Union, and Berkey Hall have all been cleared/secured.
9:26 p.m.: Another shooting is reported at IM East on East Shaw Lane, police said. Minutes later, the department announces the building is secured.
Later updates confirm only two shooting locations at Berkey Hall and the MSU Union.
The campus community is told to shelter in place.