GRAND RAPIDS, Mich — Numerous cell phone stores in Kent and Ottawa counties have been the targets of recent break-ins and even a robbery in the last couple of days, and authorities are working to figure out whether they are all connected.
Ottawa County break-in and robbery
The most recent string of break-ins happened around 9:30 a.m. Monday at the Cricket Wireless Store at 2237 North Park Dr. in Holland.
According to the Ottawa County Sheriff's Office, there was just one clerk inside the store at the time when an unknown Hispanic man came inside just after it opened for the day. He pulled a gun on the clerk and demanded money before running from the store. The suspect also made away with some other items, though they were not specified.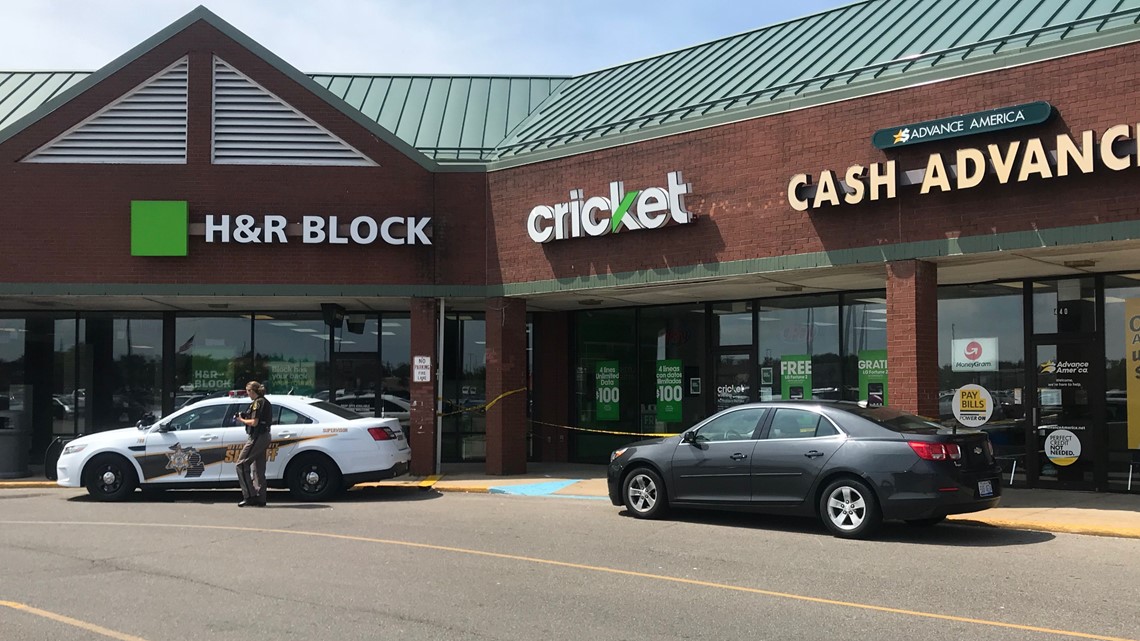 This particular incident isn't believed to be related to the others, but it's all still under investigation.
Just a few hours prior to the robbery in Holland, just before 7 a.m., the sheriff's office says the Verizon Wireless store on Cottonwood Drive near Baldwin Street in Jenison was broken into. The suspect (or suspects) stole several items from the store but no one was injured.
In Kent County, the sheriff's office said there were five cell phone stores broken into over the weekend.
On Friday and Saturday, three Verizon stores were targeted: one in Caledonia Township, one in Lowell Township and one in Plainfield Township.
On Monday around 3:30 a.m. an AT&T store on 10 Mile Road in Algoma Township was broken into. The glass on the front door was smashed in.
About six miles from the AT&T store, a Sprint store on Northland Drive in Plainfield Township was also broken into.
The four break-ins on Monday come a day after a Verizon store in Plainfield township was broken into. The Verizon store is just a few hundred feet from the Sprint store.
The Kent County Sheriff's Office said forced entry was a common factor in each of the break-ins and cell phones appeared to be the primary target. At this time, police said it appears the stolen property includes several display phone and some phone accessories.
Some of the retailers secured their phones at night, so nothing was taken from those particular locations.
In each of the break-ins, there were one to four suspects. The Kent County Sheriff's Office said they believe the break-ins are likely connected and they are working with other agencies about other break-ins.
Police provided these photos of the suspects: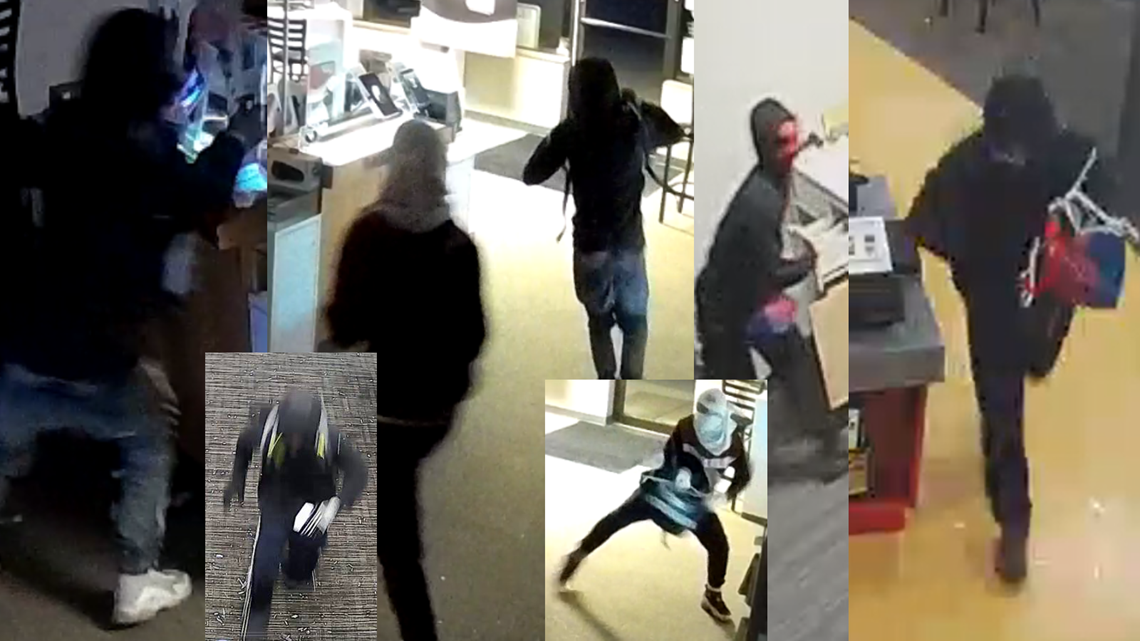 If you have any information regarding the identity of any of the suspects, please contact Silent Observer at 616-774-2345.
Other stories on 13 ON YOUR SIDE: