LANSING, Mich. - A bill inspired by Rebekah Bletsch's case has been signed into law by Gov. Rick Snyder on Wednesday, May 23.
Rep. Holly Hughes proposed the bill after Bletsch's convicted killer, Jeffrey Willis, requested to leave the courtroom before her family could give their victim impact statements during the sentencing hearing. The judge overseeing the case allowed Willis to leave.
House Bill 5407 amends the Crime Victim's Rights Act and requires criminals to physically be present for the victim impact statements unless the court determines they're disruptive or a threat to safety. The bill is now Public Act 153 of 2018.
"Criminals in Michigan must now hear how their crimes affected their victims or a victim's loved ones," said Hughes, of Montague. "The family of a Muskegon County woman, who was a daughter, wife, mother, and sister was prevented from speaking about how a convicted murderer turned their lives upside down. They'll be among the last families denied that right because Rebekah's law will remind everyone that a victim's rights to speak in court is not secondary to a convicted criminal."
"I hope this legislation will help victims and their families through the healing process as they continue moving forward with their lives," Snyder said.
Jessica Josephson and Debra Reamer, the sister and mother of Rebekah Bletsch, spoke before state House and Senate committees as the bill worked through the legislative process.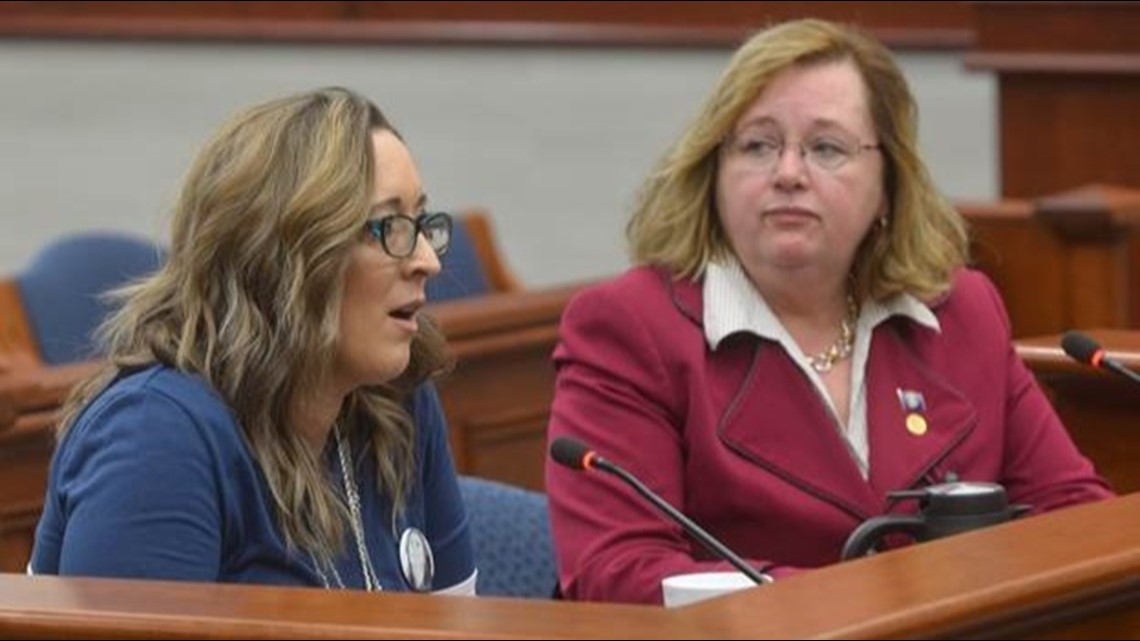 "A part of my grieving process was taken from me in a horrible way," Josephson said, during her testimony.
"What is the point of an impact statement if I can't speak to the person who has impacted me and destroyed my family? No other family should have to feel their words and their heartache don't matter. Victims have a right to be heard and express their feelings to the individuals who caused it."