GRAND RAPIDS, Mich. — The Grand Rapids man accused of breaking into a gun store and trying to run from police during a pursuit was arraigned in court Monday.
Johon Woods, 27, faces breaking and entering, possession of burglar's tools, carjacking, carrying a concealed weapon, felon in possession of a firearm and automobile theft for the Feb. 23 burglary at Al & Bob's Sports at 510 68th Street SW.
Around 12:37 a.m., Kent County Sheriff's Office (KCSO) deputies responded to an alarm at the business.
That's where authorities discovered the suspect had taken 49 firearms and had fled from the area in a stolen truck.
Deputies spotted a truck leaving the scene at a high rate of speed, so they tried to pull it over.
The driver, later identified as Woods, refused to pull over.
The pursuit ended with the vehicle crashing into the front of a McDonald's across the street.
Deputies reported that the suspect exited the vehicle and attempted to flee on foot to a nearby gas station where he attempted to steal a vehicle. The deputies were able to take the 27-year-old Grand Rapids man into custody before he stole the car.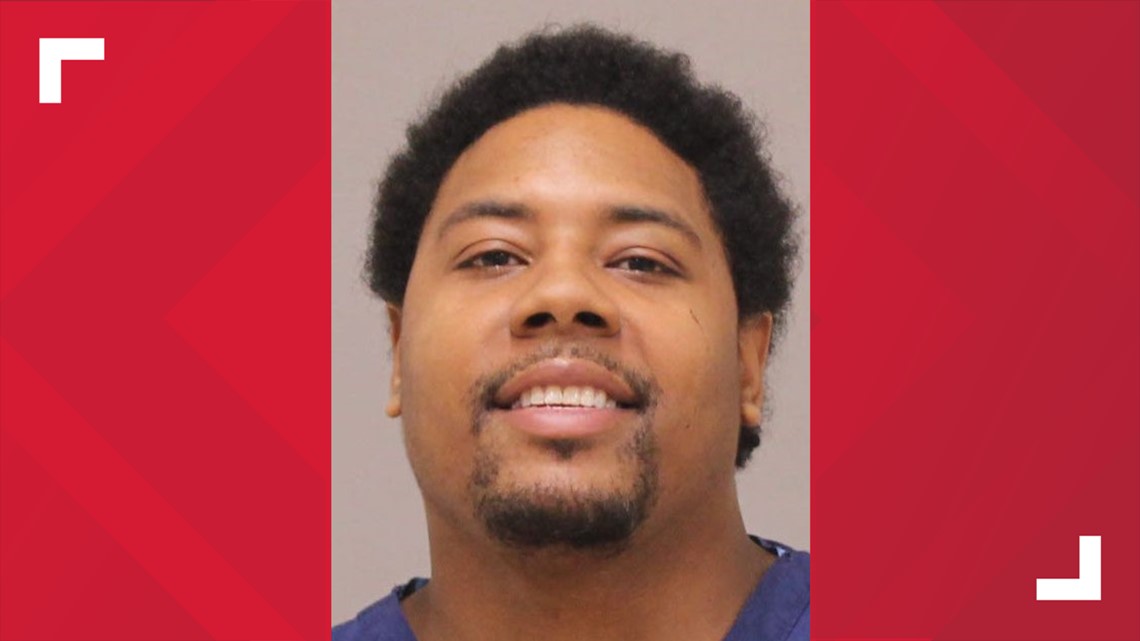 The man sustained minor injuries during the pursuit and was taken to the hospital for treatment. He has since recovered from his injuries and is being lodged in the Kent County Jail on a $100,000 bond.
Investigators believe that there was more than one suspect involved in the robbery, and they're questioning others who may have been involved.
The KCSO said about half of the 49 firearms taken during the crime have been recovered.
The KCSO is asking for any information that could help to move the investigation forward. Call the KCSO at (616) 632-6125 or call Silent Observer at (616) 774-2345 to report information safely and anonymously.