A Cedar Springs school board member has apologized and is offering his resignation after posting on Facebook after the resignation of the district's superintendent.
Dr. Laura Van Duyn announced her decision Monday, March 26, at the school board meeting following weeks of complaints and pressure from parents.
Afterward, one of her supporters, school board member Tim Bauer, posted a statement on Facebook saying in part, "All who wore the red shirts of the rebellious have been marked out as being guilty of shedding the blood of the innocent. Your smiles will soon turn to mourning. God is not mocked."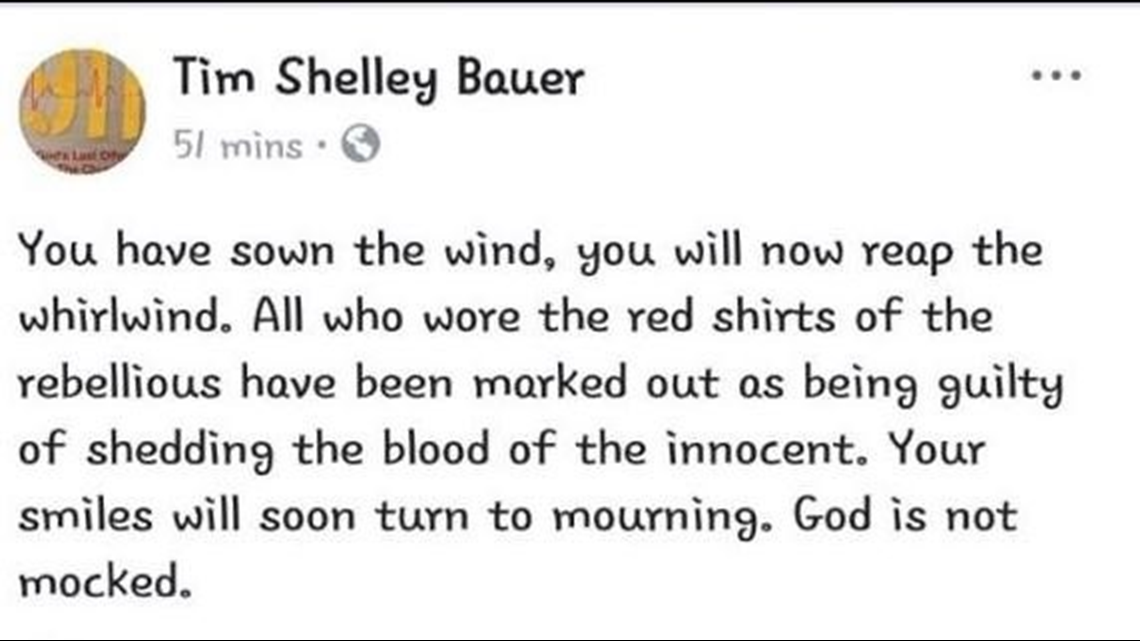 The post was sent to the Kent County Sheriff's Office to investigate and they said this Facebook status is open to interpretation and don't have concerns that this person has a means or intent to cause harm. However, the post was sent to the prosecutors office for review.
Following complaints from community members, he posted another statement saying, "I want to apologize to our school community if anyone construed my recent post as a personal threat. Those of you who know me understand that I have committed my life to Christ and do not encourage physical violence or bullying of any sort." He continues the post by saying these were his opinions and do not reflect the school board's views.
Just a few hours later, Bauer announced he will be resigning. He wrote, in part, "Because of last night's decision, and for the sake of my family's welfare in this extreme situation, I plan to submit my resignation at the next board meeting."
This is a developing story, check back for updates.