TEXAS, USA — Wondering which Texas schools give the most bang for your buck?
SmartAsset conducted a study on the 'Best Value Colleges' and recently released their rankings of the top schools in Texas.
The schools were ranked as a result of their performance in categories including scholarships provided, starting salary, tuition, living costs, and retention rate.
Rice University in Houston topped the list, UT Austin came in second and Texas A&M University- College Station came in third.
One San Antonio school landed on the list at number ten. Trinity University had a 39.40 College Education Value Index.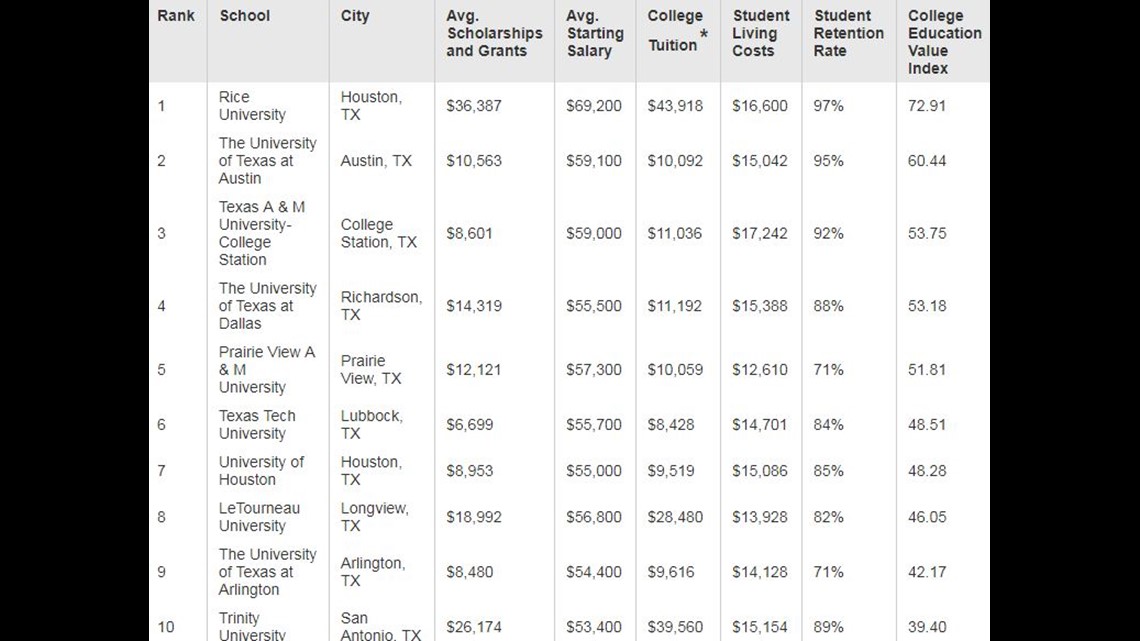 For more information, you can view the study here.