COMSTOCK PARK, Mich. - On Wednesday, Sept. 5, Yes Ready by Five will launch the campaign to support the "Ready by Five Early Childhood Proposal," a countywide millage that will appear on the Nov. 6 ballot.
The proposal will ensure Kent County children under age 5 have access to vital services so they are healthy and ready to learn by kindergarten. According to Yes Ready By Five, the proposed rate of 0.25 mills means a homeowner with an average home value of $150,000 will pay about $18.75 per year, or $1.56 per month.
The millage will generate approximately $5.7 million each year that will support critical early childhood services, including health and developmental screenings for all Kent County kids, which Yes Ready By Five says are essential in detecting speech or hearing impairments, autism or learning disabilities early and making sure kids get the help they need.
If approved, Kent County will become the first county in Michigan with a dedicated property millage that supports early childhood programs.
Community members were welcomed to attend the kickoff event and learn more about the Yes Ready by Five campaign and why passing the "Ready by Five Early Childhood Proposal" is essential to Kent County kids being on track and ready to succeed.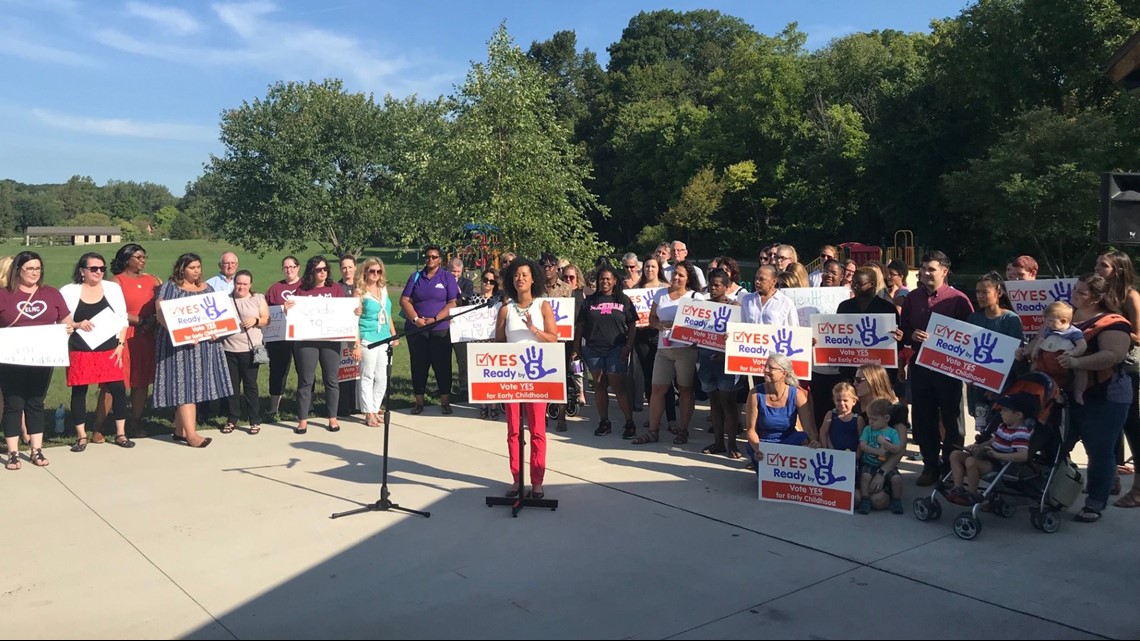 "As a parent of young kids, I know firsthand how important early childhood services are for children under age 5 and it makes a difference in their development and future success," said Anissa Eddie, parent and early childhood advocate. "This proposal will support parents so they can ensure their children are healthy and ready for kindergarten."
If the proposal passes, all millage dollars will be reported and go through an independent financial audit every year to ensure taxpayer funds are spent wisely. Programs and services will be evaluated to measure effectiveness to ensure transparency and accountability.