Update 5/26: MDOT says all westbound lanes of M-6 have reopened.
More information has been released surrounding the fatal crash Sunday.
The semi-truck driver has been identified as a 48-year-old Charles Fletcher from Standish, and the occupant of the car was identified as 58-year-old Lawrence Green from Kentwood.
The crash remains under investigation. The Ottawa County Sheriff's Office said the driver of the semi-truck hit a barrier and flipped. According to the Michigan Department of Transportation, the under carriage of the truck did not have lights on it, and a witness said the driver of the car slammed into the semi. Both vehicles caught fire and burned in the crash.
MDOT said the freeway will remain closed for bridge repair until 5 p.m. this Thursday.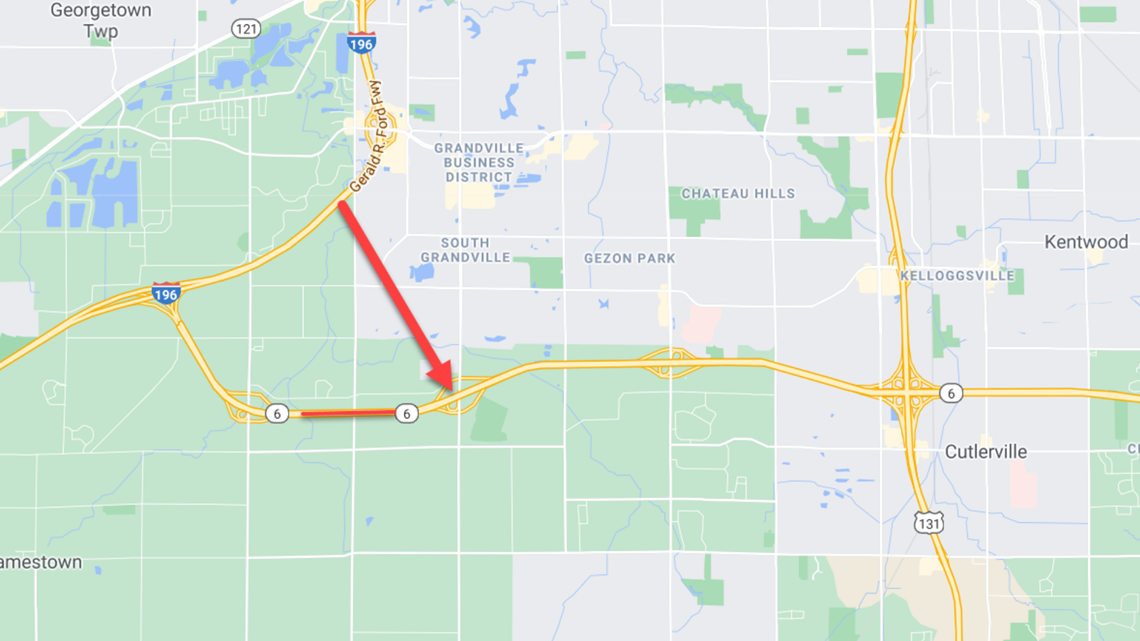 On Sunday, the Ottawa County Sheriff's Office responded to a fatal crash on M-6 just east of 8th Avenue in Jamestown Township of Ottawa County. A semi-truck turned over and caught fire around 5:30 a.m.
Ottawa County Sheriff's Office said when officers arrived, both the semi-truck and another vehicle, which struck the semi-truck, were engulfed in flames.
First responders were unable to get to the victims. Once the fire was extinguished, officers located one occupant in each of the vehicles, who were both pronounced dead at the scene.
Their information is being withheld at this time pending notification of next of kin.
Ottawa County Sheriff's Office initial investigation indicates that the semi-truck drifted off the south side of the roadway before correcting and then overturning. The trailer of the semi-truck was then struck by a westbound vehicle.
"The westbound M-6 in this area is going to be closed indefinitely at this point," said Lou Hunt, Ottawa County Director of Emergency Management via email. "There will be significant clean-up efforts that will take time."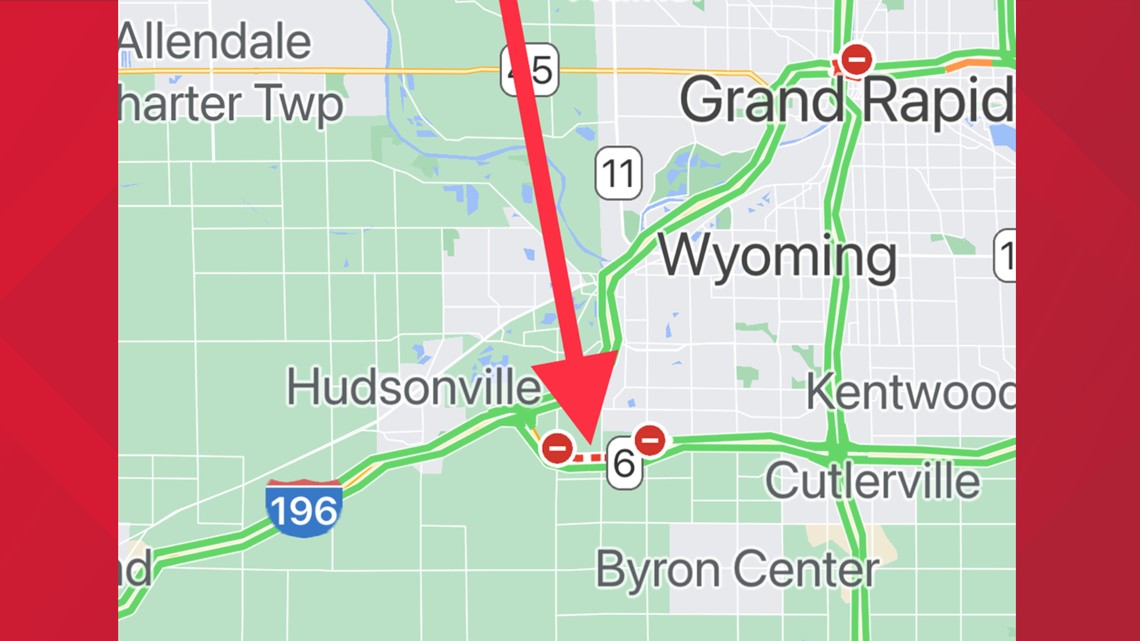 The Michigan Department of Transportation is currently conducting a safety inspection on the bridge that crosses over Rush Creek to ensure that it is safe to handle traffic.
Westbound M-6 will remain closed for bridge inspection between Kenowa and 8th Avenue until Tuesday at 9 a.m.
The Ottawa County Sheriff's Office ask that anyone that may have witnessed the incident to contact the Sheriff's Office at 616-738-4000, Ottawa County Central Dispatch at 1-800-249-0911 or Silent Observer at 1-877-88-SILENT.