GRAND RAPIDS, Mich. — Hospitals nationwide are facing a shortage of people to fill open surgical technologist positions.
It's causing an effect on hospital efficiency and the patient's surgery.
Surgical technologists are a member of the sterile part of a surgical team. They are responsible for gathering all the necessary instrumentation, equipment and supplies.
She called the shortage "pretty critical."
"We went from about six or seven orthopedic specific scrub techs to three," said Blake Miller, an orthopedic trauma surgeon. "And now, we have four. It significantly impacts the ability to do our work."
Kempa said hospitals are "getting creative" on how to fill vacancies. Some are creating on-the-job training programs, shorter than the two-year accredited associates degree programs.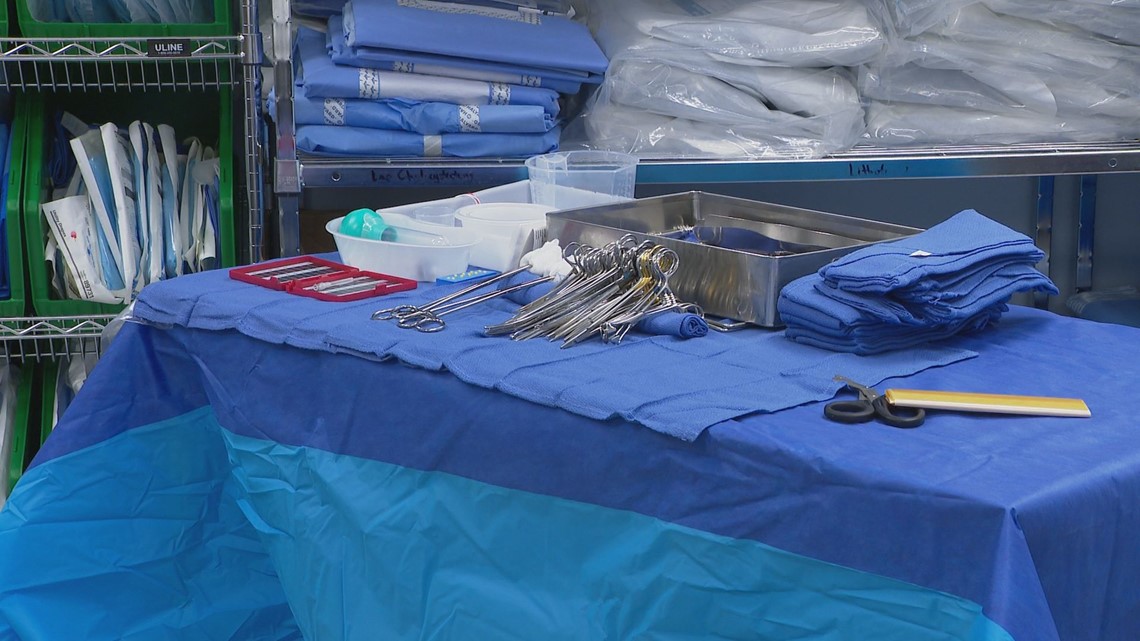 Miller said working with people who are less trained in a specific surgery can lead to longer surgeries and more time under anesthesia for the patient.
"The longer the surgeon works, or any hospital personnel works, their quality is going to be somewhat sacrificed," said Miller.
In West Michigan, representatives for Corewell Health said it is addressing the shortage of surgical technologists by partnering with education institutions to increase the number of available students in the field.
Similarly, Trinity Health Michigan are collaborating with education institutions, professional organizations and local hiring events to recruit. In a statement, a representative said:
"We have implemented an apprenticeship program through MichiganWorks! at our West Michigan hospitals. In addition, we are investing in our current surgical technicians growth and development by offering a career ladder at some of our sites for ongoing professional advancement, ultimately leading to retention. Cross-training is another strategy we are implementing to address some of the shortfalls of the pipeline. We are retooling for the future as we anticipate the shortage will be here for many years."
One of the reasons for the shortage, Kempa said, is a lack of awareness about the program.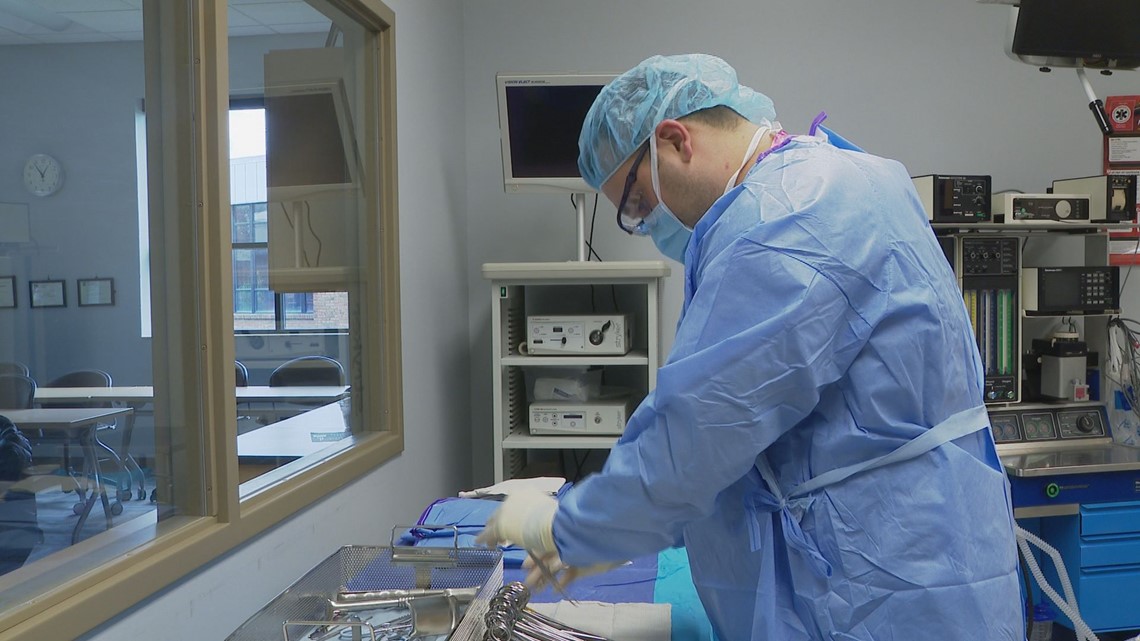 "Other educators such as myself, who run surgical technology programs," said Kempa, "We need to get active within our communities, within our high schools or tech centers, and really dispel the myths of the profession."
From Kempa's current class at Baker College is Brandon Keagle. He learned about the profession while in the U.S. Coast Guard.
"Wow, you can actually be up in the field, literally shoulder to shoulder with a surgeon, and you can do this with an associates degree?" said Keagle.
Keagle said surgical technologists learn the procedures nearly as well as surgeons, as they anticipate what the surgeon will need for each specific surgery.
"Think of someone with a cochlear implant," said Keagle. "They don't have the ability to hear and by the time they leave, they'll be able to hear again. If it's a pediatric patient, it might be the first time they've ever had the ability to hear. What an incredible experience to be a part of that."
RELATED VIDEO: Nurse duo hang up their caps after 44-year career together