GRAND RAPIDS, Mich. - A ceremony commemorating the 77th anniversary of the Japanese attack on Pearl Harbor was held Friday at the Grand Rapids Home for Veterans, which included the reading of a proclamation honoring Kent County veterans who served.
"Seventy-seven years ago this day, right at the time that we are meeting, our men were fighting for survival on those ships at Pearl Harbor,'' Kent County Commissioner Ted Vonk told a small group who attended Friday's service in the facility's chapel.
The Dec. 7, 1941 attack is "a day of infamy in the history of our nation,'' Vonk said, reading from a proclamation from the Kent County Board of Commissioners.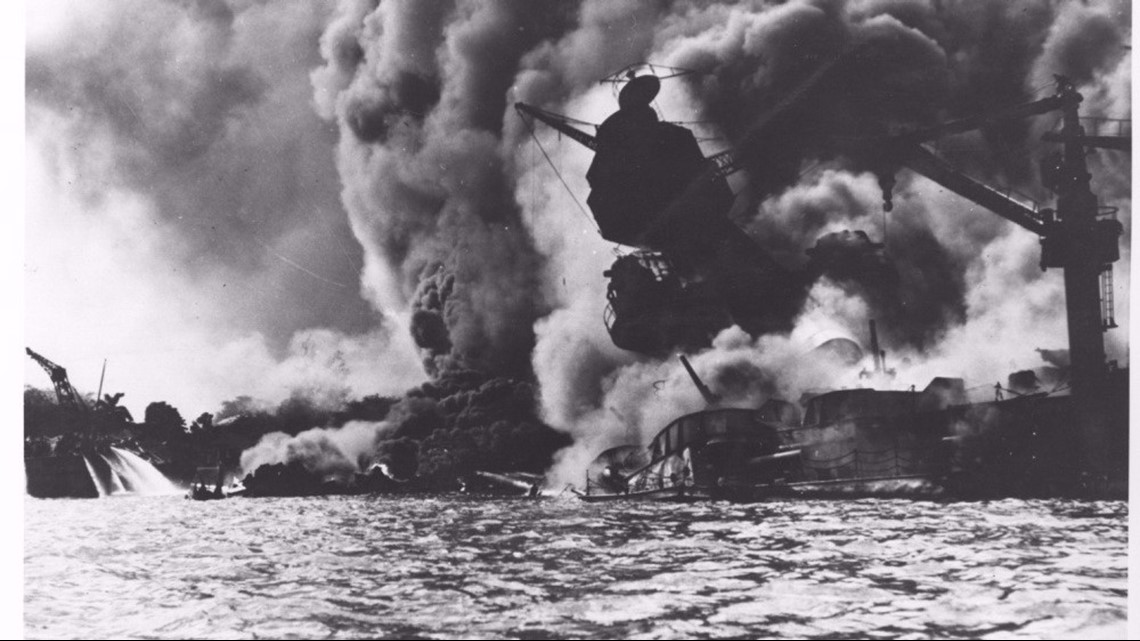 The proclamation says it is appropriate to "pause and remember and to give honor to those who served there in America's armed forces.''
"Survivors of Pearl Harbor are respected and honored by all Americans; those of Grand Rapids and Kent County are especially dear,'' Vonk read.
The attack at Pearl Harbor in Hawaii launched the United States into World War II. More than 2,400 Americans were killed; about half of that number were aboard the USS Arizona.
This year, no survivor from the USS Arizona was able to attend the ceremony in Hawaii, the Associated Press reported. The dwindling number of Pearl Harbor survivors are well into their 90s.
Vietnam War veteran Bill Campbell has been organizing the local Pearl Harbor memorial service for 29 years. He said the next service will be held in 2021 – on the 80th anniversary of the attack on Pearl Harbor.
"Back in 1941, we had people who were volunteering, we had people who were lying about their age to serve and defend this country,'' Campbell said. "And there are so few of them left.''
He says as the number of World War II veterans continues to decline, it is all the more important to make sure historic events like the attack on Pearl Harbor are recognized.
"If you don't know your history, you're going to be a ship without a rudder,'' Campbell said. "A nation that doesn't know its history, a nation that doesn't pause and reflect is not going to care.''