Sunday, April 8 would have been Betty Ford's 100th birthday. The former first lady died at the age of 93 in 2011, but her legacy lives on.
Betty Ford spent her life in politics, raising awareness about breast cancer and being a supporter of the Equal Rights Amendment.
As the wife of Gerald R. Ford, Betty spent 25 years in political life. During most of that time, Gerald R. Ford was a U.S. Congressman. He was selected in 1973 as the Vice President to Richard Nixon. Then in 1974, Gerald R. Ford unexpectedly became president when Nixon resigned.
Betty Ford grew up in Grand Rapids and graduated from Central High School. In 1948, Betty married Gerald R. Ford, a football hero and University of Michigan and Yale Law School alumnus.
Shortly after the two were married, Gerald was elected to Congress and the Fords lived in the Washington area for nearly 30 years.
When Gerald R. Ford was president in 1974, Betty Ford underwent a mastectomy surgery for breast cancer. She was very open about her battle with breast cancer, and she raised awareness about the disease.
Following Betty's public discussion of breast cancer, there was an increase in women doing self-exams and going to their doctor for screenings. According to Time Magazine, the rise in screenings led to more reported cases of breast cancer, which some researchers called the "Betty Ford blip."
Betty Ford was not only open about her fight with breast cancer, but also her struggle with alcoholism and drug addiction. After the Fords left the White House in 1977, she established the Eisenhower Medical Center in California, which was chemical dependency treatment center.
In addition to being outspoken about breast cancer and chemical dependency, Betty Ford was also a fierce advocate for women's rights. Ford worked diligently on the Equal Rights Amendment after leaving the White House.
In 1975, she said at the 1975 International Women's Year Conference that equal pay for equal work is "the most basic issue," according to the ACLU. She also urged her husband to hire more women for government positions.
Betty Ford's legacy and work will be remembered at the Betty Ford Centennial Celebration at Frederik Meijer Gardens on Wednesday, April 11. Hillary Clinton will be one of the panel members at the event, which is called America's First Ladies: An Enduring Legacy. Lynda Bird Johnson Robb, the daughter of President Lyndon Baines Johnson, will also be on the panel.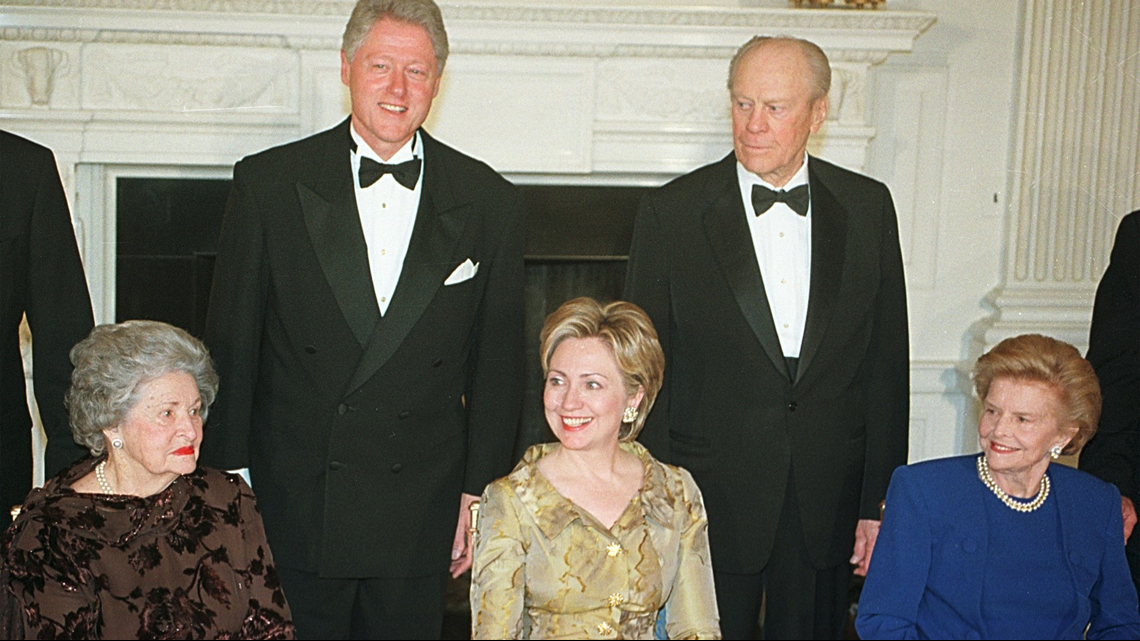 The Ford Presidential Museum is honoring Betty Ford with a centennial celebration that tells the story of the former first lady's life. The exhibit is called In Step with Betty Ford and it opens on Tuesday, April 10.