GRAND RAPIDS, Mich. —
An internal investigation by the Grand Rapids Police Department determined an officer used "unreasonable force" on May 30.
The internal review is surrounding an incident caught on video of Officer Phillip Reinink shooting a man, identified as Sean Hart, with a long range tear gas canister in close range in downtown Grand Rapids. Police Chief Eric Payne said that Reinink had meant to use a different canister.
Reinink's punishment was two days without pay.
"Officer Reinink recognized immediately he had made a mistake, a mistake we all regret," Payne said during a Tuesday morning press conference.
Payne said the internal affairs investigation found that unreasonable force was used, but called it "unintentional." The incident, Payne said, was a result of the long and close range canisters looking similar coupled with pressure caused by the chaos on May 30.
Reinink fired the Spede-Heat canister directly at Hart, who just seconds prior had been pepper sprayed. GRPD said the Spede-Heat canister is a projectile to be launched from a long distance and is used to disperse crowds. The Muzzle Blast is the canister that officers use at close range, it's similar to tear gas. Both types of canisters were used repeatedly in response to the civil unrest on May 30 that followed a protest of police brutality. According to a Special Response Team officer with GRPD, the Spede-Heat canister could have led to a fatality, if it hit someone in the head.
Payne also said the department's standard operating procedures regarding the use of the canisters were changed following the incident. However, few details were released on the changes. The department cited legal concerns.
"We never want these types of incidents to happen," Payne said during the press conference. "Mistakes were made. We, and I, apologize that an incident like this has happened. The civil arrests made on May 30 is unlike anything we have seen in our community, and we hope to not experience it again."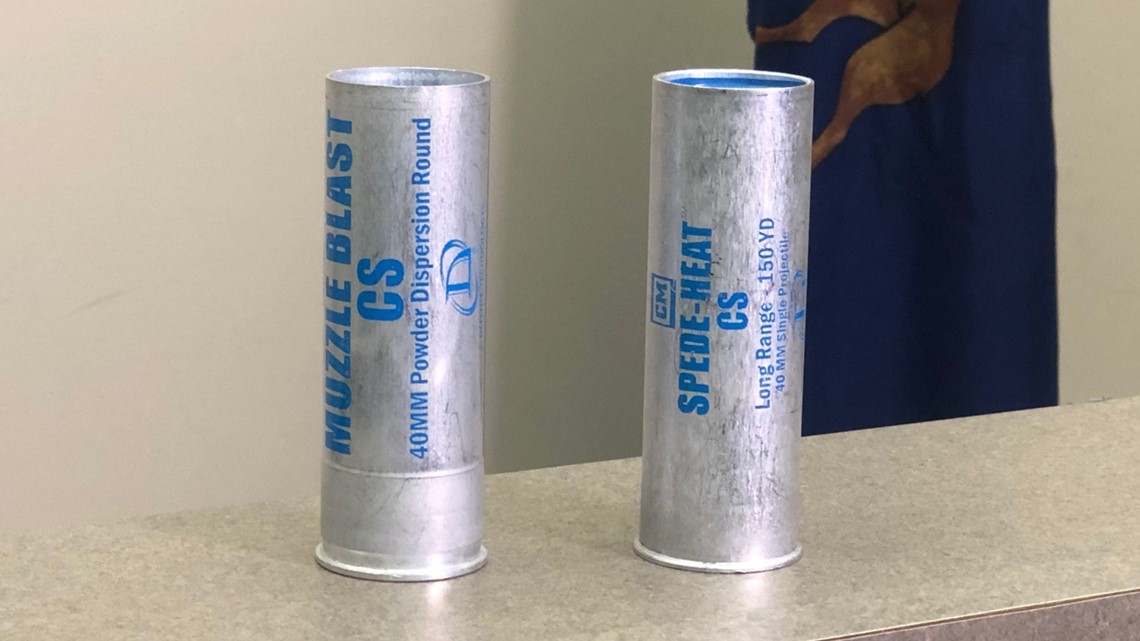 Last month, Kent County Prosecutor Chris Becker announced that no criminal charges would be filed. Becker said in his opinion that it is virtually impossible to bring charges against an officer who is working to disperse a riot or unlawful assembly, per Michigan law.
Payne also said Reinink has been with the department for seven years and had no prior use of force complaints or discipline.