We thought it would be fun to surprise Shaheen at his Hudsonville home and capture the moment on camera, so that's what we planned for. Everything was set for the perfect surprise, including Tabaczka himself who agreed to meet us at the home. Shaheen knew we were coming to do a follow up interview, but he did not know exactly why. We set everything up like we normally would, with one exception. Tabaczka was hiding outside, waiting for his cue to come in and deliver the good news. Finally, it was time. We tested the microphones, fired up the lights, and positioned Shaheen in front of his shiny red truck which has now become the focal point of the story.
Jay Plyburn started the interview, first asking Shaheen if there were any updates on his end. Much to the surprise of everyone involved, Shaheen said a representative from Tommy's had reached out to him the night before.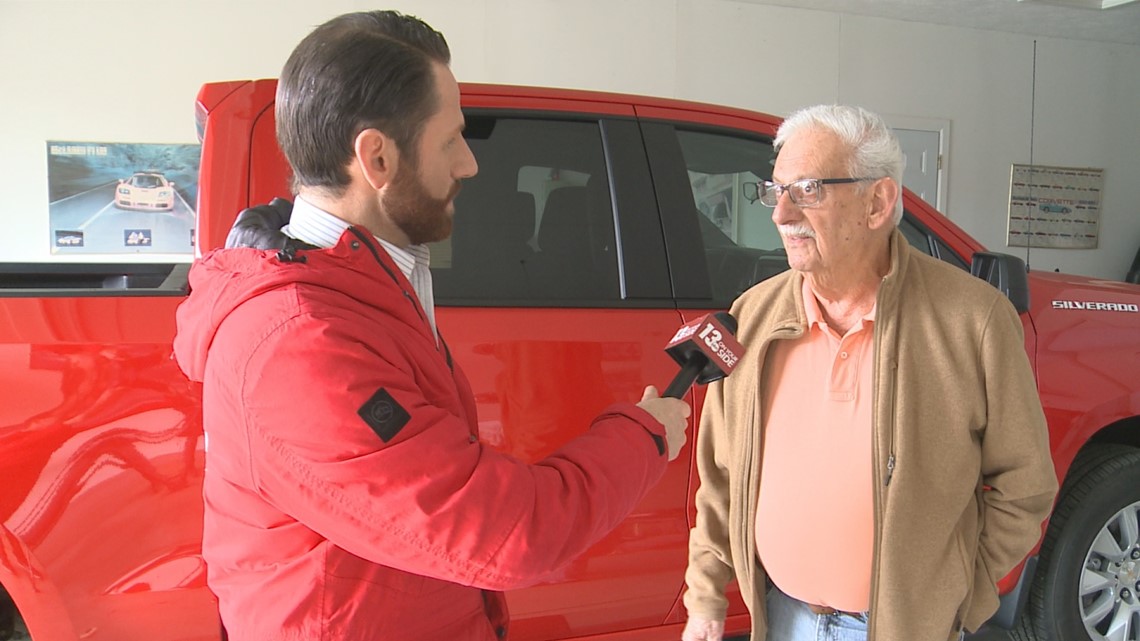 "I guess he runs the Tommy's around the area, and he was very apologetic," Shaheen said. "He said everything is taken care of, he's happy to pay for it, no expense to me at all. He was very nice about it."
We decided to go ahead with our plan anyway, especially since Tabaczka was waiting outside unable to hear the conversation. We gave the cue for him to come inside, and the fun continued.
"Nice to meet you, Bob," Tabaczka said. "I run a body shop in Holland, and I saw your story. I reached out to these guys, and we want to get your truck fixed for you. We're going to take care of it our expense, and we're going to get it right for you."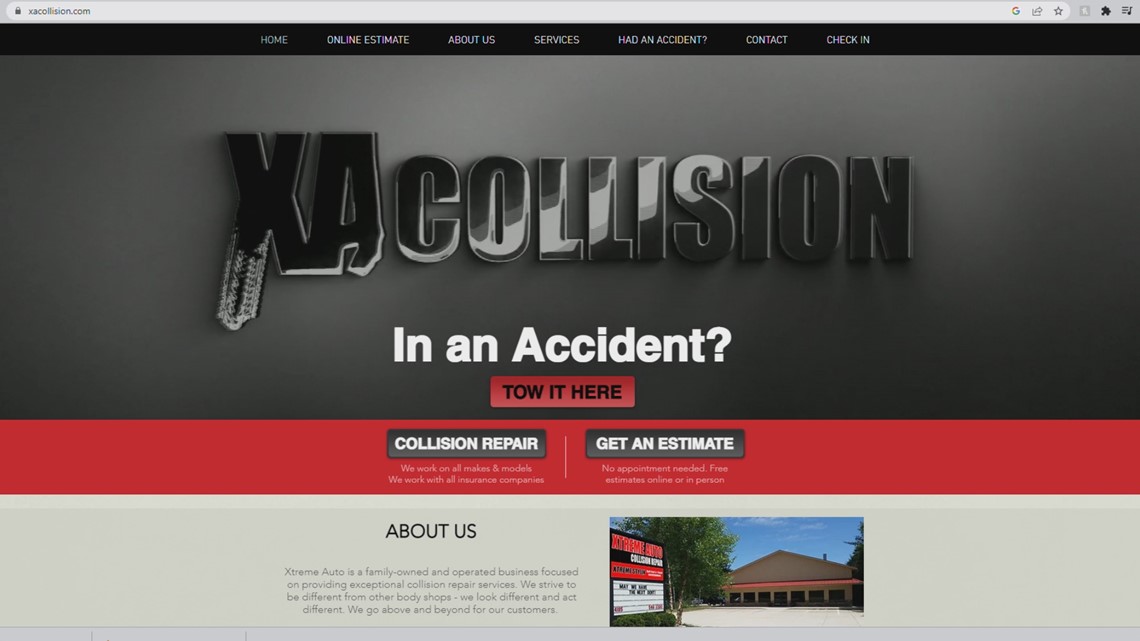 Shaheen then made Tabaczka aware that Tommy's had agreed to make the repairs. In fact, he already had an appointment scheduled for late May, Shaheen said. Having some fun with the slightly awkward situation, Plyburn jumped back into the conversation.
"Okay, so what are your thoughts on this? We have Xtreme Collision and Tommy's repair shop arm wrestle over who will actually fix your vehicle," Plyburn said. "Then, the one that loses gets to pay it forward and help somebody else out."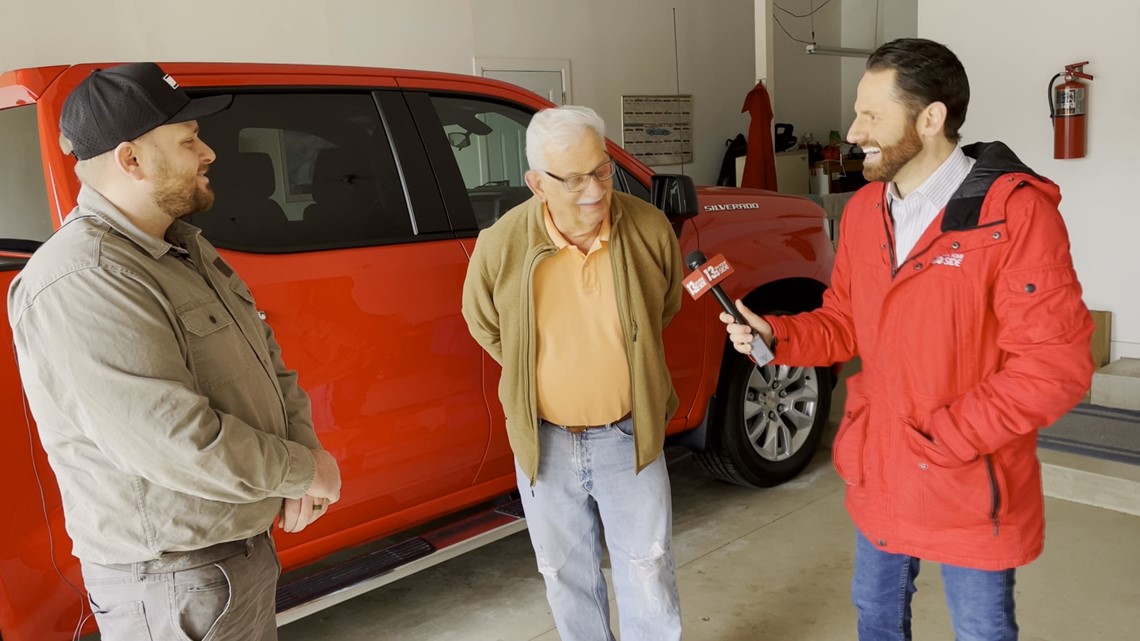 Everyone shared a laugh, knowing this would work itself out one way or another. Tabaczka went ahead and surveyed the damage, then typed up his own estimate right there in the garage. The total, in this case, was $1,562.
Now, that shiny red truck that got more than it bargained for inside the Hudsonville location of Tommy's will soon be fixed, thanks to the generosity of others.
"There's been so many times in my life where I've been down or something just didn't go well for me, and I've had people step into my life, and it's changed my life for the better, and I just always try to pay it forward in any way I can," Tabaczka said. "I wanted to step in and make it a positive experience."
Shaheen was thrilled with the outcome, and said he is no longer upset with Tommy's. At last check, Tabaczka said he was in communication with Tommy's, to make sure the truck gets repaired in a timely fashion.
Jay and Charlie may be the faces of the HELP Team, but there are more members behind the scenes working to get the job done. HELP Team stories can be seen on weekdays at 6 a.m. and 6 p.m. and at www.13HelpTeam.com. People are encouraged to contact the HELP Team by calling 616-559-1313 and leaving a message or emailing help@13onyourside.com.