MICHIGAN, USA — Back in April, the 13 HELP Team did a story on Next Day Construction after hearing from customers who claimed the work was not up to par and needed to be redone. The company's owner, Edmond Moore, took the blame for the issues and said he would gladly redo the work. So the 13 HELP Team followed up with those customers to see how everything ended up.
When we first met Elsa and Joe Borowka of Morley, they complained about poor workmanship and lack of communication from Next Day Construction. After seeing firsthand the issues with their roof, we reached out to Moore.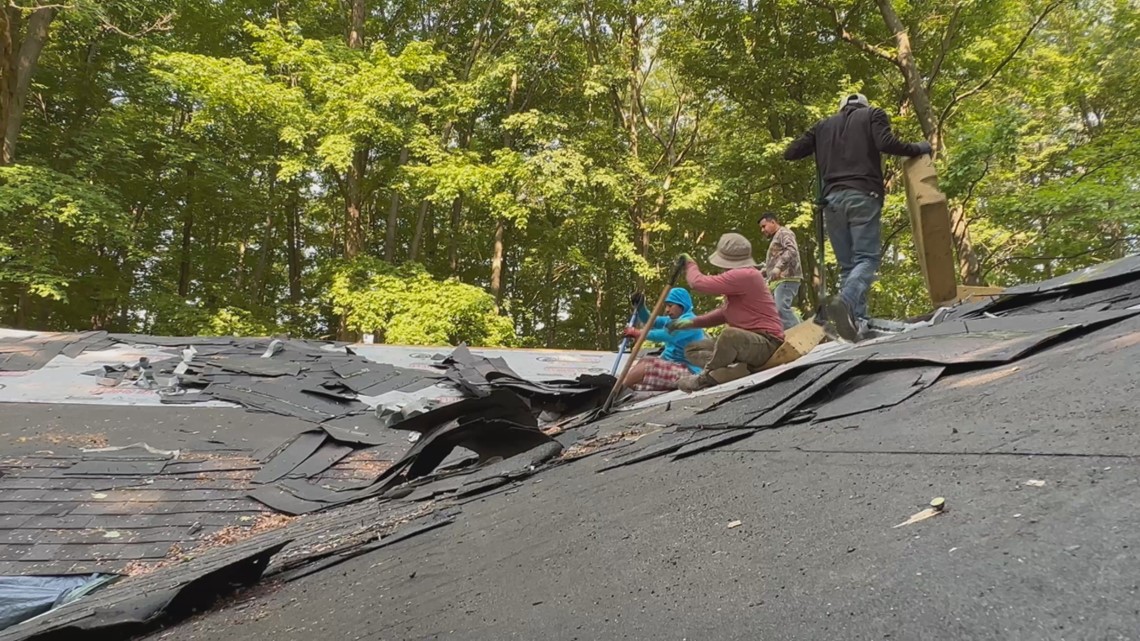 "Sure enough, things started rolling as soon as you got involved," Joe said.
It took some time to coordinate everyone's schedules and make sure the weather conditions were appropriate for roofers to be on top of the house, but that project was completed by mid-June, and the Borowkas were thrilled with the results.
"13 ON YOUR SIDE, thank you very much," Elsa said. "Without you this wouldn't be possible today."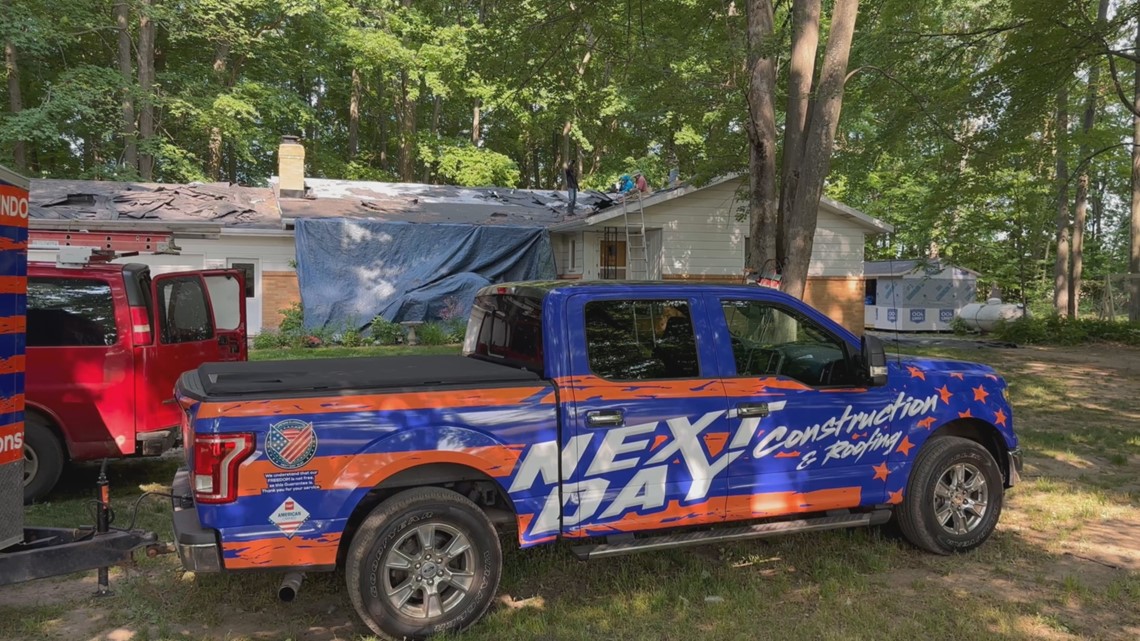 But that was just one of two projects we focused on with the initial report. The other involved Don Cihacz of Muskegon. When we returned to his home in mid-July, he said the Next Day Construction crew had been back to his home, but they never actually finished the job.
"The first thing should have been the leaks," Cihacz said. "Number one, let's get the roof dried in. You're running around doing things, making it look like you're busy, which you are, but it's not curing the problem."
He informed us that part of the roof still needed to be cut and hemmed on the side, so it didn't hang down too far. Cihacz admitted this was one of a minor issue in the grand scheme of things, but said he wants the job to look good.
"I expect professionalism," he said. "I've looked at other people's houses and they're almost perfect in their details."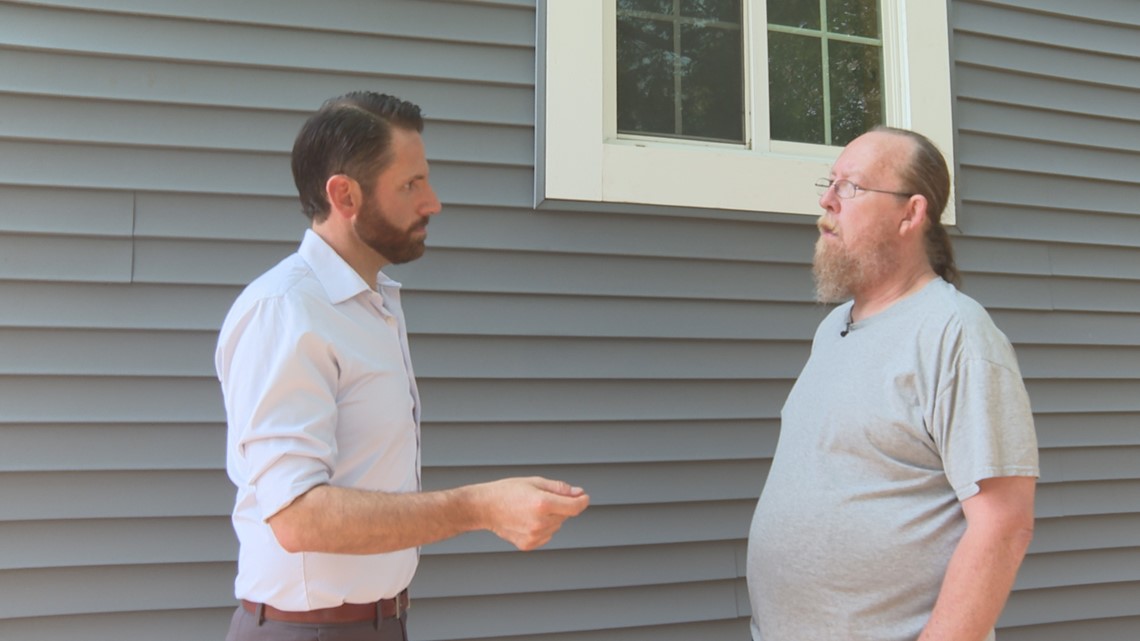 Cihacz said one of the main reasons for the renovations is to make his home safer for the children in his family.
"My grandkids haven't been here in two months," he said. "The parents don't want them around because of the construction."
Throughout this process, the 13 HELP Team was in constant communication with Moore. However, he stopped corresponding with us in July, after making us aware that his company was being evicted from its property in Coopersville. We also noticed in late August that the Next Day Construction website had been taken down. Now, the 13 HELP Team is in the process of connecting Cihacz with another construction company to try and get the issues fixed.
Jay and Charlie may be the faces of the HELP Team, but there are more members behind the scenes working to get the job done. HELP Team stories can be seen on weekdays at 6 a.m. and 6 p.m. and at www.13HelpTeam.com. People are encouraged to contact the HELP Team by calling 616-559-1313 and leaving a message or emailing help@13onyourside.com.