ZEELAND, Mich. — More West Michigan residents have come forward with allegations against a well-known, now apparently defunct local window installer.
Since Lawins' story aired in February, 13 ON YOUR SIDE has fielded numerous calls from alleged former clients, each sharing their own experiences with Jack's Wholesale Windows.
Like the others, Matt and Brenda Vander Plow admitted they spent thousands of dollars and wound up with nothing to show for it.
"We saw [Lawins' story] online," Matt noted. "Brenda's like, you've got to see this."
"I sympathize with her going through the same thing," Brenda related.
Because the facts sounded remarkably similar to their own run-in with the West Michigan window installer.
"Beginning of 2015, we were looking at getting new windows in our previous home and happened to see an ad several times on TV," Matt explained. "You know, Jack's Wholesale Windows, give me a call."
The ads were creative, quirky and home-spun, yet endearing. The confidence came later.
"Everything was great," Matt said of the initial contract. "When we moved to our new house, we tried to do something new every year as far as home improvements. First thing we did was put on a new roof. And then the next thing we decided to do was get new windows. So, my wife and I looked at each other and said, hey, let's give Jack's a call."
The company then quoted the Vander Plow Family some $21,000 to replace all of their two-story colonial's 22 windows in addition to a sliding glass door.
The contract showed Jack's Wholesale Windows requested approximately a third of the total cost be advanced as a down payment, which records confirmed had been paid. Installers, Matt said, even marked the windows set for replacement with small, rectangular, individually numbered stickers.
More than a year later, the couple had yet to remove them.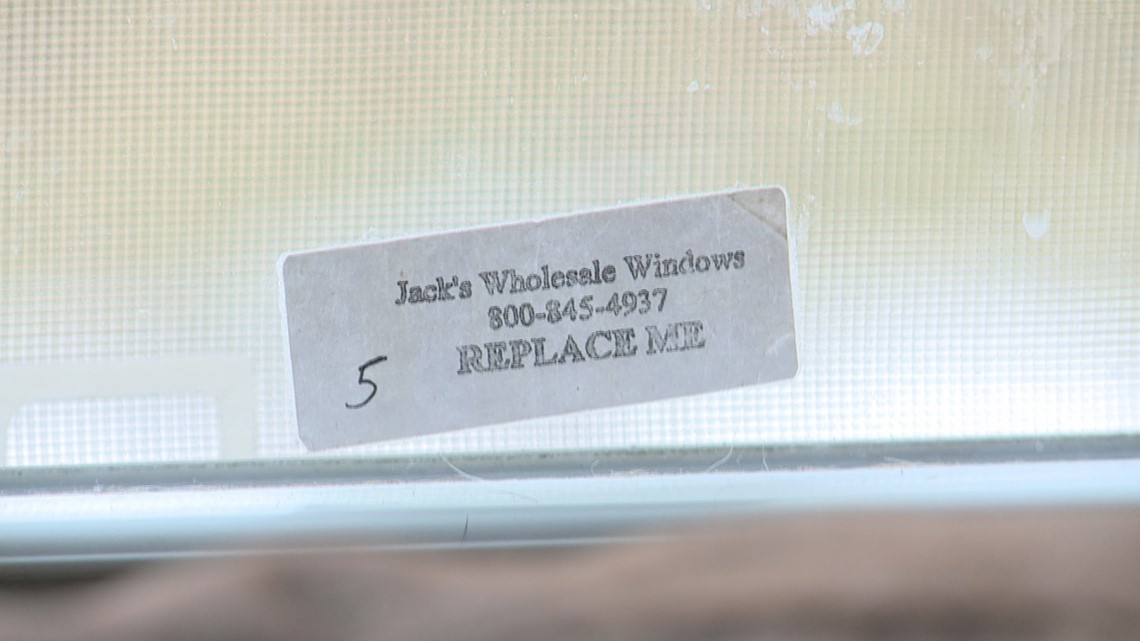 "The beginning of the next year… there was one point where I was calling every day leaving a voicemail, and they weren't being returned," Matt related. "I was getting really concerned."
Their second payment--the approximately $7600 displayed on a bank statement Matt provided to 13 OYS--had long since cleared.
As the months went by, the Vander Plows began to suspect there would be no windows and no refund.
"Do you find it's shaken your trust," 13 OYS questioned.
"Oh, definitely," he admitted. "Yeah, it shakes my trust a little bit."
Fed-up, Brenda told 13 OYS that last summer, she had visited the address listed on the paperwork they'd received from Jack's and found the installer's building abandoned.
Unlike other clients, the couple related, no one ever called to offer them a refund of any kind. They admitted they no longer had enough to get the work done.
"We basically got scammed. You know, we lost our money," Matt sighed. "It's a sad thing because we had such a great experience with them previously. I wouldn't have thought that something like this would happen."
13 OYS has repeatedly attempted to contact Jack's Wholesale Windows but, at the time of publication, had yet to receive a response.
Its website also appeared to have been taken offline.
An alert on the company's Better Business Bureau profile warned of a 'pattern of complaints,' involving dozens of customers who reported paying for windows they had never received.