HUDSONVILLE, Mich. — You don't have to drive far to find a Tommy's Express Car Wash. Of the 146 locations nationwide, 21 are in West Michigan. Bob Shaheen frequently visits the Hudsonville location near his home. In fact, he has an unlimited membership.
"I'm paid up through March," Shaheen said. "I've been in there several times to get it done, since they've been here a little over a year. They do a good job."
While getting a routine wash in early December, Shaheen said the equipment damaged the passenger side of his bright red Chevy Silverado, resulting in chipped paint and a dented fender. He said it happened after his truck slid off the conveyor belt. In the past when this happened, Shaheen said one of the workers temporarily shutdown the machines, then guided him back onto the conveyor belt. But, according to Shaheen, that's not what happened this time.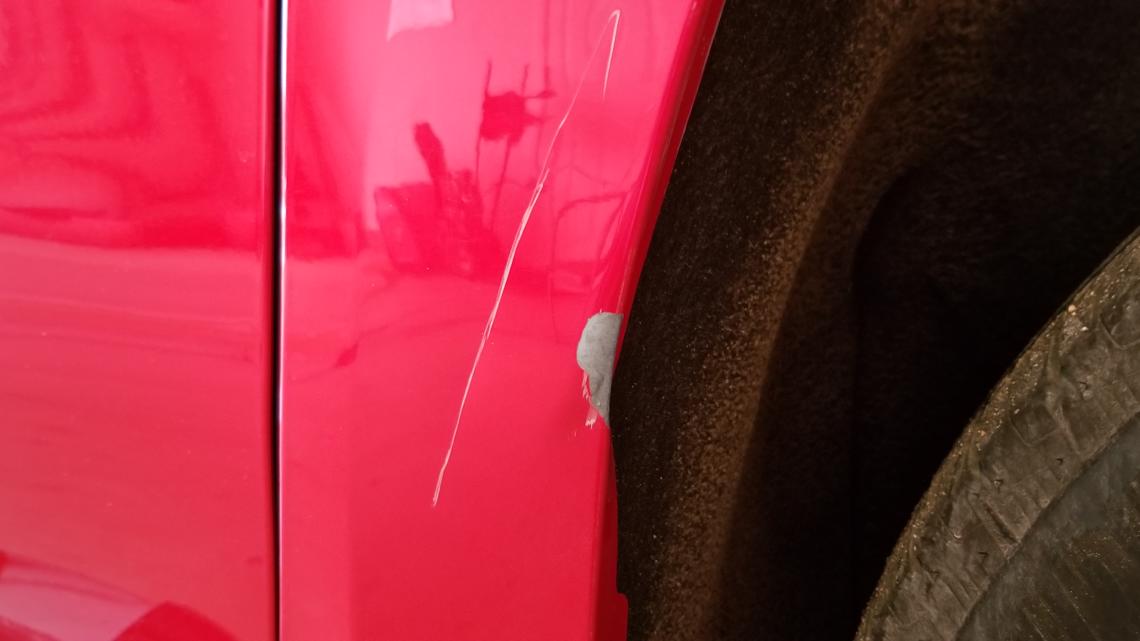 "There were three or four of the boys that were talking and carrying on," he said. "He wasn't at his control panel to where he could have shut the washer down and it probably would have never happened. Because when it went off, my vehicle continued to go in, and that's when the prewash fixture hit the fender."
Once the wash concluded, Shaheen said he immediately addressed the issue with the workers, making them aware of what happened.
"A young guy came out, very pleasant. He wrote everything up and took some pictures of it," Shaheen said. "I told him I just needed some touch up paint to cover up the damage bare spots. He said it would probably be no problem. 'Let me get some pictures of your VIN number, so I can get the right color paint.'"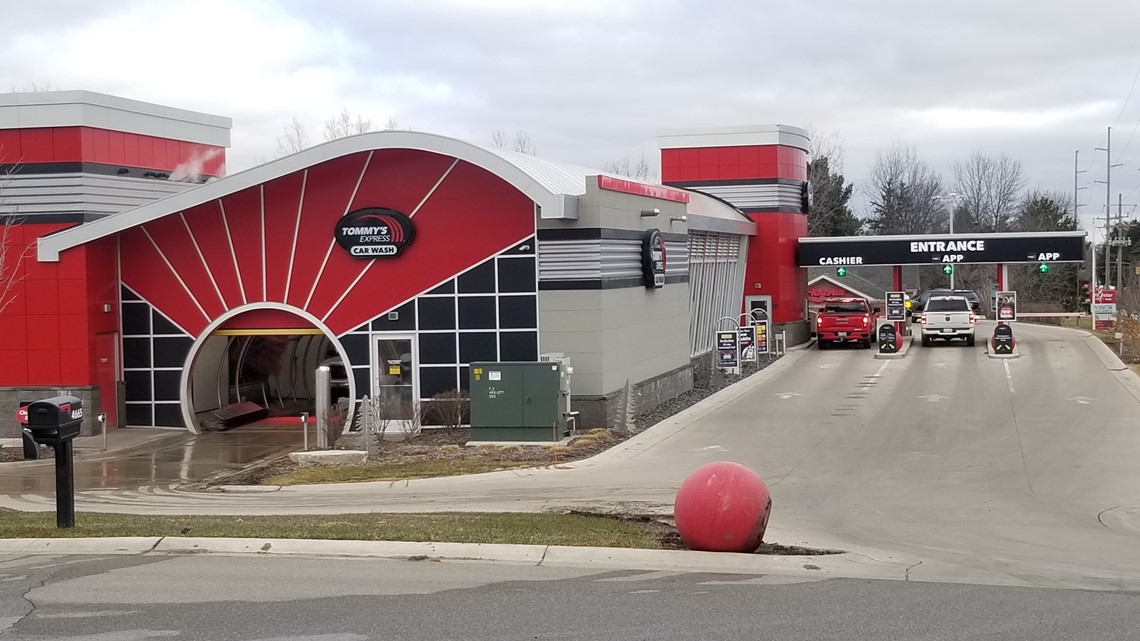 But when he followed up a few days later, Shaheen said the workers at Tommy's refused to take responsibility.
"They said they watched the films, and they determined that it was my fault because I was too far to the right of the conveyor belts," he said. "I said 'there's nothing to indicate and tell me to stay to the left.'"
Since the incident, Shaheen said changes have been made inside the car wash tunnel, making it easier for vehicles to safely access the conveyor belt.
"There are large red balls on the left-hand side. When you see the red balls, you kind of want to veer away from them to begin with, so you don't hit them," he said. "Since this happened to me, they got red balls on the right-hand side too."
Shaheen had a local autobody shop give him an estimate for repairs on his truck. The total price, including custom paint and labor, came to $733.96. He thinks Tommy's should pay for the repairs.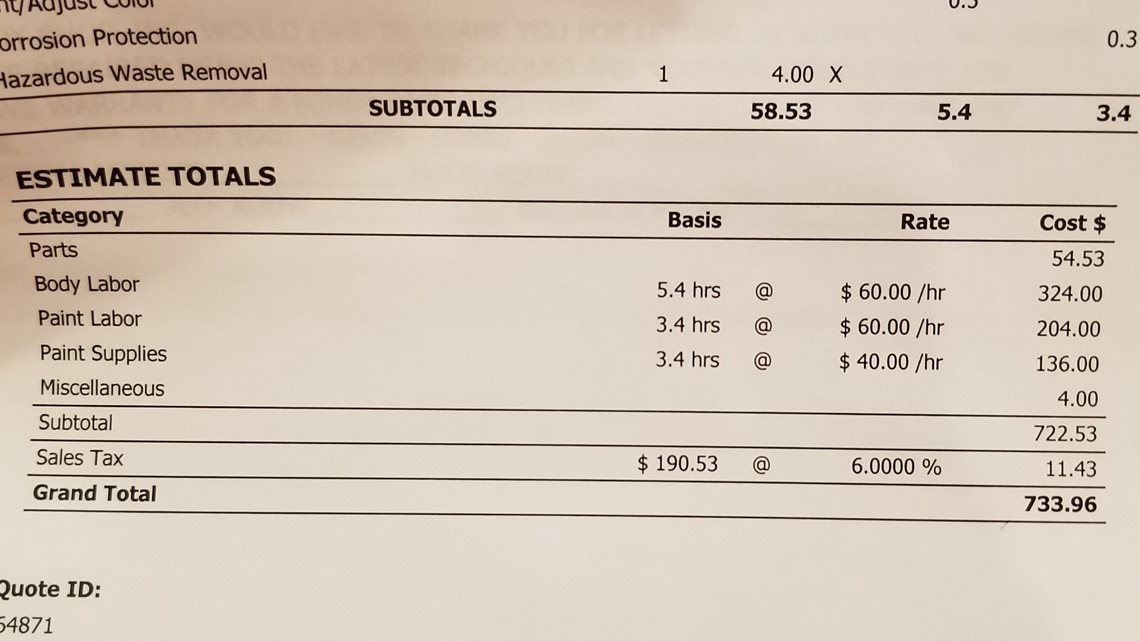 So who's really at fault here? We took this question to professors Linda Kisabeth and Mark Dotson from Thomas Cooley Law School.
"How you attack this legally could be an interesting scenario, but there are trappings of a contractual argument here, because you do arguably have an oral contract. The problem is, they've not specifically ironed out the terms of who's responsible," Kisabeth said. "If there's not been an oral agreement to that, there's nothing in writing, there's no sign posted, then how is the other party supposed to know that the owner of the carwash is disclaiming any liability?"
If that were the case, she said, many people would think twice about driving through a car wash.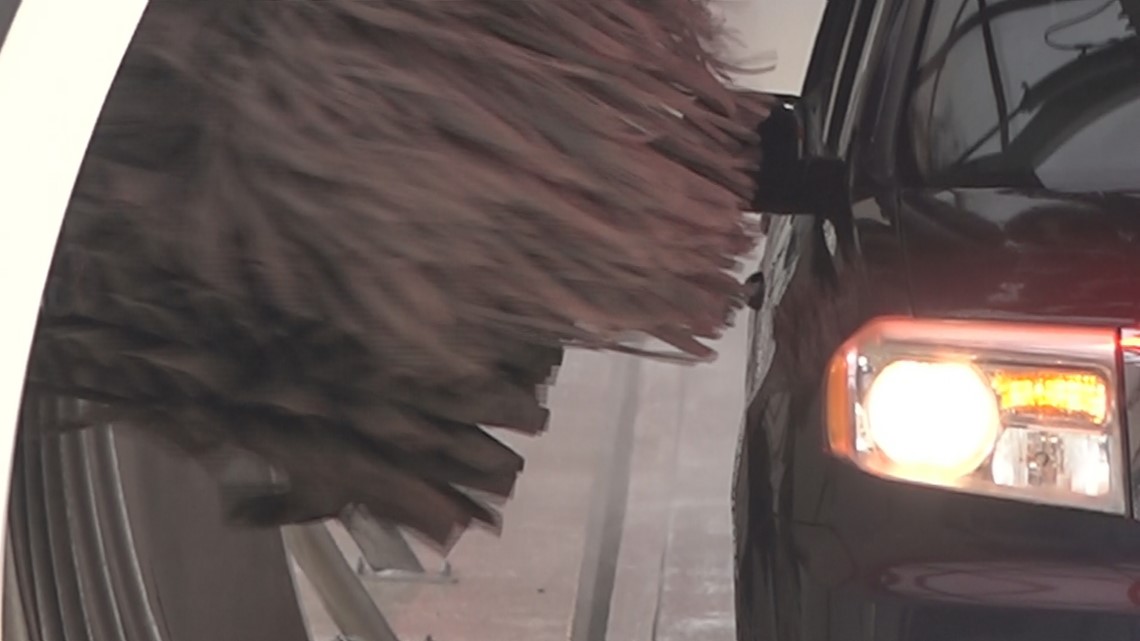 "It's weird to me that they would be shifting responsibility to the car owner, when their operation is responsible for making sure, for exactly this reason, to make sure they're on the proper track, no pun intended," Dotson said. "I don't understand why there wasn't somebody out there making sure that this truck is on track. A lot of businesses will take advantage of the lack of enthusiasm that consumers may have for litigation. And frankly, in a lot of situations like this, with $700 in damages, the car owner might just say, 'no, it's not worth it' and go away."
Following a spirited discussion about this incident, and whether or not it's worth a lawsuit, both professors agreed – Shaheen's best path forward is small claims court.
"He will save himself attorney fees," Kisabeth said. "If you get attorneys involved, the cost of the attorney would outweigh perhaps the cost that you might be able to get in return, even winning the lawsuit."
The 13 ON YOUR SIDE HELP Team reached out to the Hudsonville location of Tommy's Express Car Wash, which is independently owned. After explaining the situation and asking for their involvement, they hung up on us twice. We also sent them an email, but we never heard back.
Jay and Charlie may be the faces of the HELP Team, but there are more members behind the scenes working to get the job done. HELP Team stories can be seen on weekdays at 6 a.m. and 6 p.m. and at www.13HelpTeam.com. People are encouraged to contact the HELP Team by calling 616-559-1313 and leaving a message or emailing help@13onyourside.com.