MUSKEGON COUNTY, Mich. — In late March, a large tree fell between two homes on Palmer Avenue in Muskegon after a storm passed through the area. The tree narrowly missed the homes but crushed the metal fence at 1509 Palmer Avenue. It wasn't long before city workers showed up with chainsaws to remove the section of tree that was on city property. In this case, that meant clearing the sidewalk.
The tree that fell was originally one of three that had been planted by the city in the greenspace between the street and the sidewalk directly in front of 1509 Palmer Avenue. The couple who lives there, Mark Stewart and his fiancée Linda Closz, requested the other two be taken down as well. Now, all three trees are gone, but Closz said she had been requesting the removal for years.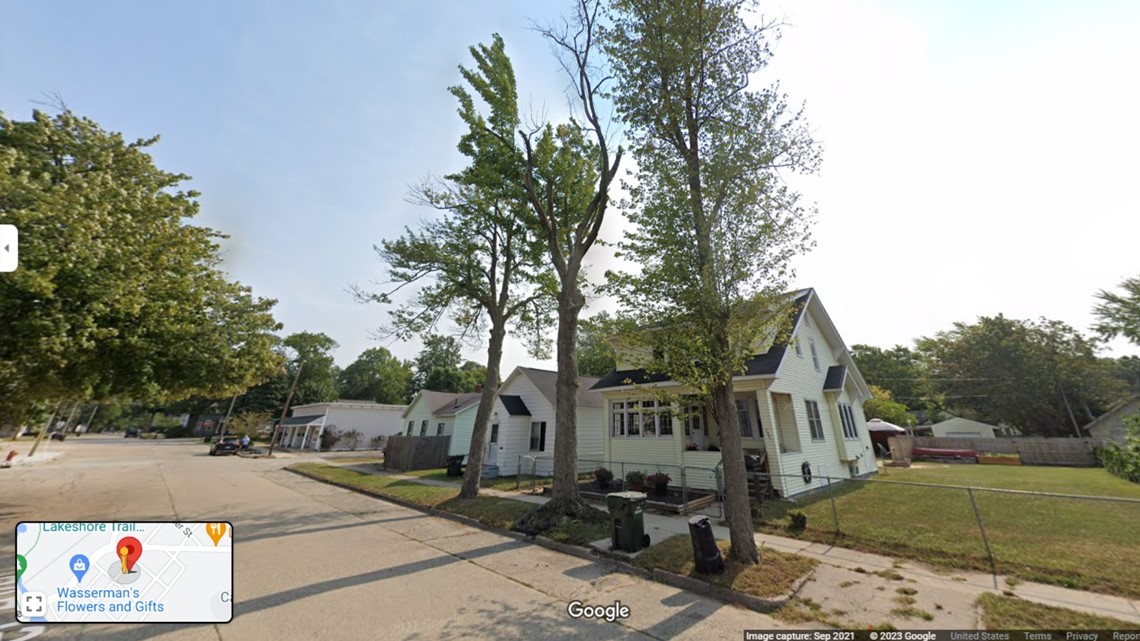 "Probably about eight years ago, we started having limbs down," Closz said. "There was a bad storm that came through and everything landed on the top of the roof. It took out the chimney. They worked on the chimney, then about a month later we noticed that all of the walls were starting to have water damage. So then insurance had to come back in and they took care of that. So it was re-drywalled, the new chimney, and everything was fixed, but nothing from the city. Then in 2018, one of the same trees, my car was parked out there, and it landed a huge branch right on top of my car. That was about $4,000 worth of damage. My car was gone for about three months, and I had only had the car for three months. No help again."
She said she kept asking the city for help but kept getting the runaround.
"We would call the city, the forestry department, leave emails, leave voicemails," she said. "And they call us tree haters. 'We'll get to it, we'll get to it.' That's all we've been hearing."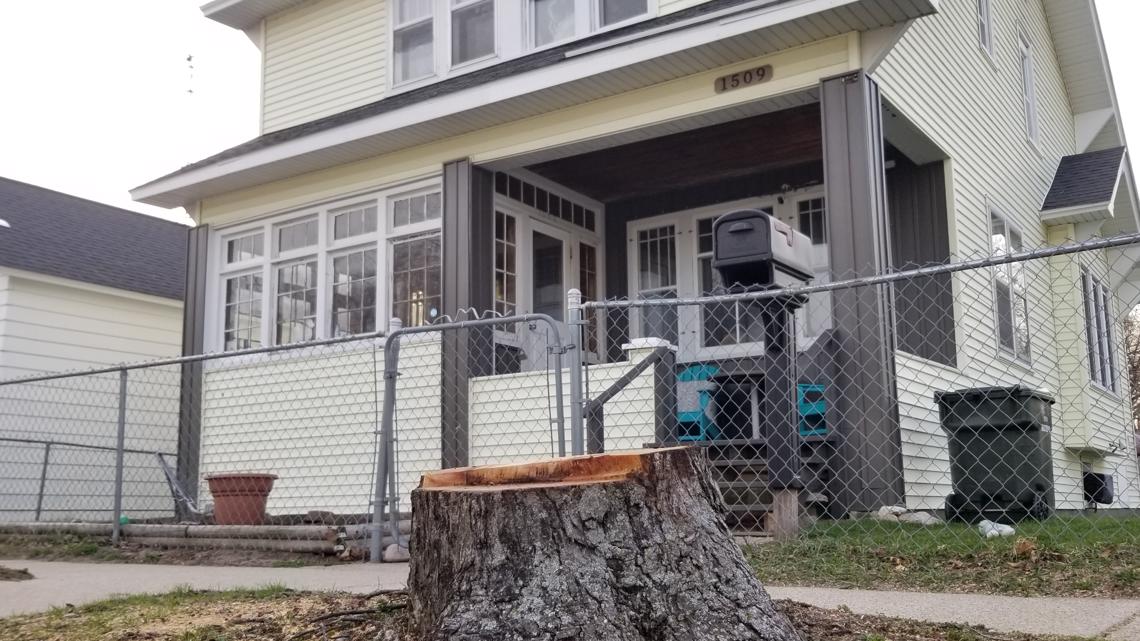 The city did finally get to it, but not until after mother nature gave the assist. So why didn't the trees get removed sooner? The 13 HELP Team reached out to Dan Vanderheide, Muskegon's director of public works, who said tree trimming and removal is big business.
"They're a very busy crew, because we have a lot of mature oak trees, and it does come up quite a bit," Vanderheide said. "We have a lot of trees that have reached that 150-year-old mark, and they're in need of some health, some trims and things like that."
The crew he's referring to is the forestry department, a three-person team trying to help more than 37,000 people.
"Storm damage is our first priority obviously," Vanderheide said. "Then, we have a complaint-based response list that we go and investigate."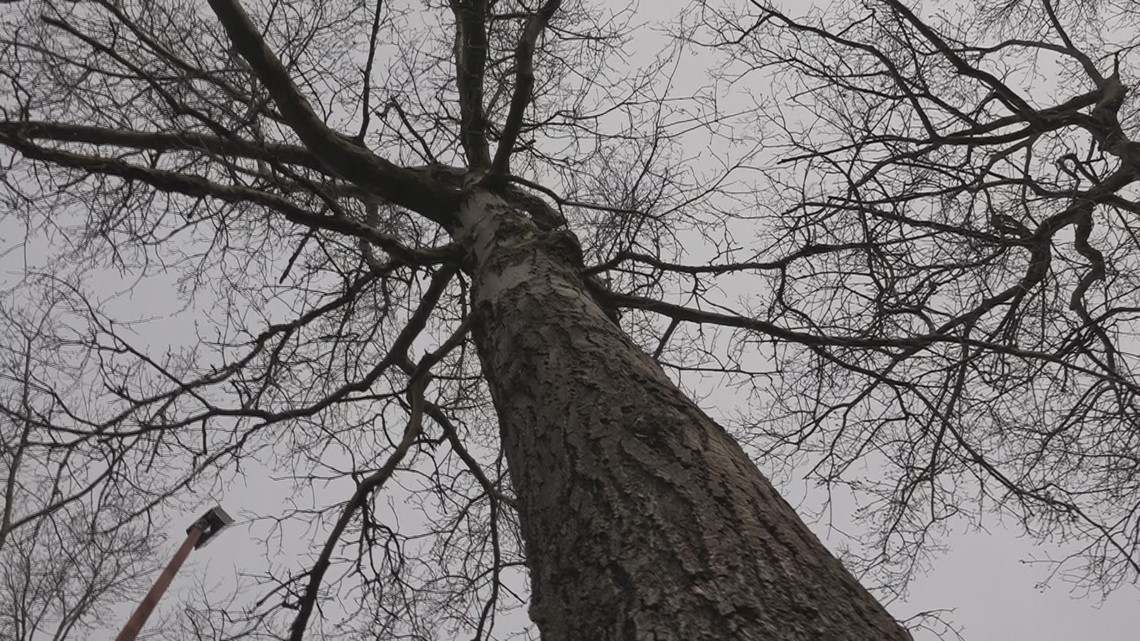 He said it's a blessing to live in an area with so many mature trees, but it's a lot of work to keep up with the trimming and removal. Vanderheide said anyone who thinks they can take care of it on their own needs to make sure the tree is on their own private property, because trees on city property have to be maintained by city workers.
"I definitely sympathize with the desire to attempt to make a situation safe, but putting yourself in harm's way like that is just not something that we would recommend," he said. "We'd also like the opportunity to evaluate the tree. What looks dead or what looks like a problem may in fact just need a trim, and we'd like to save that tree if we can."
When it comes to limbs or entire trees that have fallen, Vanderheide said the removal process is governed by where it lands.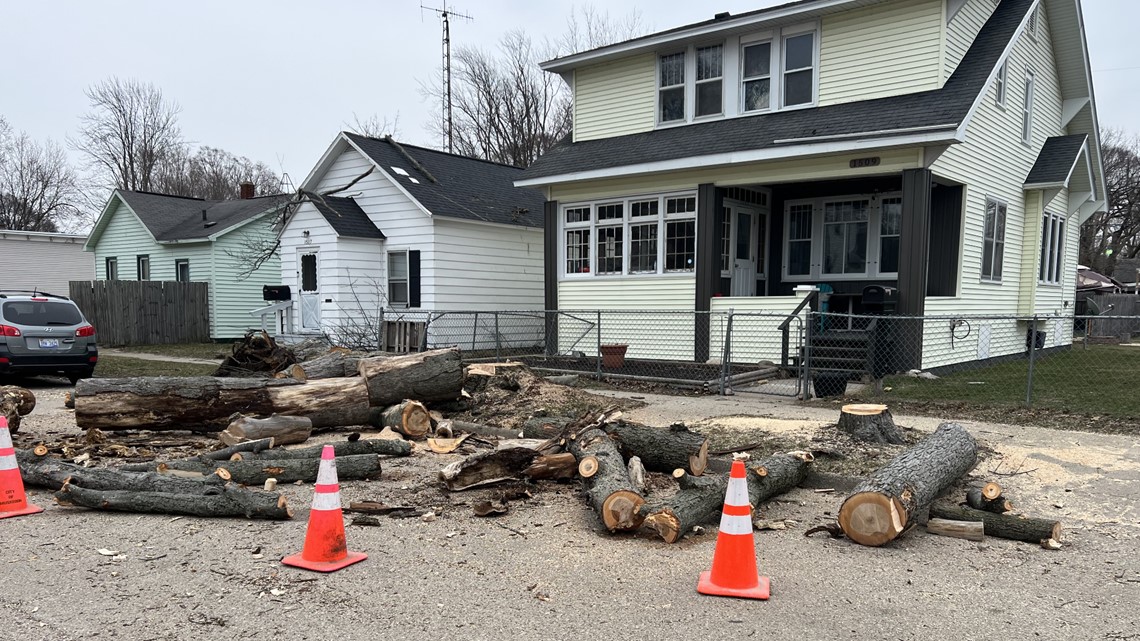 "From my understanding, and I'm no expert in it, it's an insurance situation," he said. "So our insurance covers us up to the property line, which in this case is essentially the edge of the sidewalk. So we're able to remove the portions of the tree that are on our property, but we cant go on private property to do that work. Our insurance doesn't cover us."
That's why only the sidewalk was cleared after the recent incident, leaving the rest of the removal up to the homeowners. As for what's left of their fence, that's also their responsibility.
"It makes no sense that if it falls this way, it's our responsibility, but out there, it's their responsibility," Closz said. "It doesn't make any sense, and that we have to use our insurance to make the claims to get everything done."
"We have to pay for it? That doesn't seem fair," Stewart said. "It's their tree, not ours."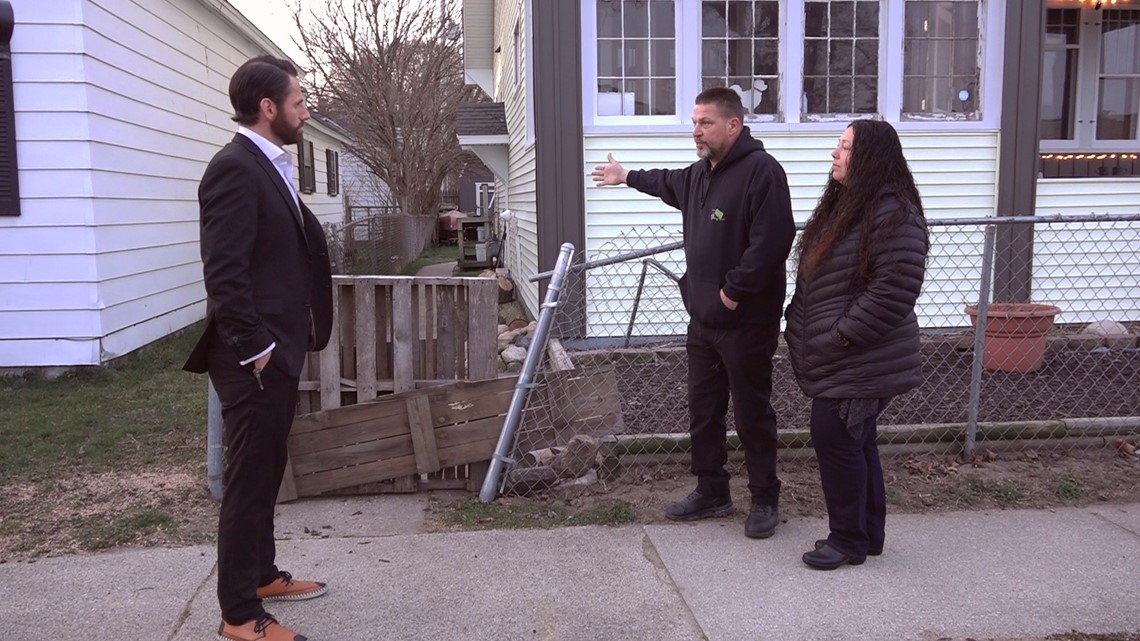 Stewart estimates he and Closz have spent close to $10,000 in repairs which they believe could have been avoided if the city had removed all three trees after the initial complaint was filed. On a positive note, with those trees gone, he said they no longer have anxiety about parking in front of their home.
If you know of a tree that needs trimmed or removed, call the public works facility at 231-724-4100. Just be patient because that initial assessment might not happen as quickly as you'd like.
Jay and Charlie may be the faces of the HELP Team, but there are more members behind the scenes working to get the job done. HELP Team stories can be seen on weekdays at 6 a.m. and 6 p.m. and at www.13HelpTeam.com. People are encouraged to contact the HELP Team by calling 616-559-1313 and leaving a message or emailing help@13onyourside.com.