HUDSONVILLE, Mich. — You've heard of pillow fights. This one's a mattress fight.
Nancy Beukema's bed was having issue and because it was still covered under her warranty, she believed the manufacturer, Tempur-pedic, should replace it.
She was told that wasn't going to happen and turned to the 13 Help Team.
"I'm slightly older than a lot of kids," Beukema laughed.
The Hudsonville woman freely admits she's not as young as she once was.
"I've kind of gotten real old," she chuckled.
Also known as experienced. Yet, the years have imparted valuable lessons, teaching Nancy to save all of her receipts, to pick her battles and to savor a good night's sleep.
"I wanted good support," she related. "I wanted something that would provide good rest."
Beukema also has a bad back.
"Occasionally, I end up in bed a couple of days," she explained.
Beukema was stunned—and more than a little confused—when she was told she'd been physically abusing her own mattress.
"I don't know what physical abuse would be," she wondered.
"I mean, do you have a set of chains you're beating it with?" 13 ON YOUR SIDE asked.
"No, no, no," Beukema laughed. "I just—that was puzzling."
Nancy purchased the Tempur-pedic mattress from a since-shuttered Art Van as part of a set that included the base for just under $6,500, according to a receipt seen by 13 OYS.
"I thought it was a very high quality and I do think it's a high-quality mattress," she said.
That was until Beukema began waking to a peculiar drift.
"I would start in the middle of the bed in the evening and by morning, I'd have my arm hanging off the side of the bed and I don't move," she said.
Unhappy with the new, de facto alarm clock, Beukema said she brought the issue to Tempur-Pedic in an effort to claim the mattress' ten-year-warranty.
Documenting the perceived problem in excruciating detail, she used a level and a T-square to highlight the slope behind her recent restlessness, photographing the result and forwarding the information to the manufacturer's warranty review team.
"They felt it wasn't under warranty," Beukema said.
The denial email she received in response argued the issue occurred on account of 'physical abuse'—which it went on to explain might include liquid damage or stains 'following improper storage.'
The email concluded with the suggestion Beukema use a mattress protector.
The original receipt showed she had already purchased one and, Beukema claimed, had been using it for the duration of the mattress' life.
"I take care of my equipment, I take care of my, my items," she said.
Once we'd stripped the sheets and removed the cover, we put Nancy's claims to the test ourselves using a level and a ruler to determine the slope's severity.
The ruler confirmed the bed was out of level by about an inch-and-a-half, possibly more and sloping to the right. The discoloration the warranty review team noted in its finding appeared—to 13 OYS—as normal wear and tear.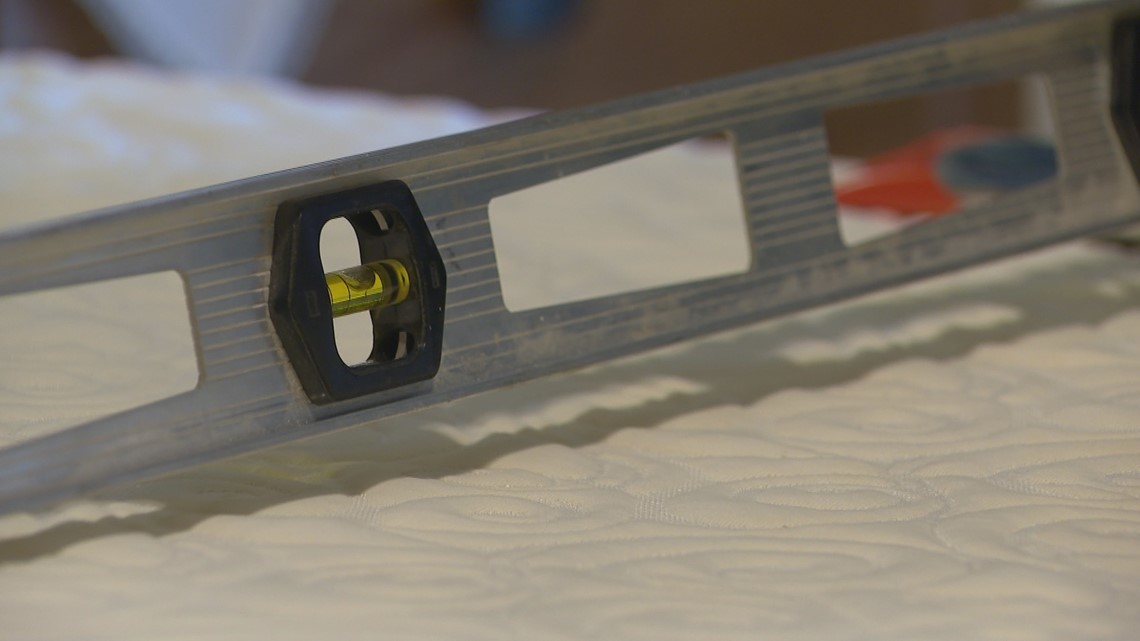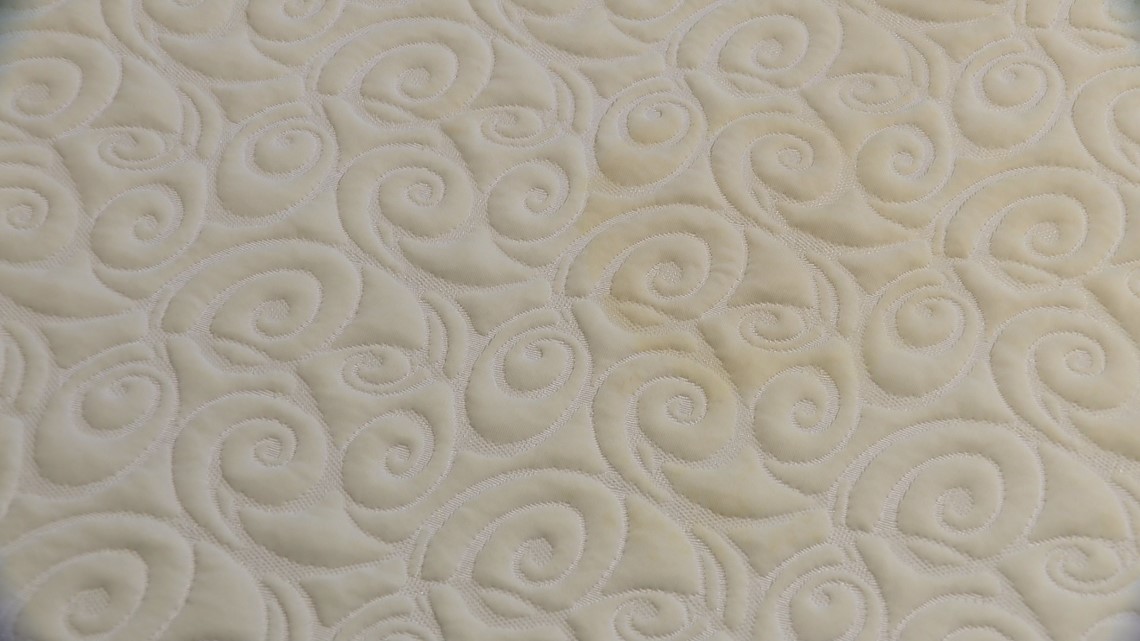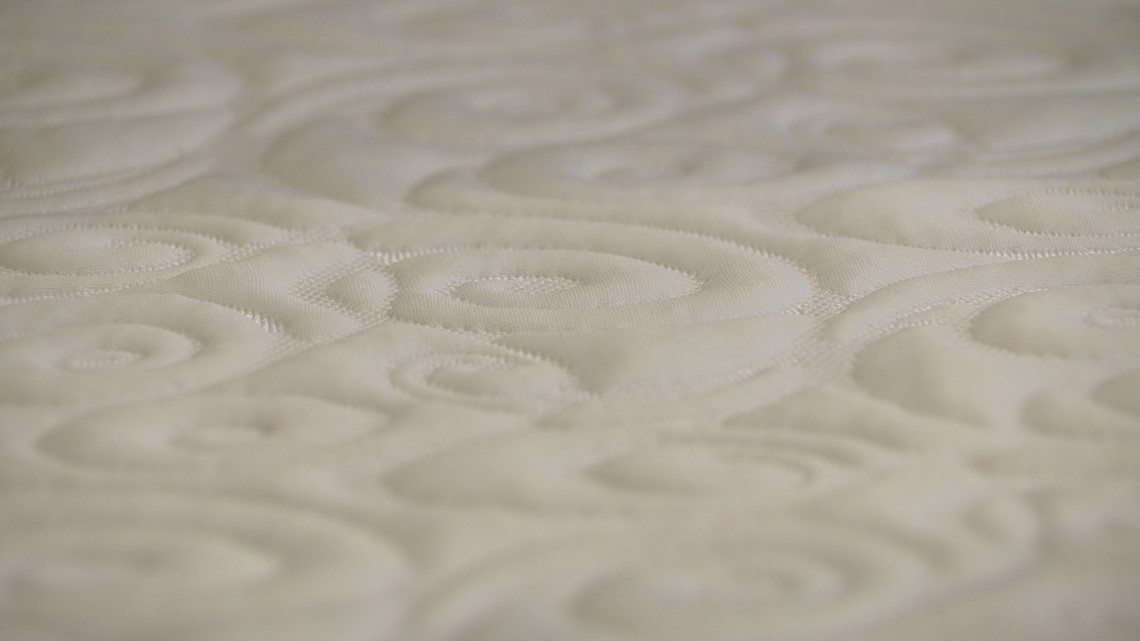 The 13 Help Team contacted the manufacturer to clarify.
The Tempur-pedic escalation team member who answered Monday picked out the issue right away from a photograph and seemed to share doubts regarding the 'physical abuse' claim.
They said they would look further into Nancy's situation.
The media contact provided by the manufacturer's parent company, Tempur Sealy International INC., appeared to have been disconnected when 13 OYS called this week.
"A company of the magnitude that Tempur-Pedic is should be able to come up with… answers to questions consumers ask them," Beukema said. "It's kind of like, where do you go? I think that a company should abide by their warranty."
Prior to publication Tuesday morning, Beukema forwarded an emailed communication she'd received from the manufacturer, which noted that her claim was again under review and that "specialists will contact you to provide further assistance. Due to the care and detail required for warranty review, please allow 3-5 business days for our specialists to be in touch."
This story will be updated if a resolution is reached or as additional details come to light.