LANSING, Mich. — In a marathon session Wednesday, the Michigan Senate passed a slate of bills geared to restore a tax benefit intended for disabled military veterans and their surviving spouses.
It was welcome progress tied to a 13 Help Team investigation we've followed for months.
The legislation follows an appeals court ruling which effectively reinterpreted the law. The decision meant many individuals who once qualified ultimately received denial letters.
Advocates credited 13 ON YOUR SIDE with sparking a broader conversation regarding military benefits and keeping the current effort moving forward.
The three bills—SB 176, SB 330 and SB 364—are linked. Each passed without a single 'no' vote Wednesday morning.
"It's a continual fight for benefits… As we move forward, my hope is that we can continue to advocate for our veterans," she related.
It's a fight Johnston intimated months earlier.
"After you fought to have your husband receive the benefits that he deserved, and the care that he deserved… it was a fight," Johnston said at the time. "Now, I have another one."
After collecting the benefit for years, Johnston received word her application had been denied this time around on account of the ruling.
Her late husband, Lt. Johnston, had served his country in Vietnam.
Exposure to agent orange during his tour led to Johnston becoming 100% disabled, stemming from a recent Supranuclear Palsy diagnosis.
"The sacrifices that they have made to protect the freedoms that we have, I think a lot of us take that for granted," she explained.
SB 176 would clean-up the language of the existing law, extending the tax benefit to surviving military spouses, whether or not the disabled veteran ever shared the property or personally applied to receive the exemption.

Senate bills 330 and 364 further establish the tax benefit's legal framework and procedures, while also providing qualifying taxpayers with retro-active benefits tied to the current taxation period.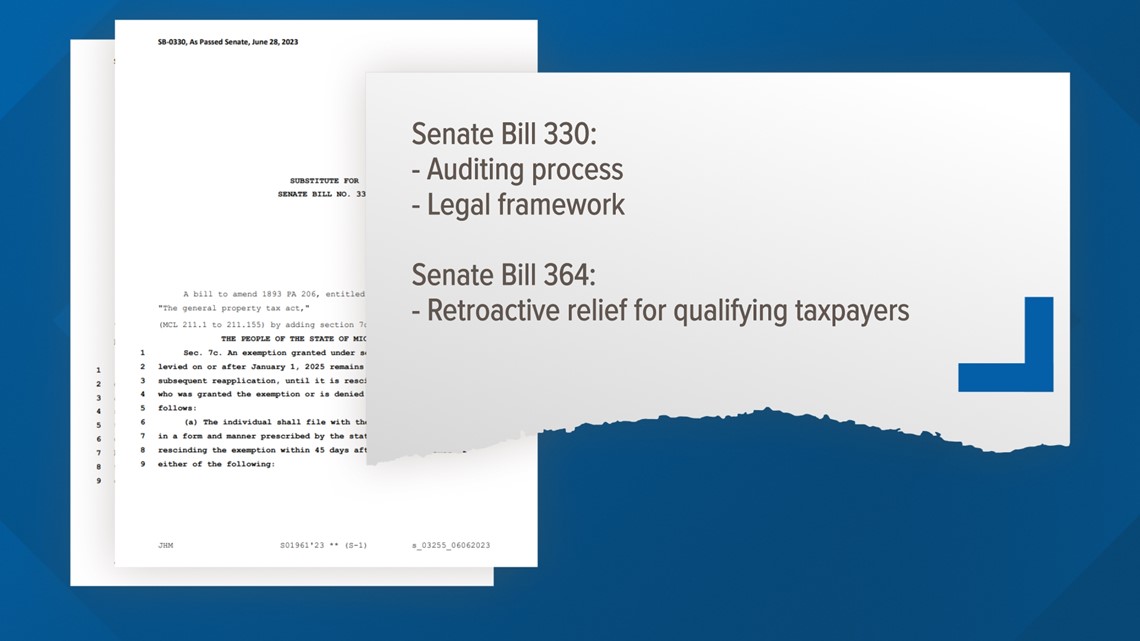 "I think we have pretty good chances," Johnston said.
The Sparta woman and others at times personally lobbied lawmakers to ensure the effort continued to progress.
"To have that recognized that not only did my husband make the ultimate sacrifice—much more than I did—but then, I had made a sacrifice too," she said. "Caring for my husband and losing my husband much sooner than I should have."
The bills proceed to a house committee for more debate prior to readings on the house floor and a final roll call.
If they're unchanged, the legislation would then progress to the governor's office to be signed into law.