GRAND RAPIDS, Mich — Grand Rapids Police surrounded a home on the city's southeast side to arrest a wanted suspect with a warrant after a child brought a loaded handgun to Grand Rapids Public Schools last month.
Around 1:15 p.m. Friday, a 26-year-old man walked out of a home near the intersection of Humbolt St SE & Marshall Ave SE in Grand Rapids with his hands in the air.
Police dressed in tactical gear with weapons drawn took him into custody.
The man was reportedly barricaded inside the home with an active warrant after a third-grade student brought a loaded gun to Stocking Elementary School on May 10. School staff confiscated the weapon after another student alerted someone that a student may have a gun.
Police confirmed that there was someone inside the home with the suspect. The student who brought the gun to school was not at the house.
Officers talked with the suspect over the phone.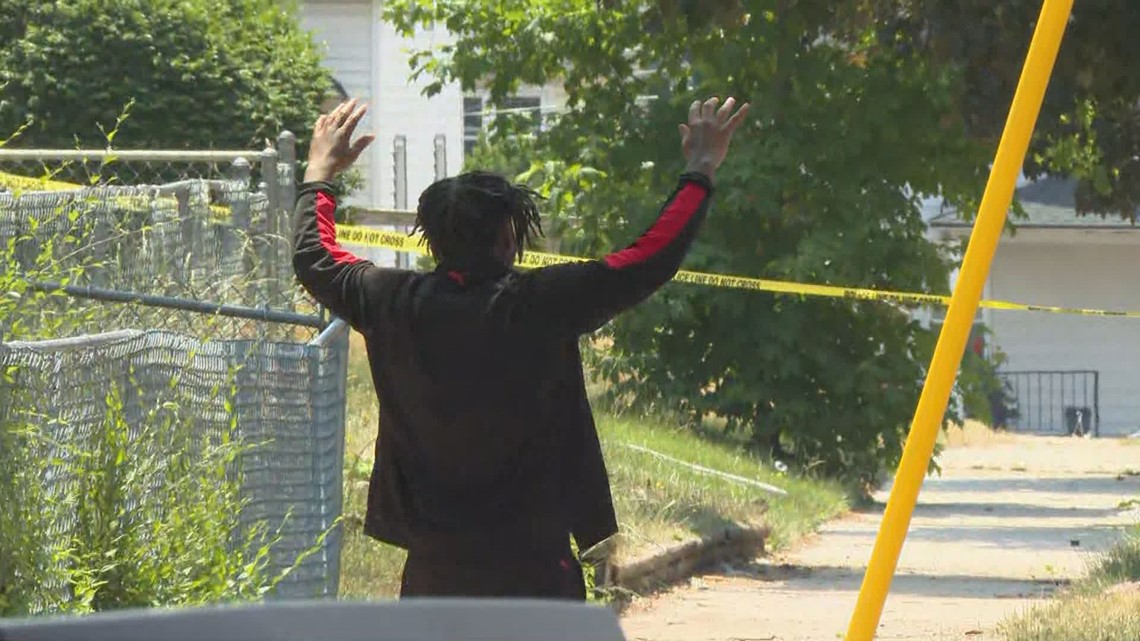 This comes after Chief Eric Winstrom announced they were charging a person back on May 31 that lived inside the home with Felony Firearm and Child Abuse in the 4th degree.
"These charges are the direct result of GRPD's efforts to combat gun violence in our community," said Chief Eric Winstrom.
"This could have had a very tragic outcome if another student and GRPS staff hadn't acted so quickly. GRPD is committed to holding people accountable, but we can't do it alone. As a community, we have a responsibility to our children, and to each other, to keep guns out of the hands of kids and to keep illegally possessed guns off our streets."
The suspect's name has not been released.
"I want to commend our negotiators," said Captain Terry Dixon. "They were able to establish a rapport and ultimately convince the suspect to come out on his own accord. I want to echo the Chief's earlier comments on GRPD's commitment to combat gun violence in our community and keep our kids safe. I am very thankful this incident ended peacefully."
GRPS said this is the fourth gun confiscated from a student in one of the district's schools this academic year.