GRAYLING, Mich. — Michigan Department of Natural Resources (DNR) firefighters, alongside local partners, are currently battling a 3,000 acre fire in Grayling Township.
The fire is moving to the west and southwest, causing emergency evacuations, the DNR says. Multiple road closures are in place due to the fire, including the following closures;
Northbound and southbound lanes of I-75 between 4 Mile Road Exit 251 to Down River Road Exit 256.
Staley Lake Road from M-72 to 4 Mile Road.
Wilderness Trail from Keystone Landing Road to Staley Lake Road.
Staley Lake Beach and Neff Lake Beach.
Officials say ground crews, heavy equipment, a Michigan State Police (MSP) helicopter, four USDA Forest Service fire boss planes and a Type 1 helicopter have been assigned to help suppress the fire.
Aircraft will scoop water from three nearby lakes and use it to suppress the fire, the DNR says.
Authorities say they don't know how the fire started.
The MSP helicopter provided several photos via Twitter of the fire: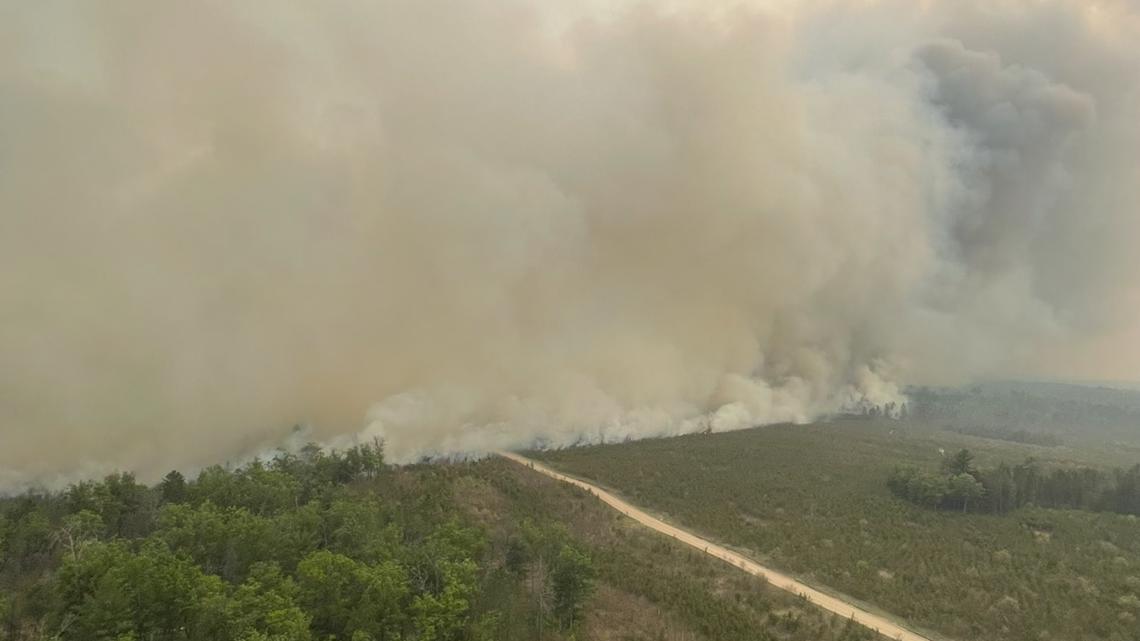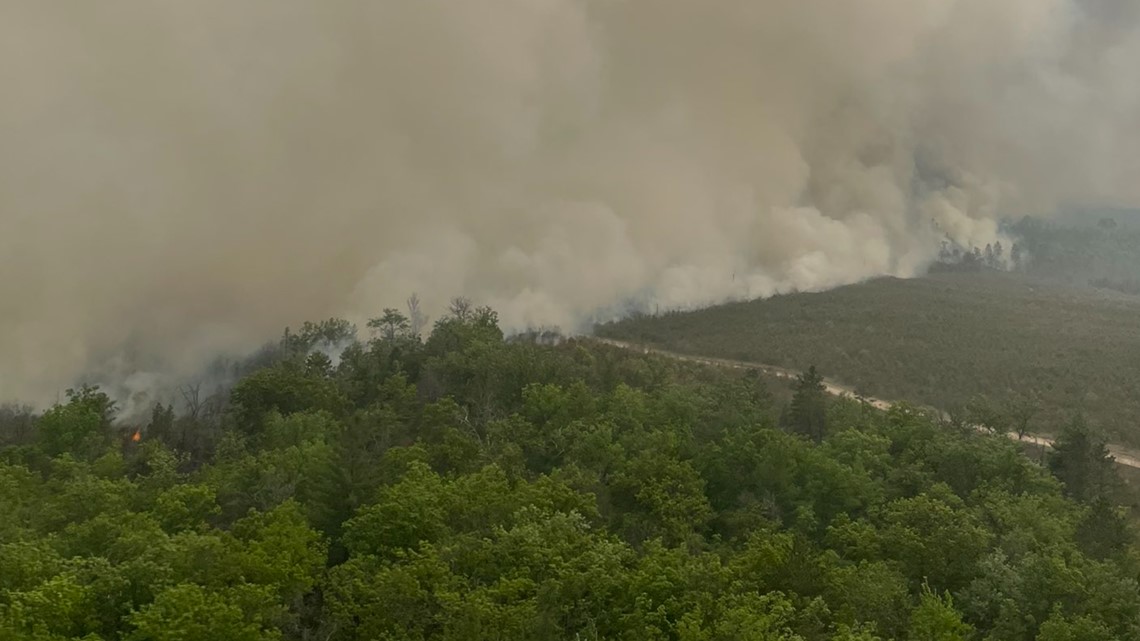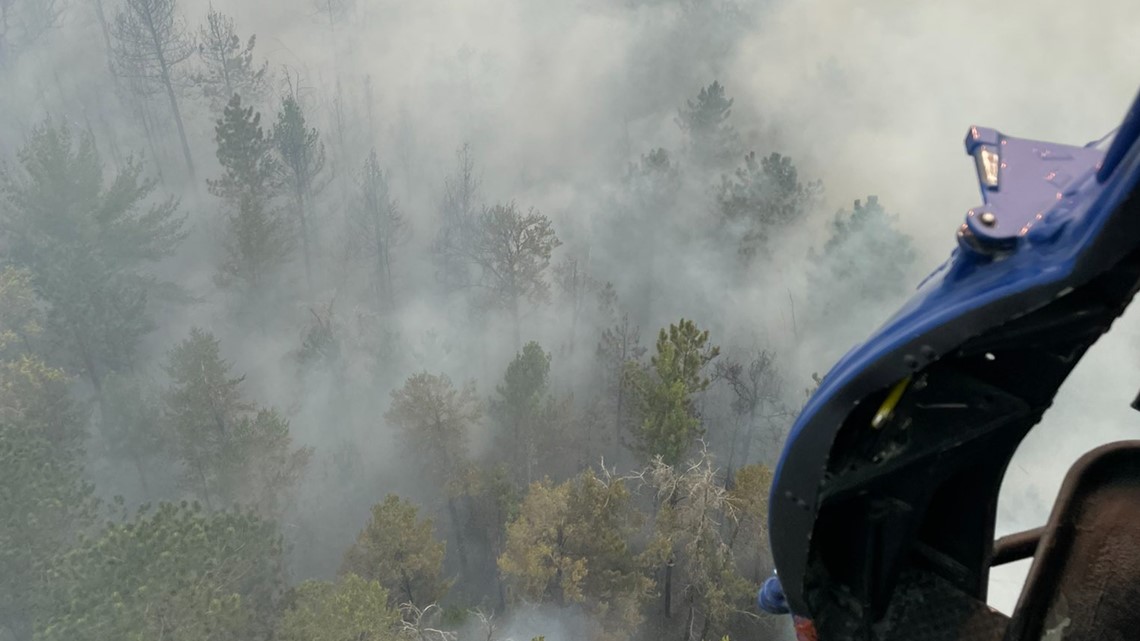 Glenn Stevens of MichiganStreet.org shared a photo and a video of smoke from the large wildfire. The video was taken at 3:50 p.m. and the photo was taken about ten minutes prior: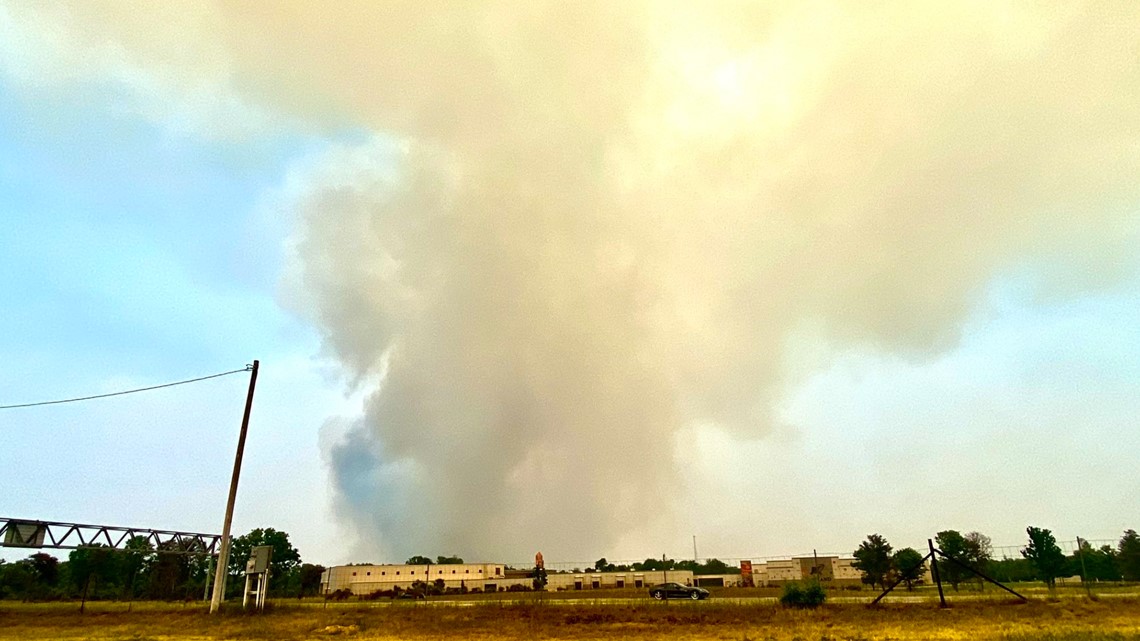 The DNR says Michigan is currently experiencing unprecedented hot and dry conditions for this time of year, causing extreme fire danger. They recommend that you:
Never leave a fire unattended, even for a moment.
Check first to see if conditions permit open burning at Michigan.gov/BurnPermit.
Always put fires out completely with water. Drench, stir with a shovel and drench again.
Don't park hot equipment over dry grass on the roadside, which can ignite.
More information is available at Michigan.gov/PreventWildfires.