SOUTH HAVEN, Mich. — Two people were seriously injured in a house explosion in South Haven Tuesday evening.
Police say the explosion happened around 5:57 p.m. in the 70th block of 2nd Avenue. The one-story house was "disintegrated" in the explosion, police say, and the explosion could be heard from two miles away.
Neighbors helped rescue the two occupants, a male and a female, who were transported to Bronson-South Hospital, according to police. One occupant was flown by helicopter to a South Bend hospital.
The cause of the explosion remains under investigation and a state Fire Marshal has been requested. South Haven Area Emergency Services (SHAES) executive director Brandon Hinz said it was likely a propane explosion.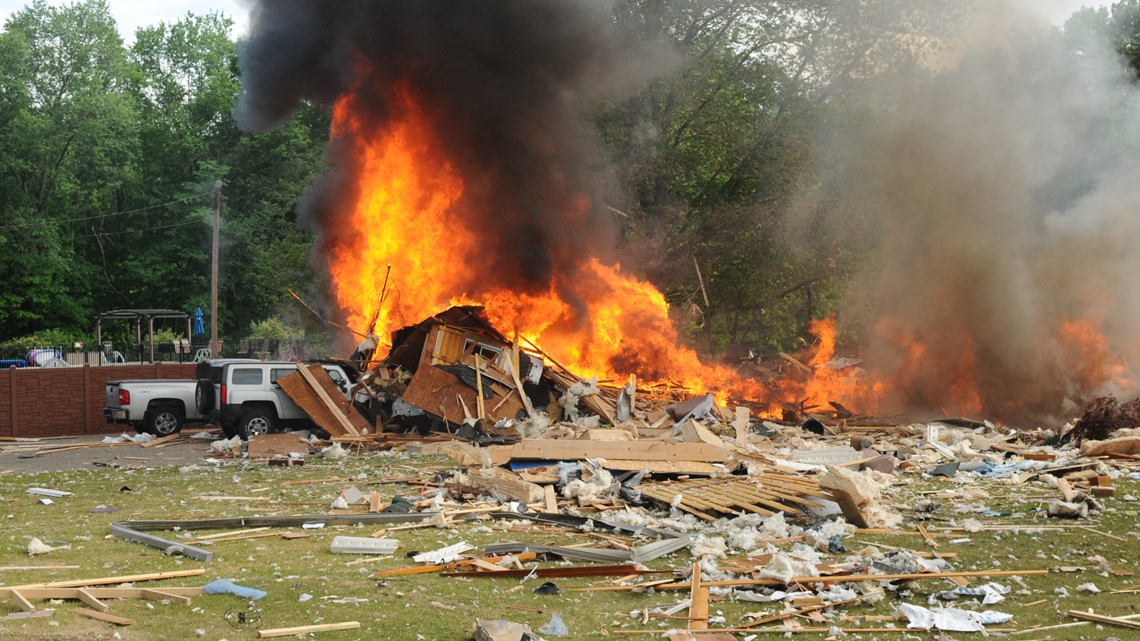 Neighbors told 13 ON YOUR SIDE the explosion lifted them off their feet, and felt like a large tree may have fallen in their yard. Once they went outside and saw the explosion, a few neighbors helped pull the two people inside the home away from the scene.
"It helped greatly," said Hinz of the neighbors who helped. "They did a very good job."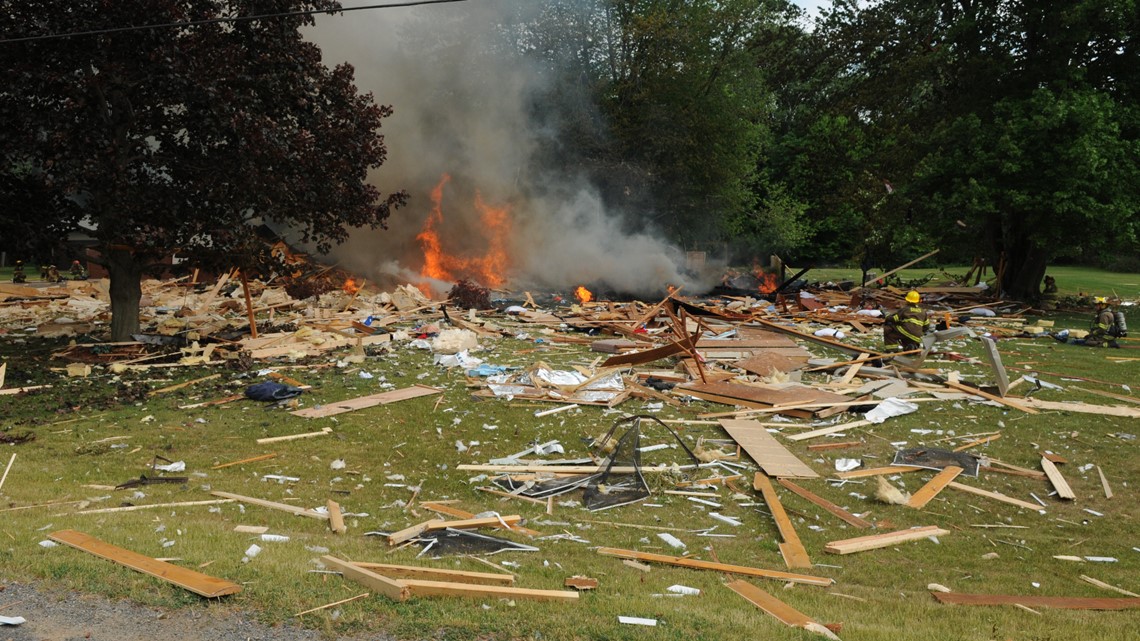 Hinz said propane and natural gas leaks both smell the same, with a foul, rotten egg odor. If that smell is present in the home, get out fast.
"You don't want to flip any light switches," said Hinz. "Just as simple as exit the home. Don't turn anything off, just get out. Either notify 911, or call the gas company. We'd much rather come out and inspect a possible odor. We'd rather be safe than sorry."
Hinz said LP and gas detectors are available and important to have in a home.