GRAND RAPIDS, Mich. — An award-winning photographer is using the tones that lie between black and white to approach a topic some may find peculiar at this year's ArtPrize.
Visual artist Dasha Pears, of Helsinki, Finland embraces a unique style she calls "psychorealism" that explores the human mind.
"I tried to make the reality of our inner worlds visible and bring it to this world," Pears said. "My goal with this kind of art is to help people accept some psychological states, which might be unpleasant or unsettling – of course, all of us have those. (But we should) just be with them – allow them to be and find peace in that."
Because they were captured under the bright Los Angeles sun, the photographs exhibit bright whites and intense shadows. To further illustrate her idea of the human psyche, Pears also infuses digital art into her images.
No.Thing consistently shows off spacing to capture the sense of nothingness, something Pears said, can actually be a good thing.
"Space and nothingness is actually not something negative," she said, adding the project was inspired by lectures of writer Alan Watts. "He was saying that, actually, space is not dividing things or objects – it's connecting them. And it's a whole different approach."
The first photograph she took for the project is called Web of Life. It's also her favorite.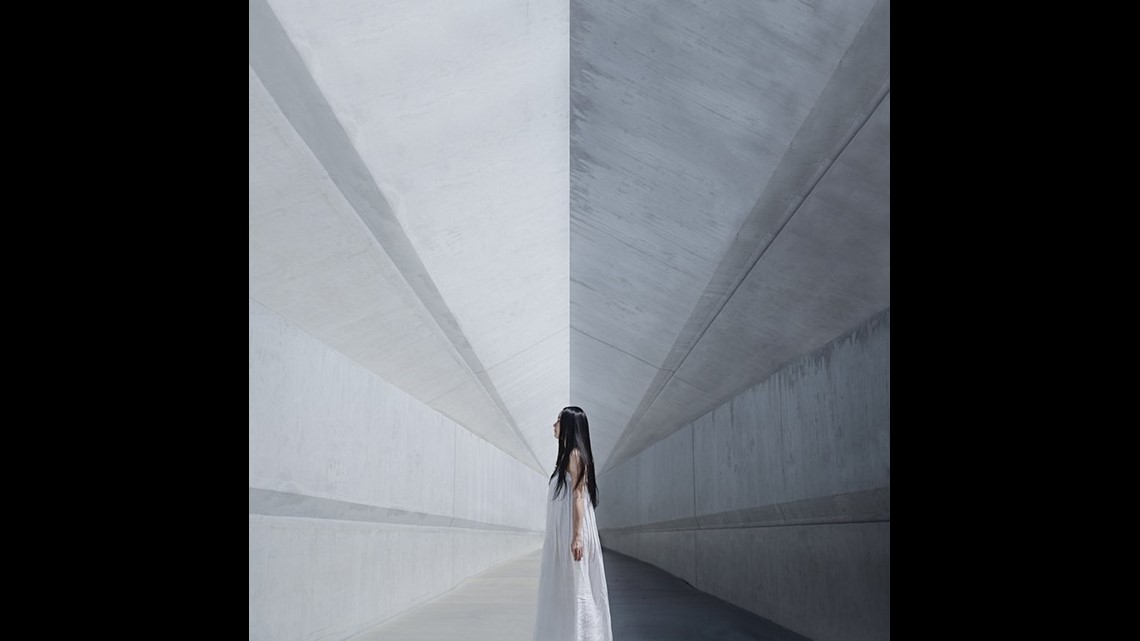 "I like the way it works geometrically," Pears, gesturing how it resembles a web. "The web of life in philosophy and Eastern religions, it's usually like a notion of something that is all around us, but we cannot actually see it or like touch it or something – but it's still there. It's this space that connects everything.
"Maybe another thought that I wanted to put into this one is that (in) life, there's always a spectrum –there is no just 'black and white.' Though it might seem like it… Every event in life, it has both black and white in it. It's kind of like, again, the Eastern idea of Yin and Yang, and that is what I put in this particular work and maybe the whole project as well."
Originally from Russia, Pears said she was able to transition to photography after making the move to Finland. According to her biography, her artistic path began in 2010. Her work has been featured across the world, with some of her creations being owned by individuals working for the Harvard Art Museum, and the Obama Foundation.
This is Pears' first time traveling to Grand Rapids, and the state of Michigan as a whole. She said she enjoys the relaxed atmosphere of the city, and excited to meet with fellow artists, and share her art with the world.
"I hope that more people get to interact with it get to – maybe not just look at it – but also read a little bit of their little captions, just below the artwork," she said. "This is how the whole artwork becomes complete. So, if that touches at least someone, that would be a great success for me."
If you would like more information about advertising with 13 ON YOUR SIDE, please contact Jeff Olsen at jolsen@wzzm13.com.