GRAND RAPIDS, Mich. — The first weekend of ArtPrize 2.0 is underway, and downtown Grand Rapids is more creative than ever. When asked how they are enjoying this year's ArtPrize, first time artists and visitors had a variety of answers.
"Magical, freeing, beautiful," said artist Moses Harper.
"The people are wonderful. Everybody is so friendly," said artist Teri Mazzola.
Grand Rapids resident Bindu Thamman was with friends visiting from south east Michigan, and said she thinks this year's edition is better than the last.
"The vibe is great. People are out and it's busy, and it's adding so many beautiful things to our downtown," said Thamann.
Her friend, Mukta Sachdeva, also added they keep returning to see each new festival.
"It's always good to see new artists and the artists from the previous year that come back. It's great," said Sachdeva.
While getting approval from returning visitors, this year's edition has also won over first time artists.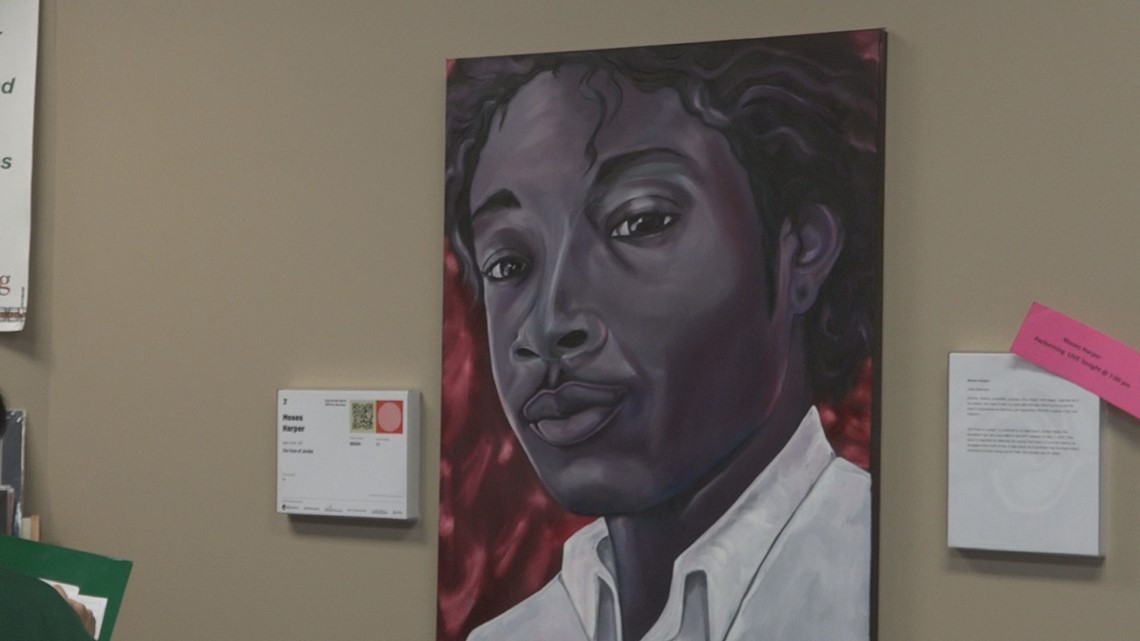 "I love the fact that there's so many different types of people, all different generations that are out celebrating this festival, and I love being able to say I'm contributing to it," said artist Moses Harper, who had visited the festival before, but had entered as an artists for the first time this year.
As first time ArtPrize participants, Harper and Teri Mazzola have loved being able to interact with the crowd. Harper also works as a Michael Jackson tribute artist, who was pleased to do a demonstration to those in her venue.
Teri Mazzola is using her sculpture of a woman adorned by monarch butterflies to educate.
"The butterfly is declining by 22%, and that we need to protect that environment so that we don't lose lose the hope of losing them someday," said Mazzola.
Harper is using her painting to bring awareness.
"The face of Jordan is a tribute to a friend of mine, Jordan Neely. He was a Michael Jackson tribute artists that I used to dance and train with, and he was murdered earlier this year by a former United States Marine, and because he was homeless, the man was not arrested initially," explained Harper.
It was clear visitors and artists alike felt they are being brought together by art.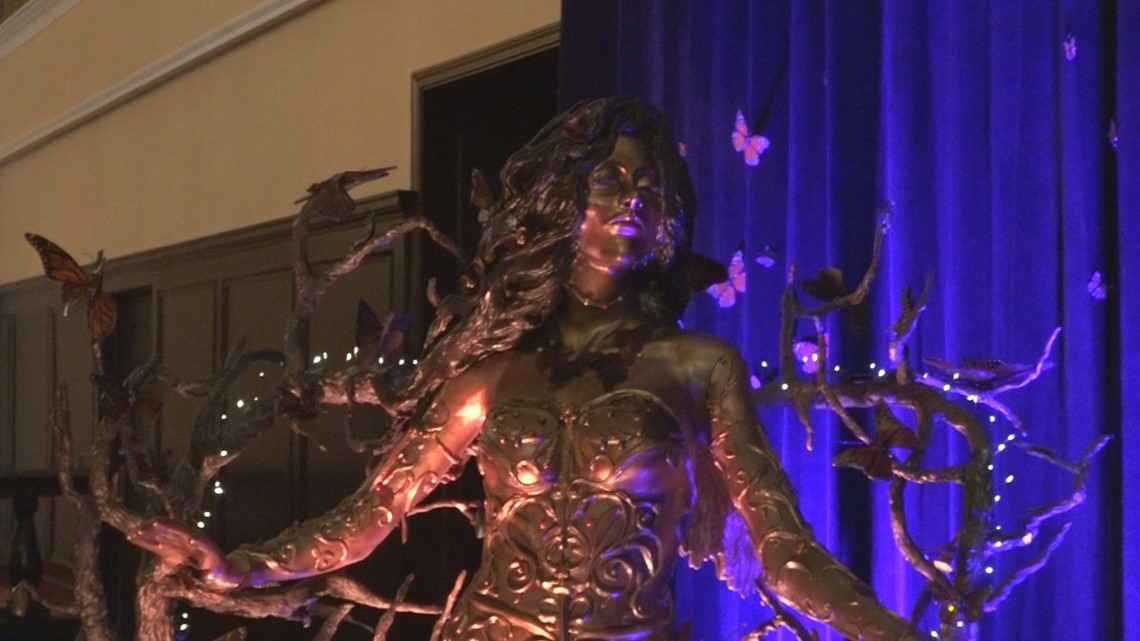 "You know, a lot of people lose the hope that they'll never see their loved ones again, but that's what the butterfly means. Hope that you'll see your loved one again," added Mazzola on the significance of her sculpture.
Harper says that being able to tell her friend's story to attendees through her work means the world to her.
"My tribute to Jordan is about seeing him in the best light possible. This is how I remembered him."
RELATED VIDEO: The new ArtPrize Oasis was designed for the public, the artists and organizations in the community