GRAND RAPIDS, Mich. — Eclectic musical group Squonk will be hosting several free, outdoor performances as part of ArtPrize next week.
Squonk is a Pittsburgh-based group of about 10 to 20 artists and musicians led by Jackie Dempsey and Steve O'Hearn. Their music features a variety of instruments including classic guitars, accordion, bagpipes, brass instruments and more.
They will be performing their newest show, called "Brouhaha," throughout opening weekend of ArtPrize.
A crowd-favorite portion of their performances features the Squonkcordion, a massive accordion topped with tuba bells. The audience is invited to play the Squonkcordion and become part of the performance.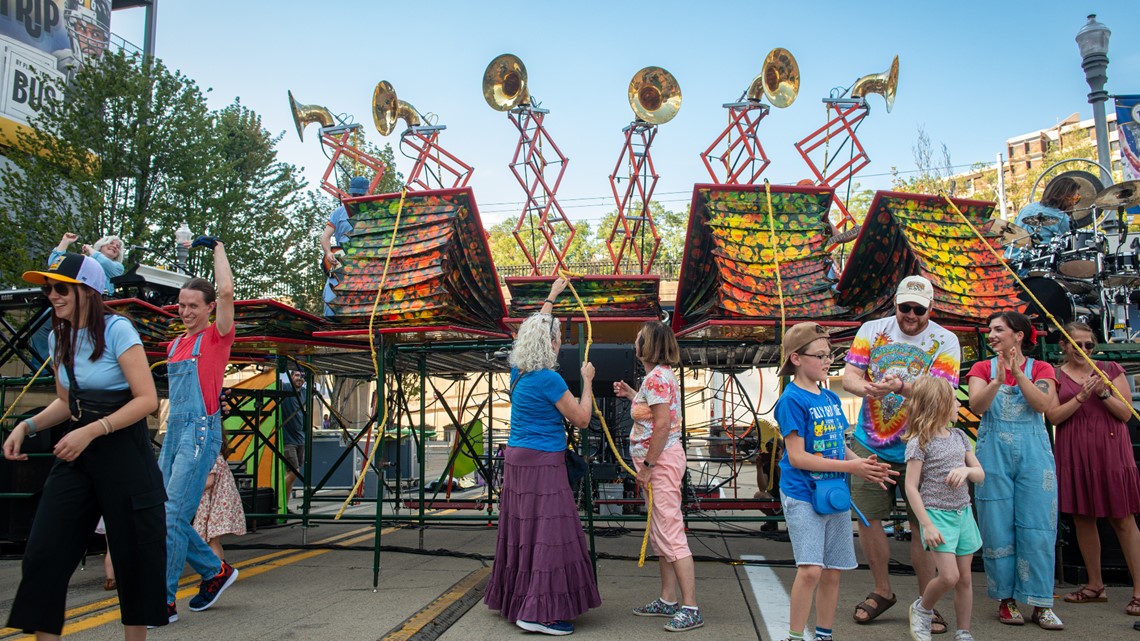 Squonk has performed on Broadway, off-Broadway and across the globe. All of their performances are free and often include audience participation.
Squonk was first formed 25 years ago and put on their first show in a Pittsburgh junkyard, according to their website. Since then, the group has performed for over 1 million people during their live performances. They have been touring internationally since 2003.
They will be performing at 7 p.m. on Sept. 14 to help kick off ArtPrize, and again at noon and 4 p.m. on Sept. 15, Sept. 16 and Sept. 17. The shows will be held at Ah-Nab-Awen Park.
For more information or to learn more about Squonk, click here.